Virginia Commonwealth University in Qatar's project 'Mechanically Strong Aerogels with Custom Shapes', has been awarded an $881,000 National Priorities Research Program (NPRP) grant by the Qatar National Research Fund (QNRF).
The three-year project aims to develop cost-effective up-scalable fabrication methodology yielding mechanically robust aerogels with custom shapes.
Aerogels are good thermal insulators because they almost nullify two of the three methods of heat transfer (convection, conduction, and radiation) since they are composed almost entirely of air, and air is very poor heat conductor.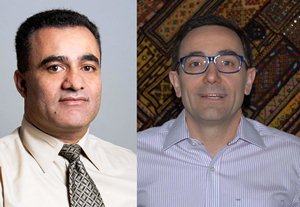 "So these aerogels can be used for thermal insulation and passive fire protection of structural elements in buildings, insulation of selected parts of internal combustion engines, and in the manufacture of lightweight footwear for extreme cold conditions like climbing expeditions," says Dr. Khaled Saoud, assistant professor of physics, Liberal Arts & Sciences Department at VCUQatar, who co-leads the project.
"Due to extreme temperatures in this country, developing new cost effective thermal insulation materials is vital for Qatar and also the Middle East. This project will lead to applications in many fields, immediate use of which in Qatar includes insulation of buildings and houses. Also new thermal insulation materials would reduce energy consumption and provide comfort and protection from fire."
Dr. Saoud and Dr. Massimo Bertino, associate professor of physics, College of Humanities and Sciences, VCU Richmond, co-lead on the project, have been developing strong and highly thermal insulating materials using alternative fabrication methods.
For the full story, please click here.