Virginia Commonwealth University in Qatar in partnership with the Qatar Foundation launched its biennial art and design conference Tasmeem Doha 2015 on Sunday, 8 March 2015.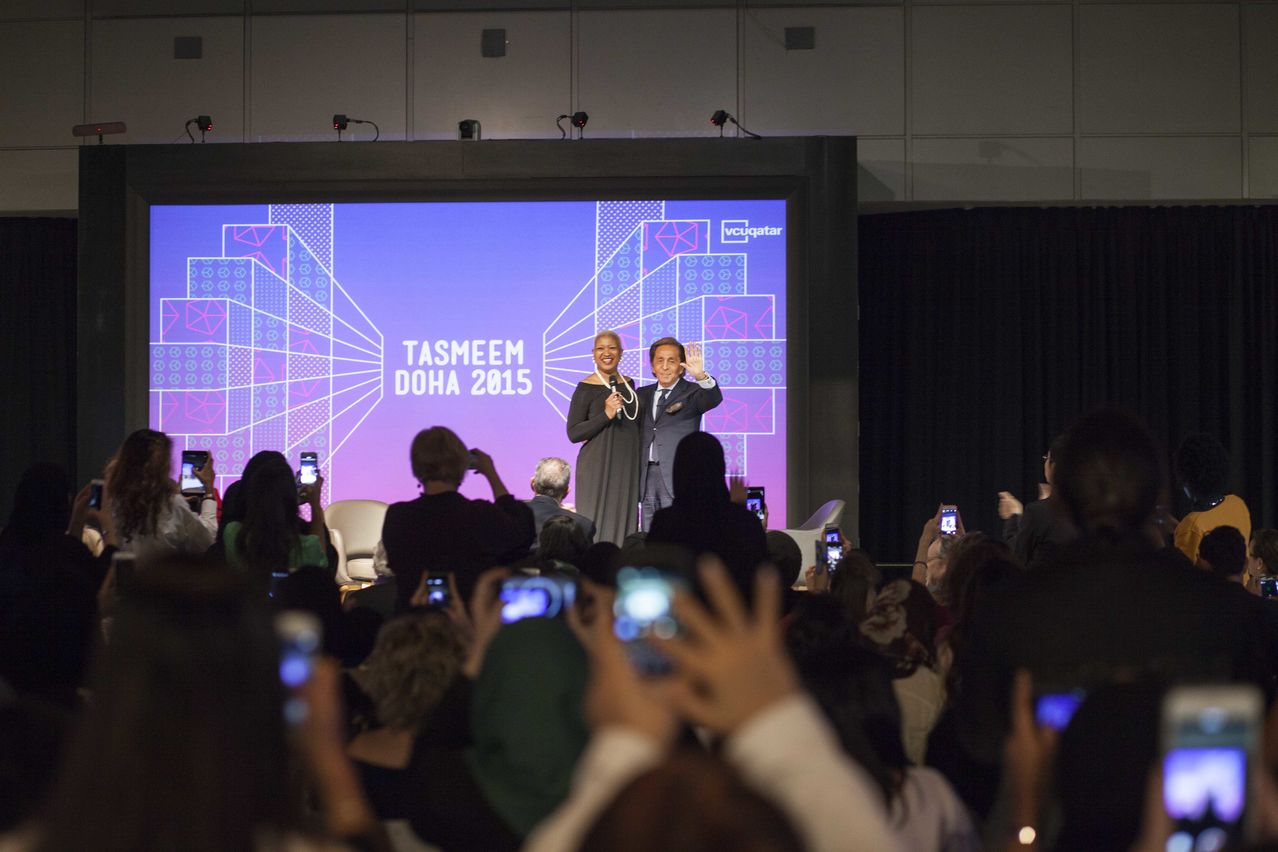 Tasmeem Doha 2015: '3ajeeb!' is open to the public and takes place at VCUQatar until 12 March, with presentations on Tuesday 2 – 5 pm, Wednesday 1 – 8 pm and Thursday 3 -7 pm. Please see the schedule for more details (
http://www.tasmeemdoha.com/schedule
).
The 2015 edition of Tasmeem Doha focuses on the theme of 'playfulness' as expressed by the Arabizi word 3ajeeb! (ahh-jhee-b) meaning "strange in a strange way, cool in a cool way, and slightly weird in a slightly weird way."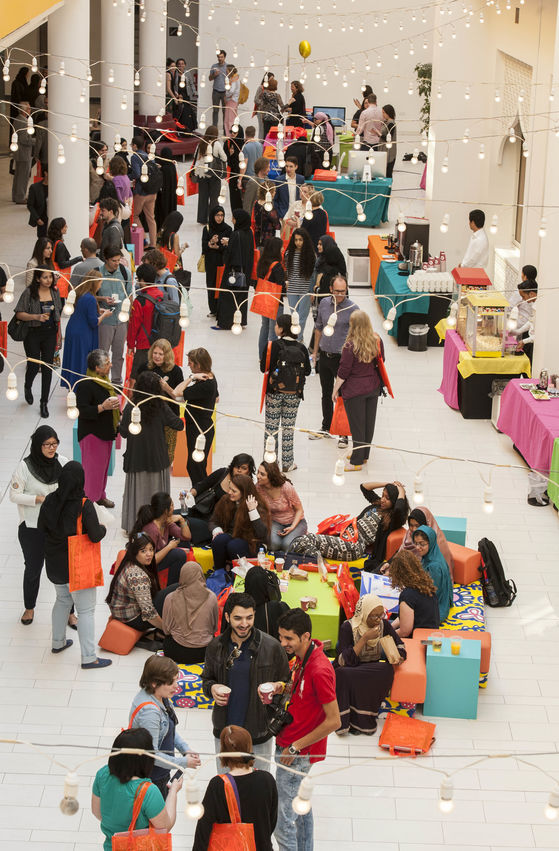 Tasmeem Doha 3ajeeb! will foster discussions on playful processes as a creative practice to generate new knowledge, technologies and discoveries.
The 3ajeeb! studios feature 26 workshops led by multidisciplinary artists, designers, architects, performers and musicians. They include: Making Animated Gifs In Fashion; Robots With Character; Turning the Tables on Table Tennis; The Nomadic Doll; Magic stories for the Wonder Box; Phonotropia!; Tokyo to Doha, 3D Print Exchange; Praesentia: Drawing and Code; Arabic Script Light Calligraphy; Now That's A Zine!; The Moneychanger; Floating Architecture; Mechanisms of Delightful Interaction; Touch the Sound; Upcycling Punch-Card Knitting Machines; Face-Painted People; The House That Knew Too Much; So, What Are You Going To Shoot?; Bamboo Bike Building; Atypical Type; Heya ... Origami!; They Promised Us Jetpacks; Hole in One: Exquisite Corpse Mini-Golf; DIY Battle of the Bands; marionetteKINECT and Portrait Machine. Participation in the three-day workshops is limited to faculty, students, and select guests.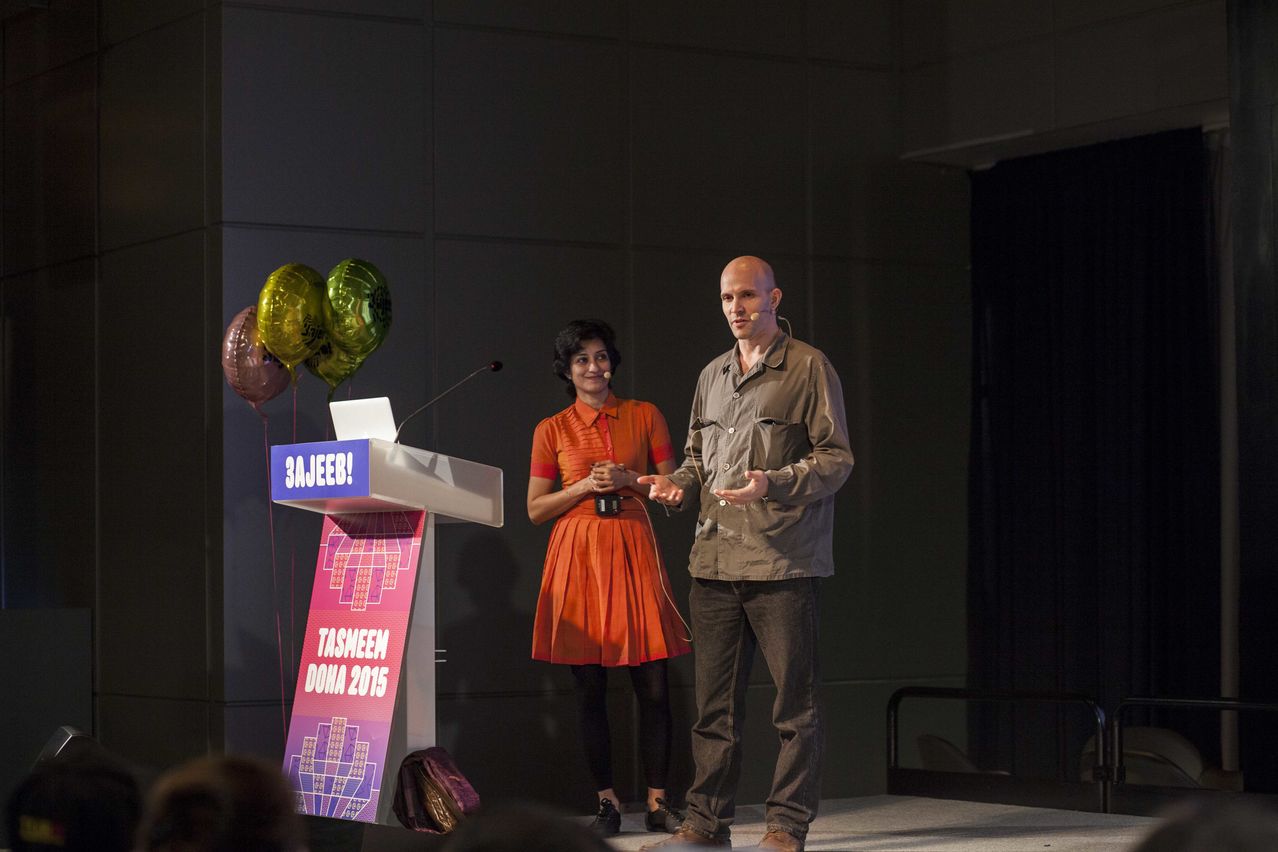 The studio part of the day came to a close with the opening address by Pors & Rao, a Bangalore-based Indo-Danish art duo, making sculptures and installations that often involve mechanical movement and responsive behaviors.
This was followed by a conversation with special guests, legendary fashion designer and master couturier Valentino Garavani and Honorary President of the Valentino Fashion House, Giancarlo Giammetti.
For the full story, please
click here
.