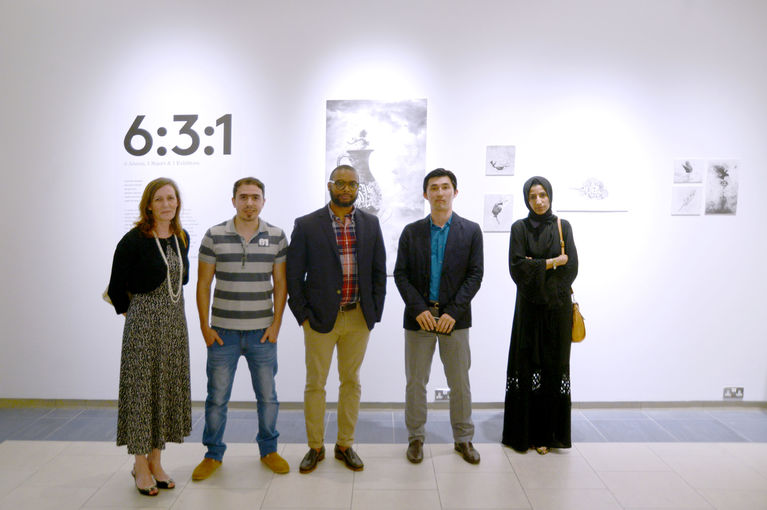 The Gallery at Virginia Commonwealth University in Qatar presented '6:3:1', an exhibition that brought together the work of six invited alumni, from three major design disciplines at VCUQatar and VCUarts, in one unique exhibition. The exhibition, which was open to public, ran from 1 to 25 April 2013.
Fashion Design, Graphic Design and Interior Design were represented, and a cross-campus curatorial collaboration has provided the opportunity for a dynamic exchange of ideas. The result is an exhibition that celebrated the creative process and the achievements of each individual designer.
"But it also highlights their shared connection to VCU, their drive to succeed, and their exciting professional journeys. This is what unites 6:3:1 as an exhibition and what, it is hoped, will inspire future design graduates of VCU," says Caitlin Doherty, exhibition and speaker curator at VCUQatar.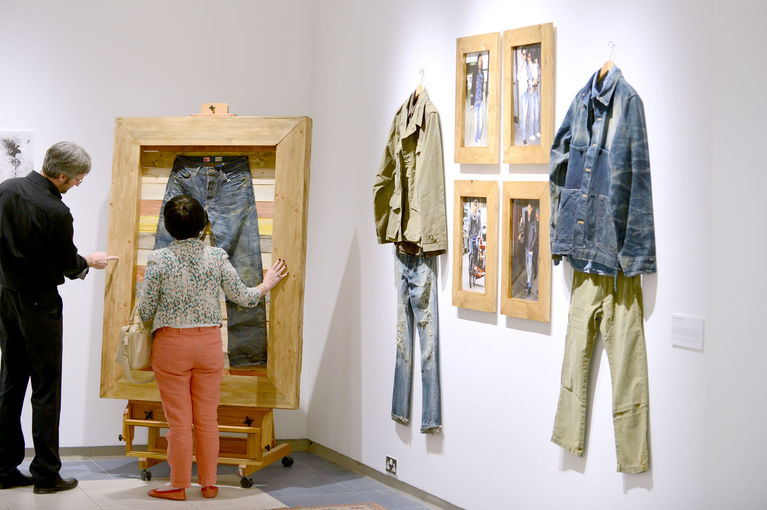 The six alumni who exhibited their work were VCUQatar alumni Hamzah Abdelal, Nayla Ahmad Al-Mulla and Reem Al Thani and VCUarts alumni Donwan Harrell, Jung Kwon and Eleanor Barton.
Mixing Arabic calligraphy with digital art has become Abdelal's trademark.
Class of 2008 fashion design graduate Al-Mulla's first ready-to-wear collection showcased in the exhibition was used by her to explore the design and production process.
Reem Al Thani, who graduated in 2010 with a double major in interior and fashion design, started working at Mathaf as an exhibition designer a month after graduating. She mentored under a senior designer from New York to design and implement the inaugural exhibition Sajjil: A Century in Modern Arab Art. "In almost three years at Mathaf, I have designed four exhibitions and implemented and managed seven. I have had the opportunity to work with notable professionals from all corners of the globe; each sharing with me their highly specialized skill-sets, as well as the invaluable industry experience they've garnered working in the competitive world of international design," she says explaining her exhibit.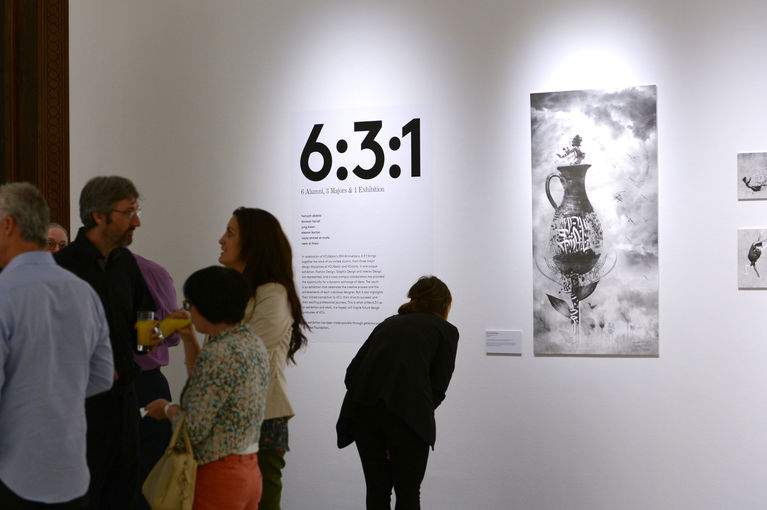 Harrell, who graduated in 1992 in fashion designer, is founder, designer and CEO of PRPS, his first luxury denim brand, based in America and Japan. He presented his current work, the PRPS' Fall 2013 "Grizzly Adams" line; and his "Noir" line jeans in the exhibition.
Class of 2007 graphic design graduate Kwon believes in solving problems through thoughtful, intellectual and analytical process. His inspirations come from his surroundings and things he encounters on the streets on a daily basis. They come unexpectedly and from diverse sources he said.
Barton is presently senior associate, director of Interior Design Studio at Glave and Holmes Architecture in Richmond, Virginia. She graduated in 2004 from VCUarts in interior design. "Interior design is about people. It is their experience of a place and how well it serves their purposes that will be the measures of your design's success."