VCUQatar held its 2015 Commencement Ceremony on 4 May at the Education City Student Center, conferring 61 Bachelor of Fine Arts degrees in fashion, graphic, interior design and painting and printmaking and seven Master of Fine Arts degrees in design.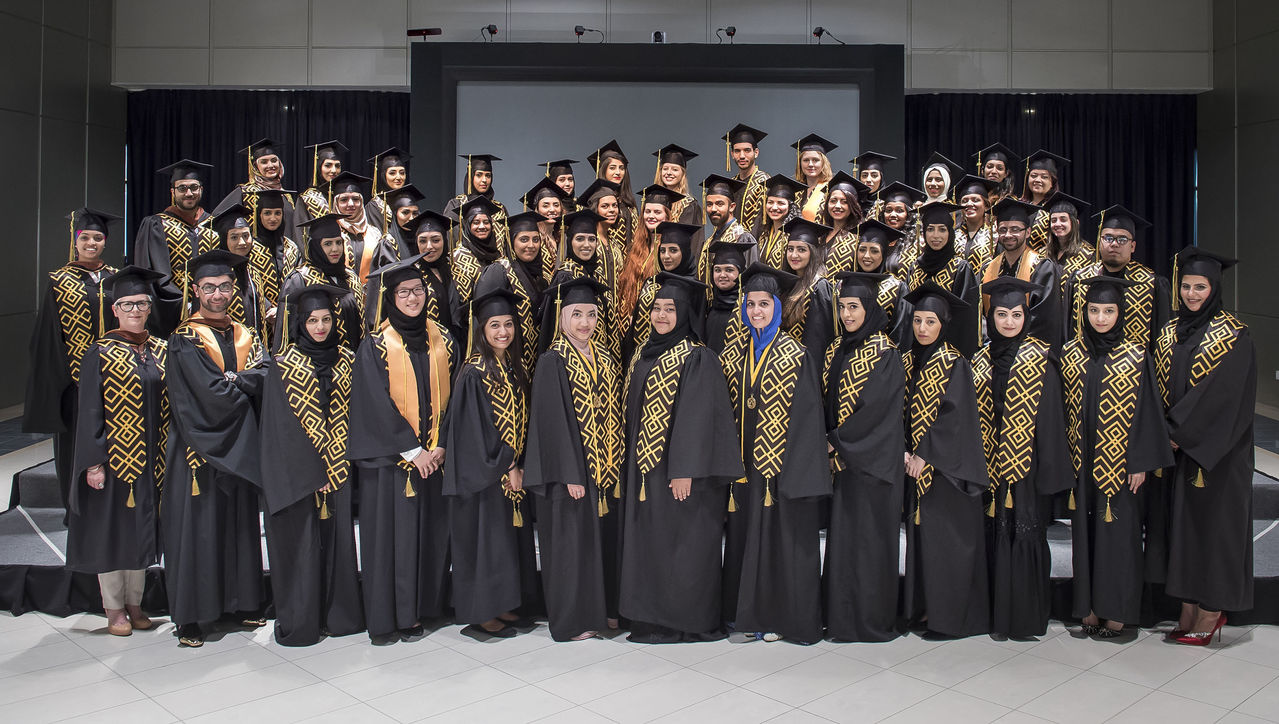 The 14th Commencement brings the number of VCUQatar alumni to 538.
"Graduation is a time for celebration and reflection. Your work and actions throughout your years at VCUQatar express your transformational learning experience," said VCUQatar Dean Allyson Vanstone. "As critical artists, designers and scholars, you confront existing expectations and create new paths; you seek out unknown opportunities and build bridges of understanding across people and cultures. You have the knowledge, skills and abilities to approach any challenge with experimentation, collaboration and commitment.
I have no doubt that you will continue to serve as ambassadors of your university and become important contributors in your chosen field," she added in her last message to a class of graduating students; Vanstone will be leaving Doha in June after a successful eight-year tenure at VCUQatar.
Sculptor and VCUarts alumna Diana Al-Hadid delivered the commencement address to the 68 graduates during the afternoon ceremonies. Born in Aleppo, Syria, she currently lives and works in Brooklyn, New York. After graduating from Kent State University with a BA in Art History, she went on to study at Virginia Commonwealth University and received a MFA in sculpture in 2005.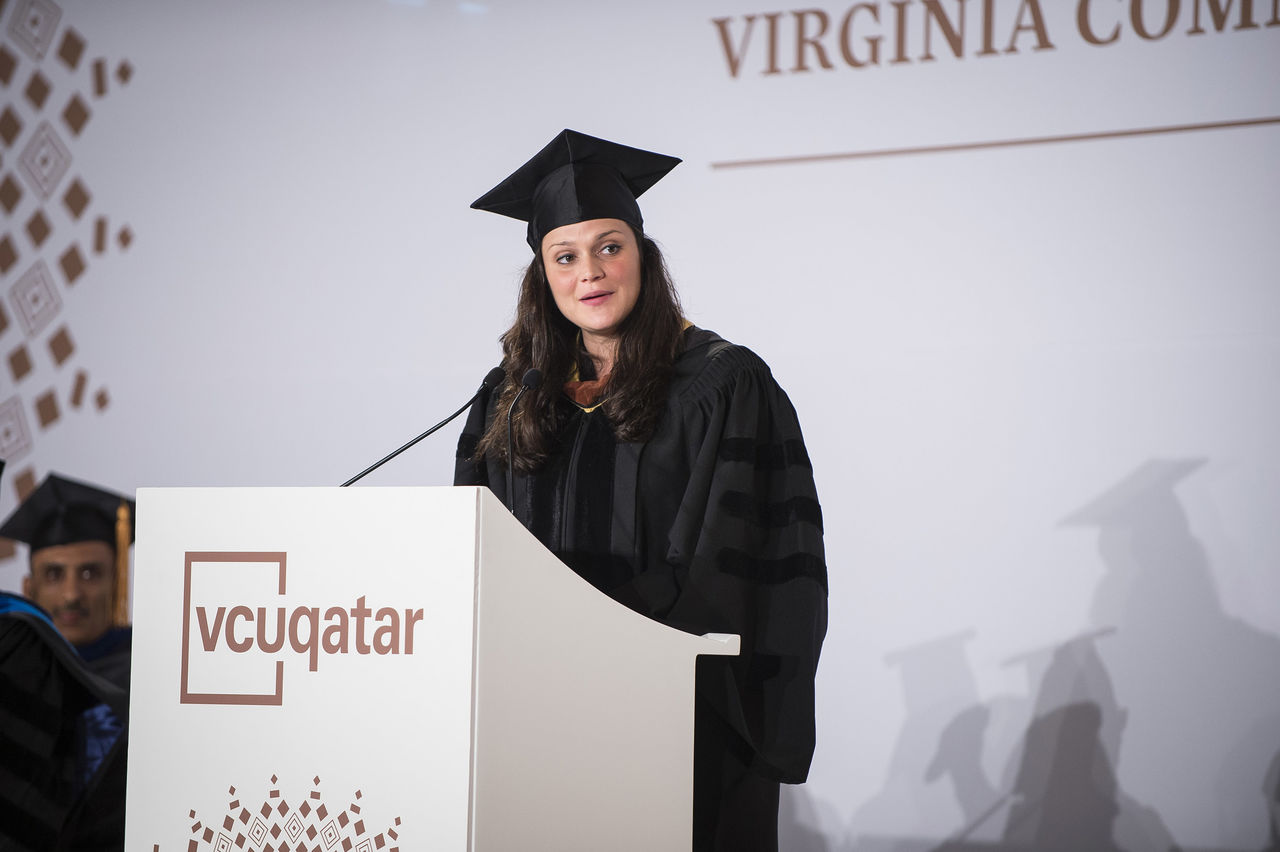 Ms. Al-Hadid reflected on her own post-graduate years in her Brooklyn studio, emphasizing the importance of self-motivation and encouraging the young artists and designers to trust the direction of their work. "I realized it's okay not to know what's happening. In fact, much of the pleasure of making is in the discovering," said Ms. Al-Hadid.
"The first decision doesn't define the work, its only purpose is to make you act again. The only proof you have that you are an artist is when you act," she said.
Fashion design graduate and Valedictorian Dylon Adonis highlighted the unique brand of tenacity and camaraderie that characterized the Class of 2015, citing it as key to the graduates' success—both in the past and for the future. "We, as designers and artists, have a duty to improve the visual world, the buildings we enter, the clothes we wear, and the political and social causes we wish to address.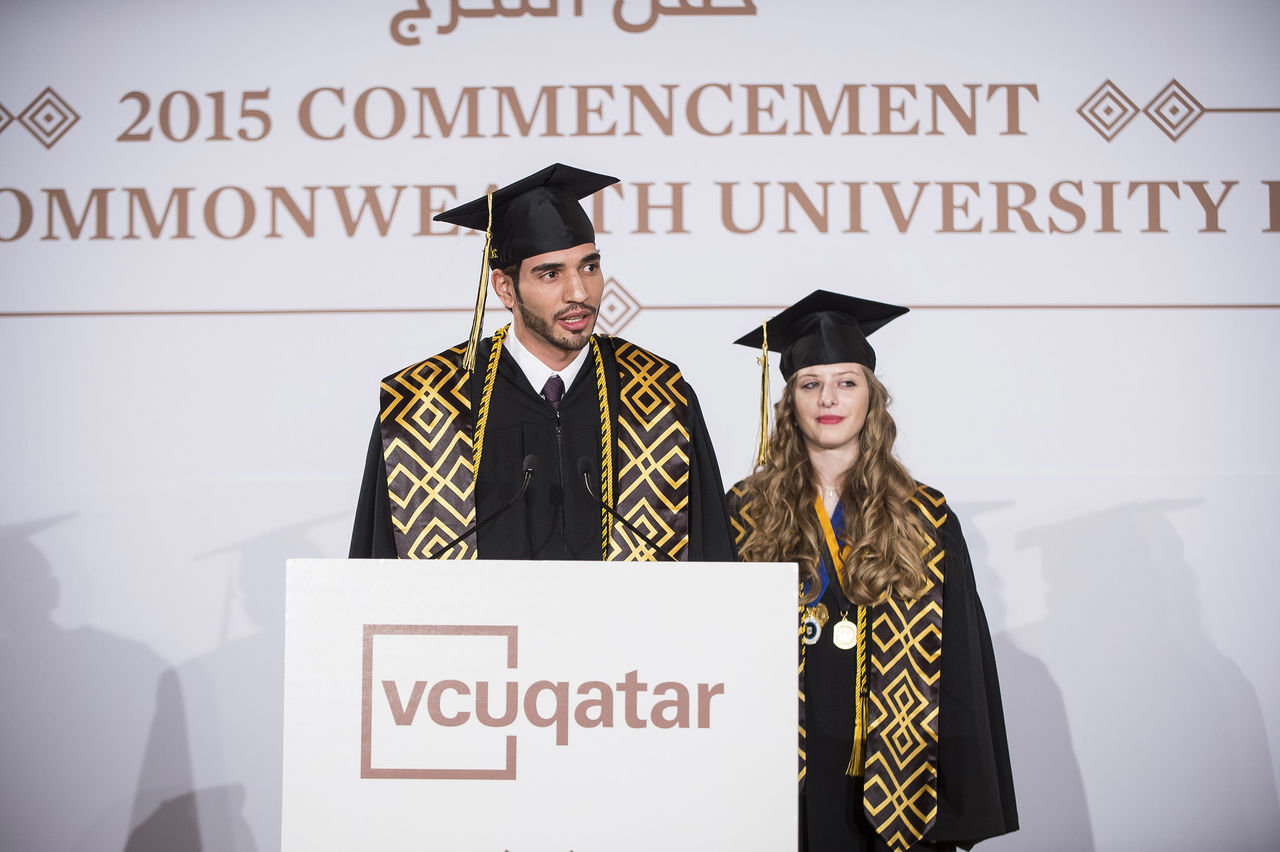 "We look past gender, race, and religion. We do not box individuals to provide the 'us vs. them' movement seen too frequently throughout history."
The 68 new VCUQatar graduates will join the band of 470 alumni who are pursuing successful careers within the government, nonprofit and private industries in Qatar and around the world.
For the full story, please
click here
.