Virginia Commonwealth University in Qatar (VCUQatar) held its 2016 Commencement Ceremony on 2 May at the HBKU Student Center, conferring 55 Bachelor of Fine Arts (BFA) degrees in fashion, graphic, interior design, painting and printmaking, and art history, and seven Master of Fine Arts (MFA) degrees in design. This brought the total number of VCUQatar alumni to 566.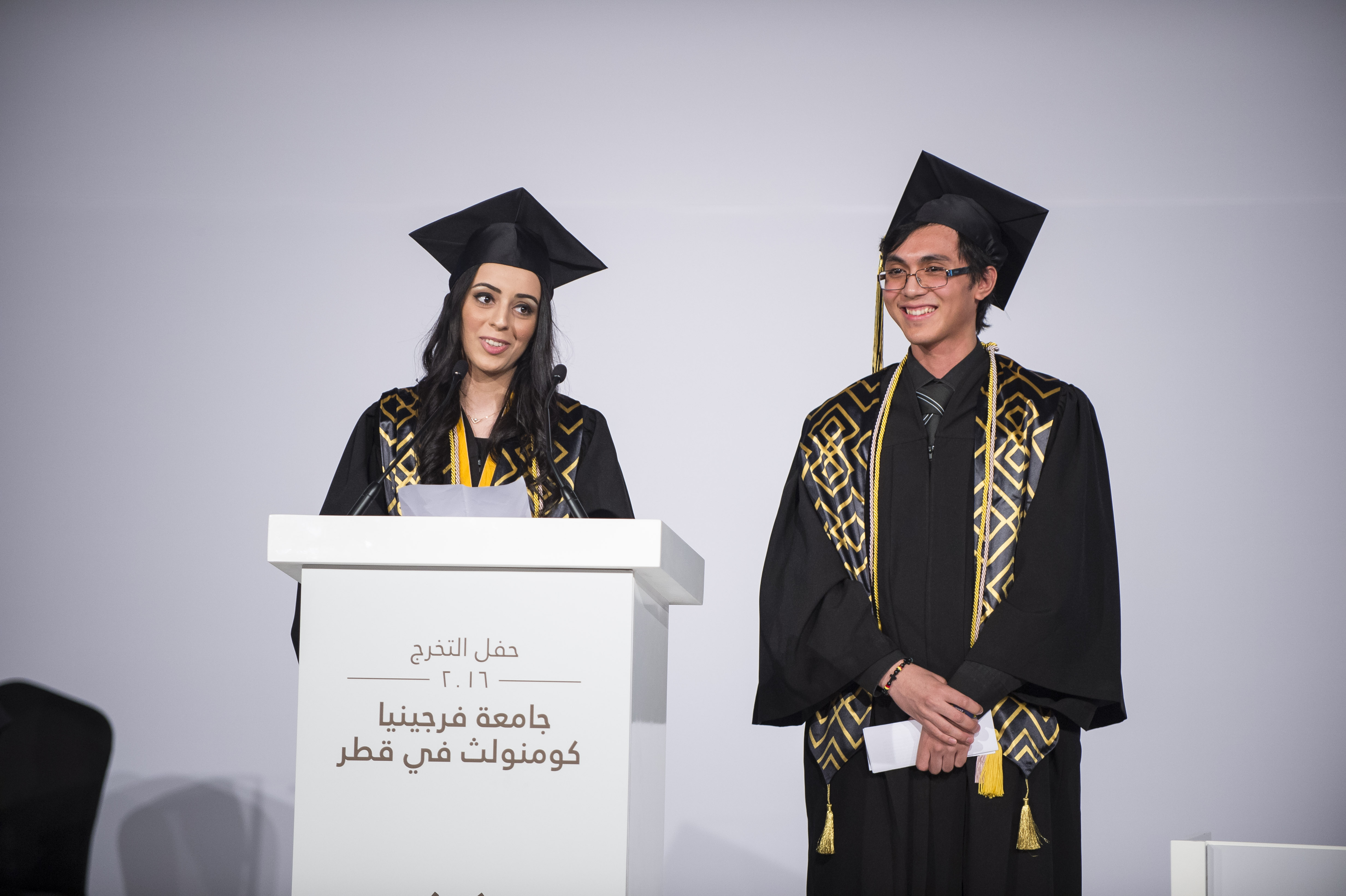 The 15th Commencement Ceremony brought together families, friends, faculty and staff to celebrate the accomplishments of VCUQatar's graduates.
Her Excellency Sheikha Al Mayassa, Chairperson of Qatar Museums who guides the vision for future museums and cultural projects in Qatar, honored the students with her presence at the ceremony.
The keynote speaker was Arnold Wasserman, the chairman of the Idea Factory, an innovation consultancy based in Singapore and San Francisco. He began his keynote speech by asking the graduates to consider the concept of future.
Mark Bermejo, the Class of 2016 Valedictorian and Wurood Azzam, Salutatorian addressed the audience. "Today we graduate as designers and join the artists that made the world more beautiful, lovelier and more meaningful to live in. Let us create and innovate new designs and not just cut and paste, unless we cut out the limitations and paste our designs that improve current issues," Bermejo stated.
Following the speeches, Provost Hackett presented the graduates of the MFA degree with their diplomas. VCUQatar Dean Akel I. Kahera then presented the graduates of the BFA and BA degrees with their diplomas. Dean of the VCU Honors College, Dr. Barry Falk honored the nine students who completed the vigorous program to graduate from VCU Honors College.
The ceremony marked the culmination of years of hard work and perseverance on the part of the BFA, BA, and MFA graduates. At the same time it celebrated the beginning of their venture into the highly complex and exponentially growing professional world of art and design.
For the full story, please
click here
.