Arab Engineering Bureau presented the 2015 awards for Creative Achievement and Potential and Design Excellence to two junior and two graduating senior students from Virginia Commonwealth University in Qatar's Graphic and Interior Design Departments during a ceremony held in honor of the students.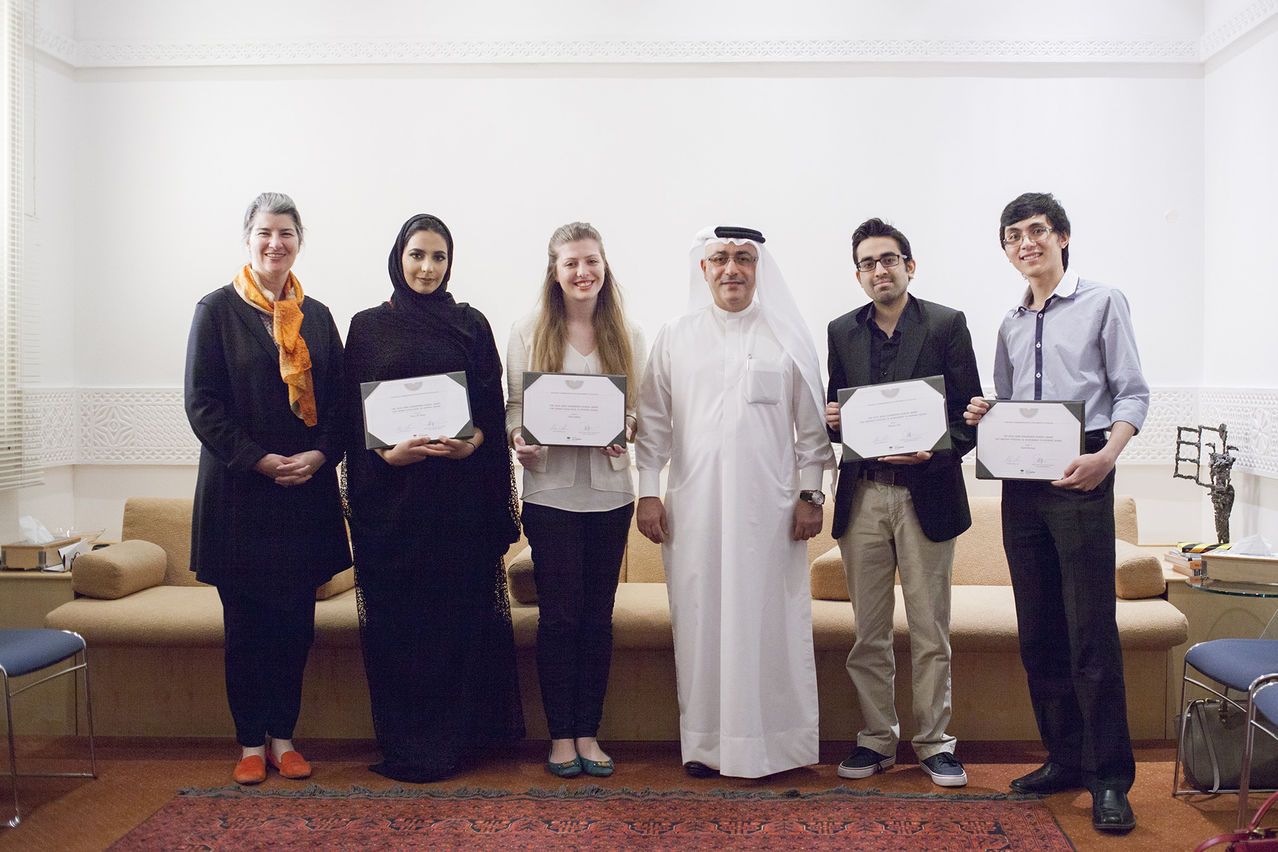 AEB's CEO and Chief Architect Ibrahim Jaidah presented the Arab Engineering Bureau Award for Design Excellence in Graphic Design to Noor Al Thani, and Noha Fahmy for Design Excellence in Interior Design.
These awards, granted to outstanding graduating seniors from VCUQatar's Graphic Design and Interior Design Departments, were instituted eight years ago by Jaidah to encourage and assist graduating students as they start their careers as designers in Qatar and the region.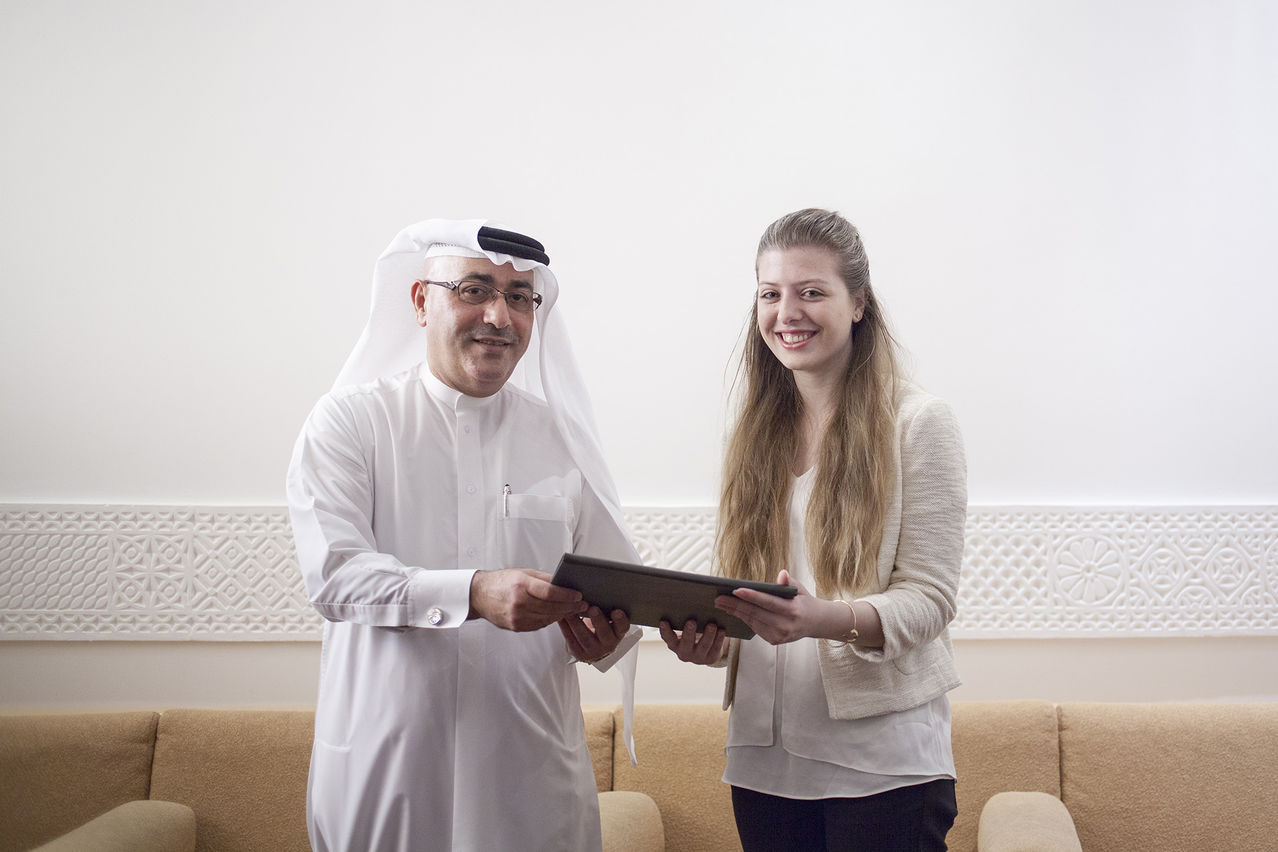 "As a graduating student, I am very excited to start my career with such a special recognition. It is an honor to be recognized as the recipient of the AEB Award for the second time. As it did previously, this award from Ibrahim Jaidah will be an incentive to set and achieve even higher expectations for myself," said Noha Fahmy.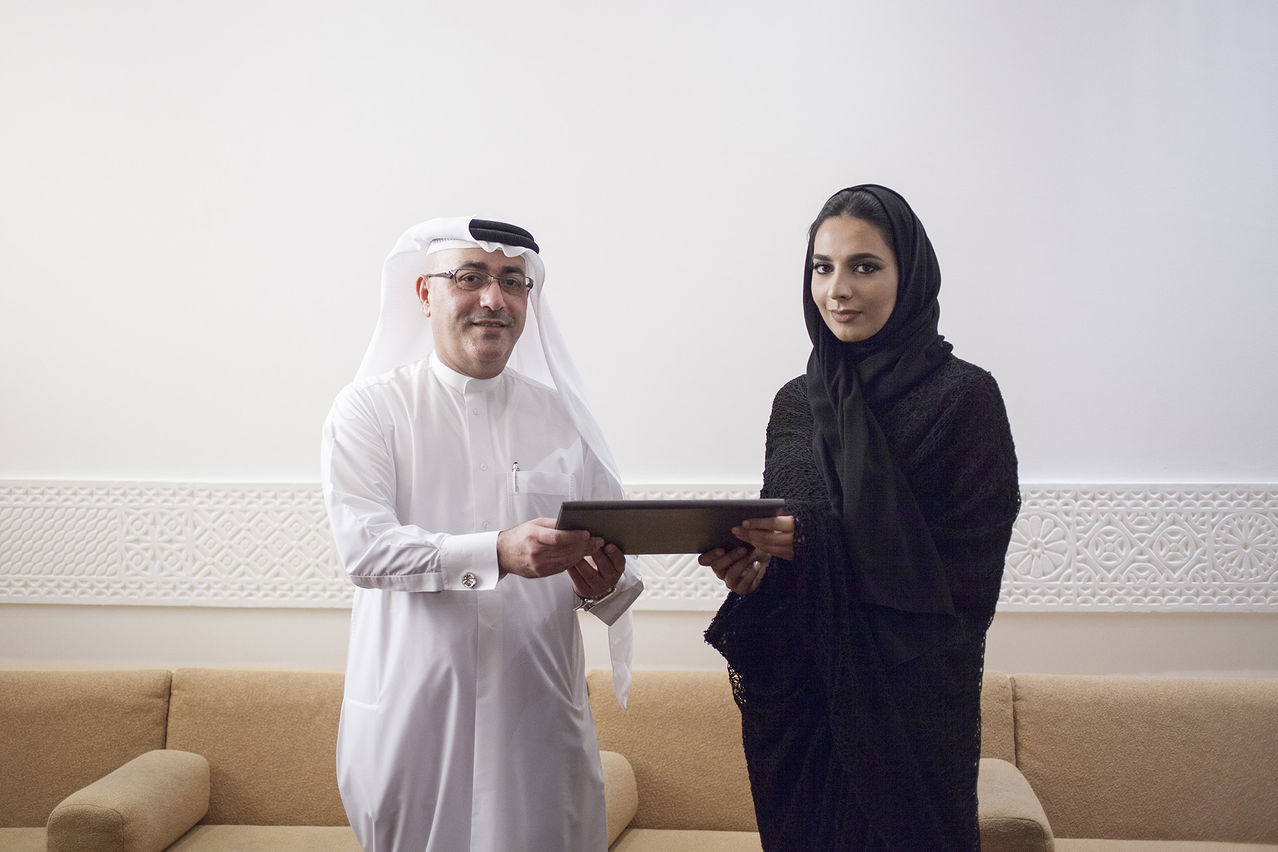 The recently instituted Arab Engineering Bureau Award for Creative Achievement and Potential was presented to graphic design junior Hazem Asif and interior design junior Mark Bermejo. These awards aim to help the junior students recognize their true potential, create leadership and encourage them to continue developing their skills through their senior year.
For the full story, please
click here
.