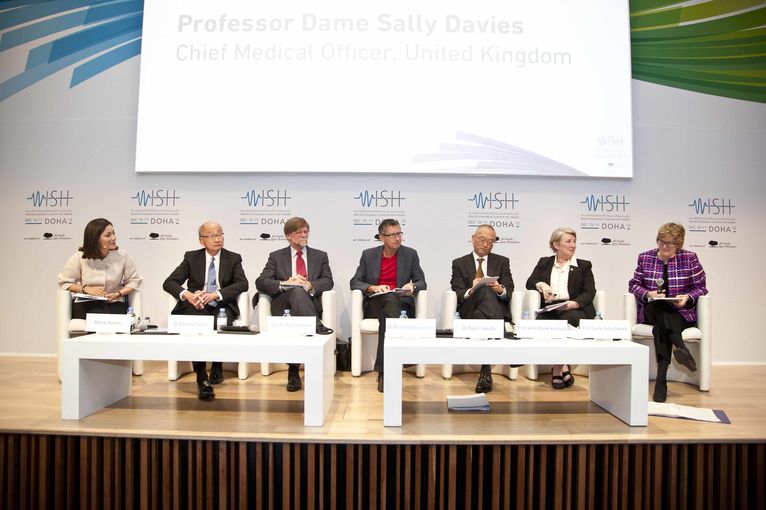 Failure to address the global problem of antimicrobial resistance will result in a serious threat being posed by the most routine of medical ailments, world leading experts said. In a report published at the World Innovation Summit for Health (WISH) 2013 examined a range of innovative solutions from around the world from the prevention and control of infection and the eradication of improper use of antibiotics to the need for research and development of new vaccines.
Recommendations to global policy makers included building awareness and education on the appropriate use of antibiotics, conservation and judicious dissemination of antibiotics, and making sanitation and hygiene a public health priority.
Professor Dame Sally Davies, Chief Medical Officer of the United Kingdom and Chair of the AMR Forum, said: "Antimicrobial resistance is increasing all the time and the threat it poses is real and serious.If we are to tackle this we need to work together to find ways to increase awareness about the unnecessary use of antibiotics but also increase and encourage research into new antibiotics and bacterial vaccines.Doing nothing is not an option – we need to act together and act now if we to prevent the risks that this ever increasing problem causes to public health."
The Right Honourable Professor the Lord Darzi of Denham, Executive Chair of WISH and Director of the Institute of Global Health Innovation at Imperial College London, said: "Our response towards addressing AMR needs to be global and multifaceted. The Summit's AMR report makes a strong case for collaboration bringing our collective ingenuity to address this growing threat, we can manage and mitigate the risk of antimicrobial resistance. "
For the full story, please
click here
.