The multidisciplinary team of clinical experts and allied health professionals within Sidra Medicine's Pediatric Short Bowel Multidisciplinary Service – launched last year – has been involved in the major lifesaving surgery and care of two children, 16-month-old Baby Aisha and 10-month-old Baby Andrea.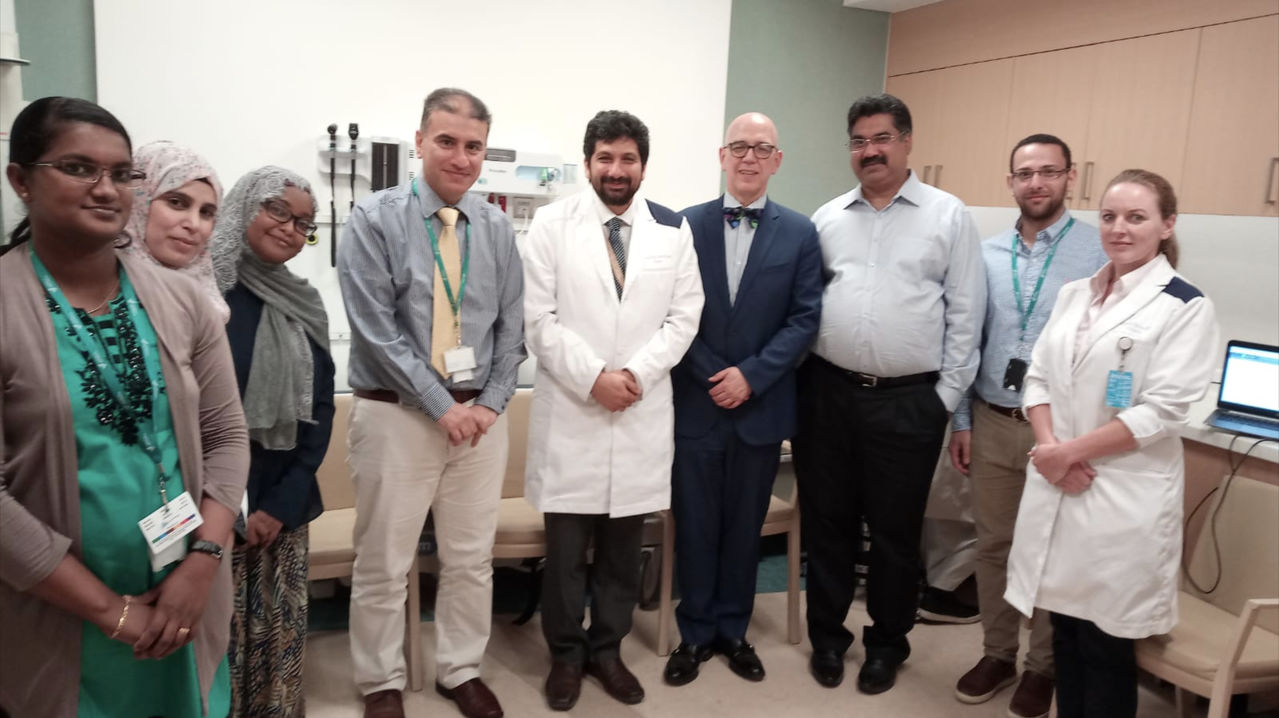 The Qatar Foundation member's service offers care for patients with Short Bowel Syndrome (SBS), a condition which affects the function of the bowel in assisting the child to receive proper nutrients. SBS can also cause liver failure due to the specialized nutritional fluids that patients with this condition receive.
Doctors at Sidra Medicine – with colleagues from Hamad Medical Corporation (HMC) – treated Baby Aisha, who was born preterm and suffered a severe form of necrotizing enterocolitis that left her with only a 10-cm-long small bowel, an extremely severe case of SBS. Dr. Guy Brisseau, Senior Attending Surgeon and Dr. Basem Khalil, Attending Surgeon at Sidra Medicine, convinced the family, who had originally planned to take her to the US for care, to treat her in Qatar.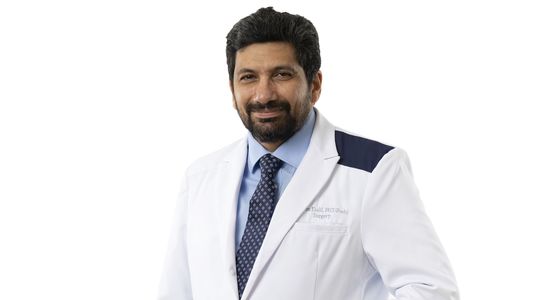 The expert team under Dr. Brisseau and Dr. Khalil oversaw a liver rescue regime with simultaneous controlled tissue expansion of her remaining bowel, making her the first patient in Qatar to receive such unique and technically challenging treatment. The treatment worked, with Aisha undergoing a successful bowel lengthening and being discharged home.
"When I was called onto Aisha's case, nobody believed she would make it," said Dr. Khalil. "The outstanding resources provided right here in Qatar, the backing of the leadership to do anything and everything we could, and the incredible teams at HMC and Sidra Medicine gave Baby Aisha a chance at survival."
Baby Andrea was born prematurely and also suffered from severe necrotizing enterocolitis, with only 15cm of bowel unaffected by the disease. Dr David Sigalet, Sidra Medicine's Chief Clinical Services Officer, operated on her and, using specialized techniques that allowed some of the damaged bowel to recover, the team at Sidra Medicine were able to preserve an extra 18 cm of the bowel. She underwent a successful liver rescue treatment and has now been discharged home.
Dr. Mansour Ali, Chair of Pediatric Surgery at Sidra Medicine concluded: "The success of the two short bowel syndrome surgeries highlights our continued commitment to our vision to make Sidra Medicine a beacon of learning, discovery and exceptional care."
To read more, please click
here