UCL Qatar Public Lecture Series -The Arab Conquest at Eye Level: Evidence from the Egyptian Papyri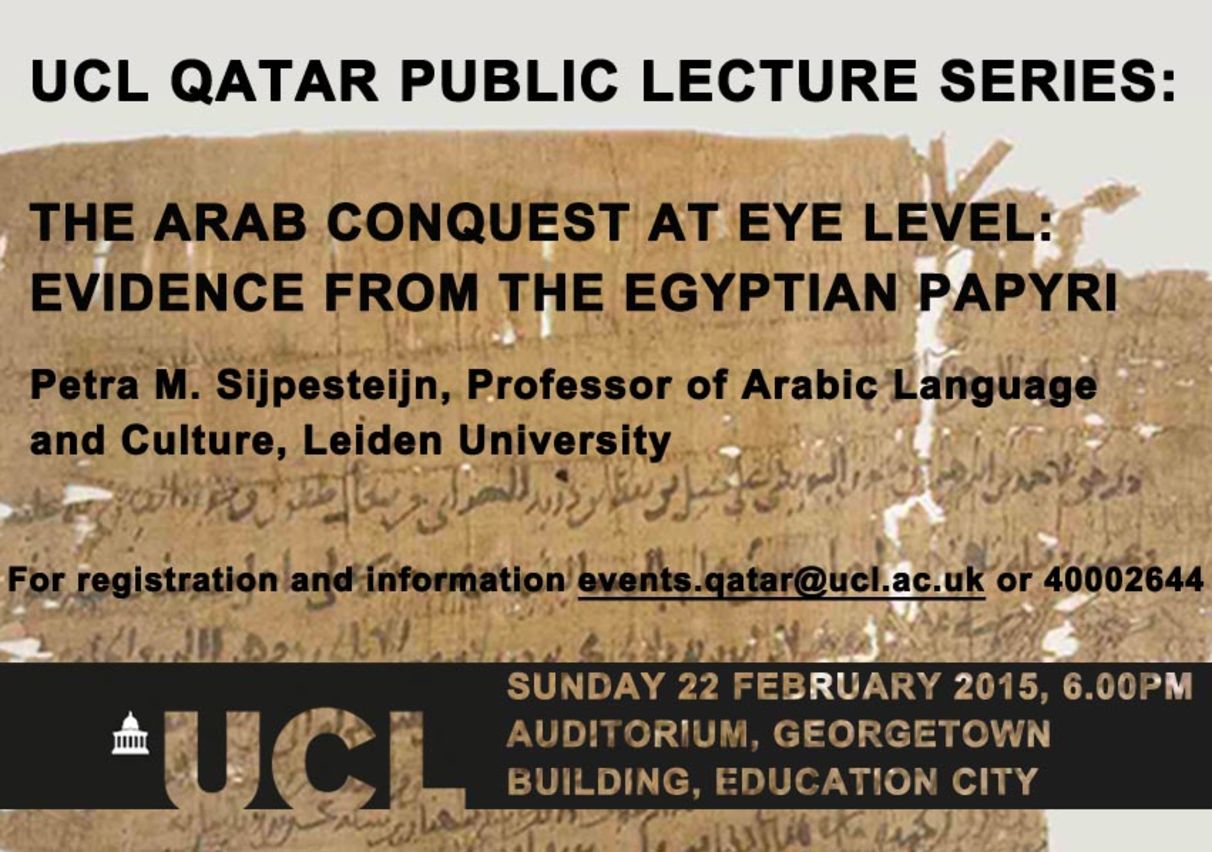 Petra M Sijpesteijn, Professor of Arabic language and culture, Leiden University
Sunday 22 February 2015
6.00pm – Reception to follow
Auditorium, Georgetown Building, Education City
For registration and information please contact
events.qatar@ucl.ac.uk
or 40002644
Summary:
The dry deserts of Egypt have preserved thousands of papyri from the Arab period. Amongst them are the oldest dated pieces of Arabic writing known, dating to AH 22 (643 CE), one year after the Arabs conquered Egypt and 11 years after the death of the prophet Mohammed (PBUH).
Never intended to be preserved, but discarded when their everyday use had run out, these papyri offer us a uniquely direct view on the daily life experience of the new Arab rulers and their Egyptian subjects.
Through several examples from such documents dating back more than 1300 years, this lecture will present an overview of the new rulers' ambitions and the effects on the daily life of their subjects.