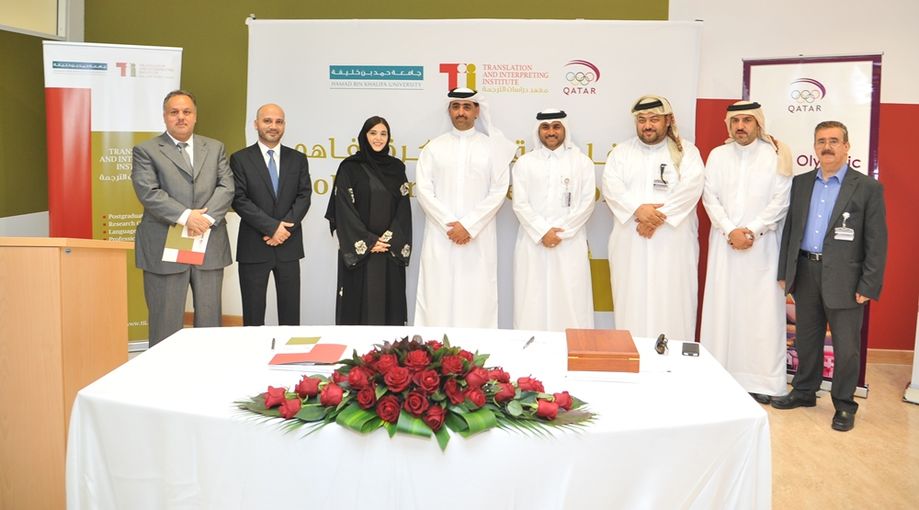 Qatar Olympic Committee (QOC) and Hamad bin Khalifa University's Translation and Interpreting Institute (TII), have signed a Memorandum of Understanding (MoU) aimed at consolidating cooperation between the two institutions in the field of translation, interpreting, revision and editing.
Mr Fisal Al-Mansoori, Public Relations and Marketing Director, signed on behalf of QOC, while Dr Amal Al-Malki, Executive Director of the Institute, signed for TII.
Mr Al-Mansoori highlighted the value of the collaboration with TII, designed to assure the quality of QOC's various written documents along with its related federations and committees in Arabic and English.
During international events, TII will offer their support in other languages such as French, Spanish, etc. It will also provide top quality interpreting during the training courses, press conferences and other events organized by QOC.
Dr Amal Al- Malki, TII's Executive Director, said: "TII's Professional Services Center and QOC will be working closely to promote 'Sports Translation and Interpreting' as a new field of specialization in the translation industry."
For the full story, please
click here.