The Translation and Interpreting Institute (TII) hosted a distinguished public talk on 'Translation between Education and Evaluation' on 28 October. The talk was presented by Dr Inaam Bayoud, Director of the Arab Higher Institute for Translation in Algeria, a member of the Association of Arab Universities (AARU).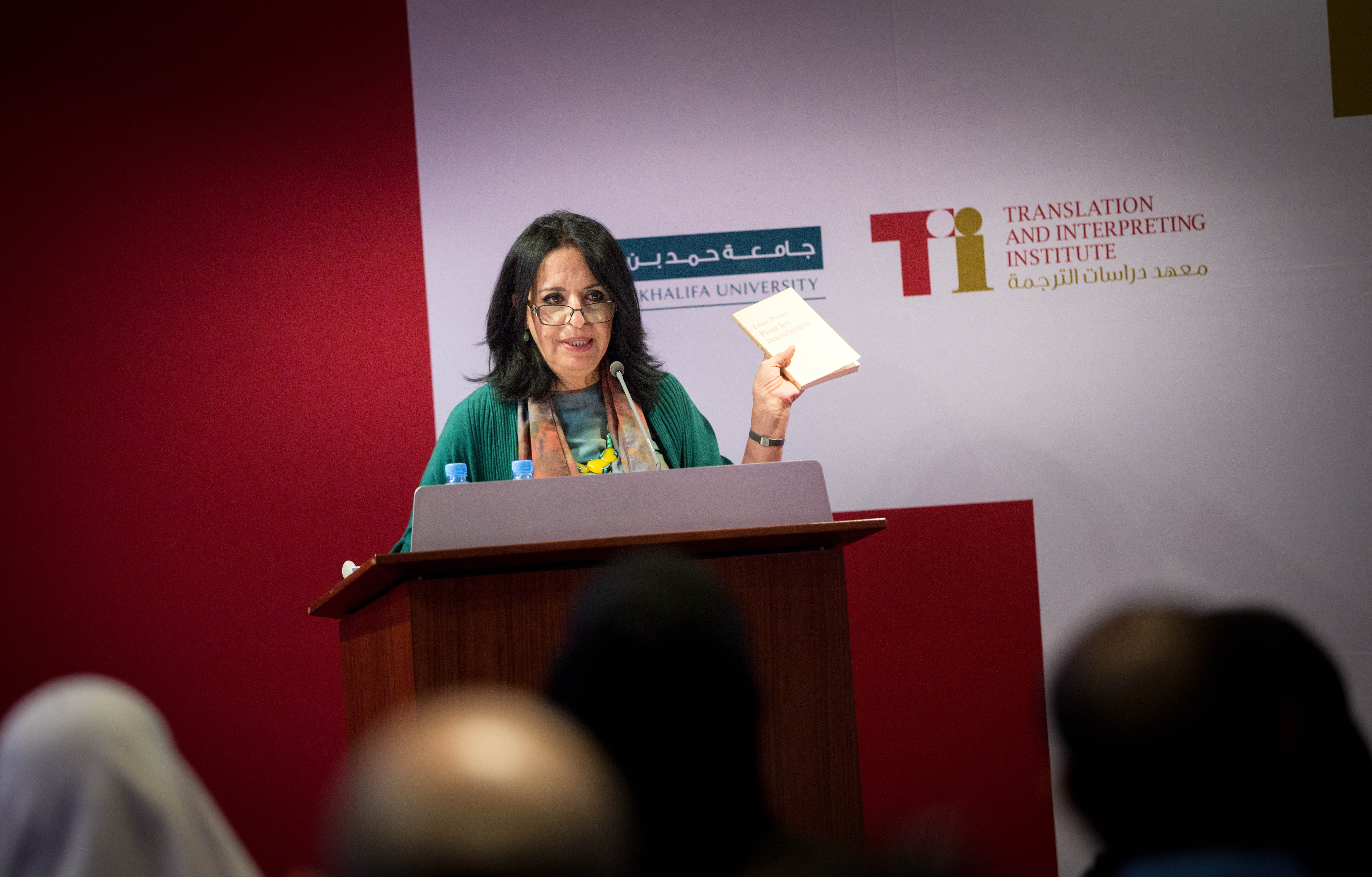 Dr Bayoud delivered her talk, which focused on the analysis of translation in the contemporary world, in the presence of a number of professionals in the field of translation, students of TII, as well as interested members of the public. Addressing the audience, Dr Bayoud stressed that "criticism of translation is now a science in itself, for which modern translation experts have put forward various theories and definitions, establishing this science's characteristics, principles and standards."
Dr Bayoud stressed the need to overcome the narrow description given to translation in the past as only a comparison of vocabulary between languages. She emphasized that a modern translator not only works with two different language systems, but also deals with various linguistic, literary, cultural, historical, social and psychological parameters when conducting their work.
During her talk, Dr Bayoud demonstrated the various methodologies used by the modern professional translator as well as addressing how the role of the translator is evolving in an increasingly digitized world.