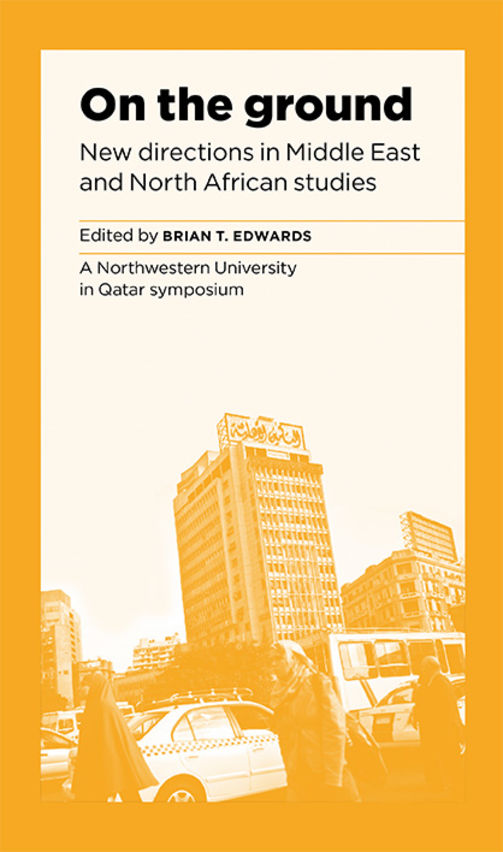 In an effort to understand the onset of massive power shifts in the Middle East, scholars from Northwestern University in Qatar and Northwestern University's Middle East and North African Studies program in Evanston, Illinois, collaborated to publish an engaging monograph entitled On the Ground: New Directions in Middle East and North African Studies, edited by Professor Brian T Edwards.
Launched recently at events in both Evanston and Doha, On the Ground features the work of 10 scholars—two NU-Q faculty and eight from the Evanston campus.
The working papers presented in the book critically cut into issues ranging from emotional impacts of the Arab uprisings, to youth-generated media, to religious freedom in Syria.
NU-Q professor Zachary Wright noted that "conducting research on the ground in Qatar helps us appreciate the diversity and plurality of the region; it helps us understand that many held convictions about the region may have a number of different interpretations."
Professor Khaled Al Hroub, an expert in Middle Eastern and Arab Media studies, stressed the importance of understanding the challenges faced by researchers living "on the ground."
"The Northwestern University in Qatar campus presents researchers with a unique opportunity. However, being 'on the ground' is also a challenge for researchers who face pressure to constantly produce substantial findings, but researchers must always be vigilant and understand the high-paced environment in the Middle East."
A digital English version of On the Ground is available at
http://ontheground.qatar.northwestern.edu/
.
For the full story, please
click here
.