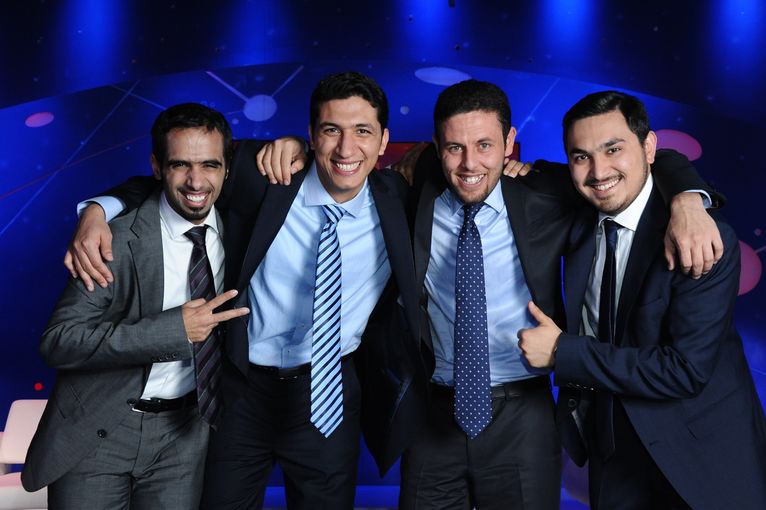 With one week to go before the finale, Qatar Foundation's science and technology edutainment reality TV program
Stars of Science
, on MBC4, revealed the final four candidates of the competition who made it through a challenging round of pitches in the Semi-FinalBusiness stage.
Anwar Almojarkesh from Syria, part of the top five candidates and inventor of Safe and Sound, the assistive pillow for hearing impaired people, was beaten by a narrow margin following a heated debate with the Jury.
For the first time in the competition, the final four will be put to public vote during the live finale for their ranking taking place on Friday 8 November 2013 at 8:00pm KSA time on MBC4.
The four finalists competing for their share of the total $600,000 prize money are:
·

        

MOHAMMED DOUMIR

Dr. Doumir

- Camel Racing Diagnostic Boots

·

        

MOHAMMED Al KUWARI

I7

- Automated Verdict in Disputed Football Scoring

Sawti-

Speech Synthesizer for the Language Impaired

Re-braille

- Mechanical Braille Editor
The prizes will be distributed amongst the four candidates as follows:

First prize:$300,000
Second prize:$150,000
Third prize: $100,000
Fourth prize: $50,000
Viewers can now vote via SMS or by calling a specific number for their country. Voting lines are open from now until the last presentation on the night of the live finale.
These sites also include information on the applications process for
Stars of Science
Season six which is currently accepting submissions from applicants until 15 December 2013.
For the full story, please
click here
.