The World Innovation Summit for Education (WISE) has announced the new cohort of outstanding young people who will be participating in the 2015-2016 Learners' Voice program.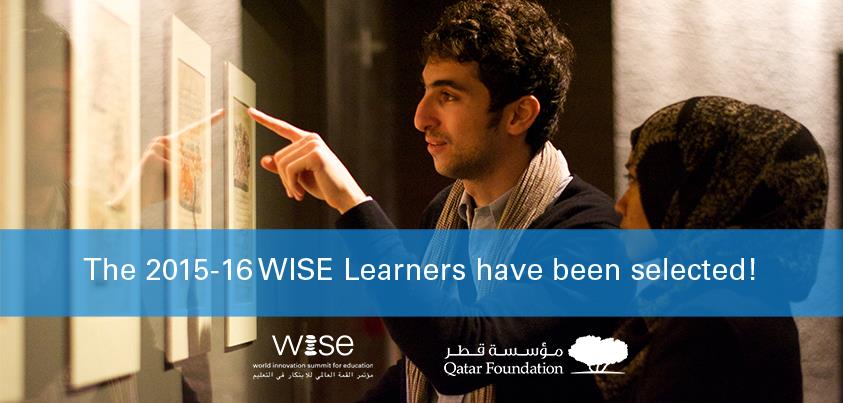 Thirty-three young men and women from diverse backgrounds and disciplines, including three Qataris, have been selected to join the international Learners' Voice community and engage in global dialogue on pressing issues in education.
The WISE Learners' Voice program brings the voice of young people to the challenge of rethinking education, and equips them to take on leading roles in their fields and in the world of education.
The program focuses on building their knowledge of education, as well as their communication, entrepreneurship, and leadership skills.
The new cohort will start the Learners' Voice program at the WISE Summit, which will take place in Doha, Qatar between 3-5 November 2015.
For the full story, please
click here.