Thousands of visitors flocked to Qatar National Library (QNL), a member of Qatar Foundation (QF), during the first few weeks of its opening, an auspicious start for the new hub of learning and culture at Education City. Visitors to the state-of-the-art building registered for membership, checked out books, enjoyed the many reading and study areas, and used QNL's creative and collaborative facilities, including the Writing Center and Innovation Stations. More than 11,000 new users have registered to become QNL members.
Her Highness Sheikha Moza bint Nasser, Chairperson of QF, and Italian Prime Minister Paolo Gentiloni took a tour of QNL in the lead up to its opening earlier this month.
Her Excellency Sheikha Hind bint Hamad Al Thani, Vice Chairperson and CEO, QF; Dr. Ibrahim Al-Jaafari, Iraq's Minister of Foreign Affairs; His Excellency Dr. Hamad bin Abdulaziz Al-Kuwari, Former Minister of Culture, Arts and Heritage; Mr. Ajay Sharma, British Ambassador to Qatar; Adrian Norfolk, Canadian Ambassador to Qatar; a group of representatives from the Indian Parliament, and representatives of various institutions, are among the thousands who have already visited QNL.

More than 18,000 books have been checked out from QNL's collection to date, indicating an overwhelming interest in reading and learning among residents. The building is open to all members of the public, and membership to the library is free to anyone with a Qatari ID.
"In just a few days, we have seen the power of QNL to bring together the community to learn, create, and engage with each other. We were eager to open QNL to the public, and seeing our visitors' excitement shows just how important QNL is to the country and its people," said Dr. Sohair F. Wastawy, Executive Director, QNL. "We encourage people to return, as they will always find something new at QNL to educate and entertain."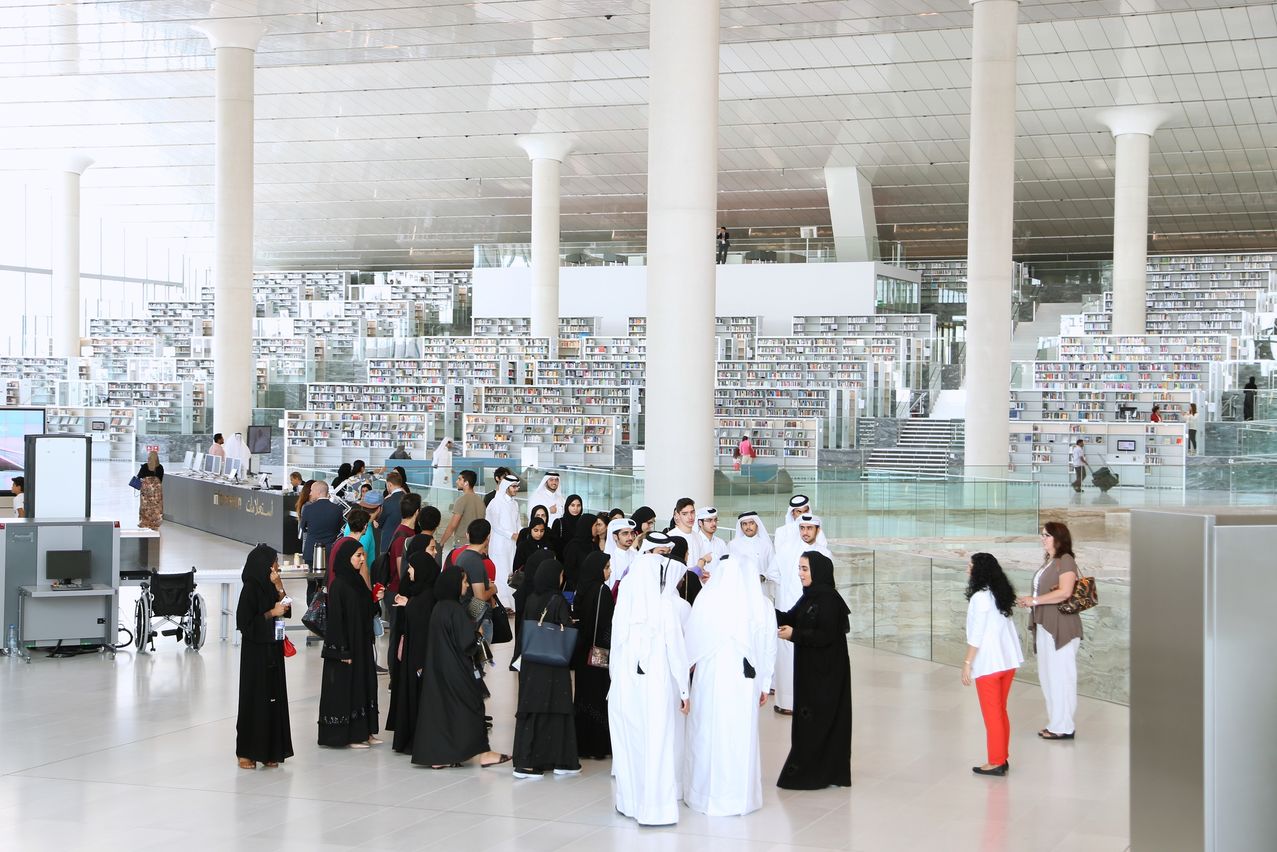 QNL's new website also debuted this month at
www.qnl.qa
, enabling users to register for membership, search the library's collection, reserve meeting and event spaces in the building, and access the dozens of online digital resources available to members.
Additionally, QNL will soon launch numerous activities for the public, including early literacy workshops, storytime, yoga, science exploration, and dozens more. A full schedule can be found on QNL's website.
To read the full story, please click
here
.