Qatar Foundation's (QF)'s tent at Darb El-Saai is proving to be overwhelmingly popular during the ongoing National Day celebrations.
Thousands of visitors, including a visiting international delegation of young leaders, have been joining in the festivities to mark the nation's pride celebrating Qatar National Day.
An international group, from the United Nations Alliance of Civilisations, toured QF's impressive line-up of family activities at its showcase tent. Representatives came from several European countries and the Americas.
Comprising writers, journalists and media professionals, the group is visiting Qatar for three days and is seeking to learn more about the country's culture, customs and traditions that they will take back to their home countries to share with others within their communities.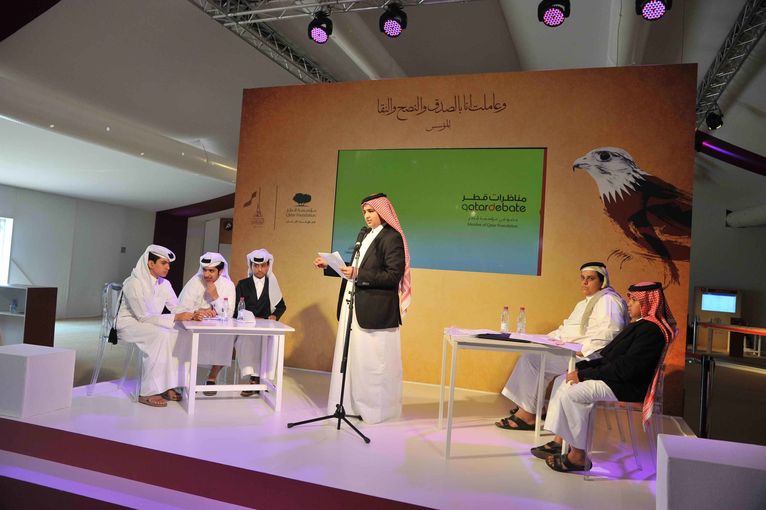 Elsewhere, Al Shaqab, also a member of QF, is giving special riding and grooming lessons, as well as horse healthcare tips outside the tent in an interactive and educational setting. This activity allows visitors to explore the world of horses, which is deeply rooted in Qatari heritage.
The tent will be open throughout the Qatar National Day celebrations which, this year, are taking place from 8 December until 20 December. Open to families, some of the activities include a reading corner, a coloring station, and healthy living exercises.
Qatar National Day is celebrated every year, and is a national commemoration of Qatar's unification and independence.
For the full story, please
click here
.