Content from
The Foundation
magazine, Qatar Foundation's (QF's) monthly magazine can now be found by clicking
here on CNN's website
.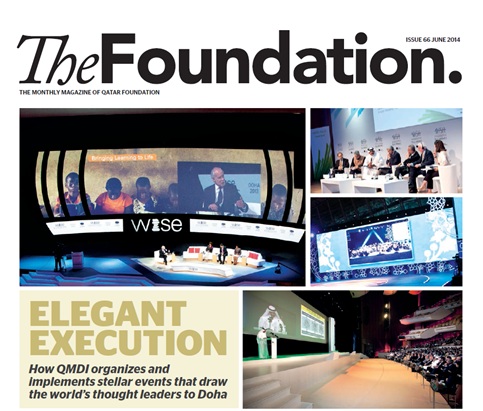 The Foundation
features full-length reports on the most high-profile recent events in the QF calendar, a round-up of the latest news, and in-depth profiles of some of the organization's many centers, research projects, and initiatives.
Inside the Middle East
is a 30 minute monthly feature program on
CNN
that seeks to capture the dynamism and broad range of cultural diversity in countries across the Middle East. Together with exclusive online articles and galleries it gives a fresh perspective on life in the region that goes beyond the news headlines. It is broadcast in association with Qatar Foundation.