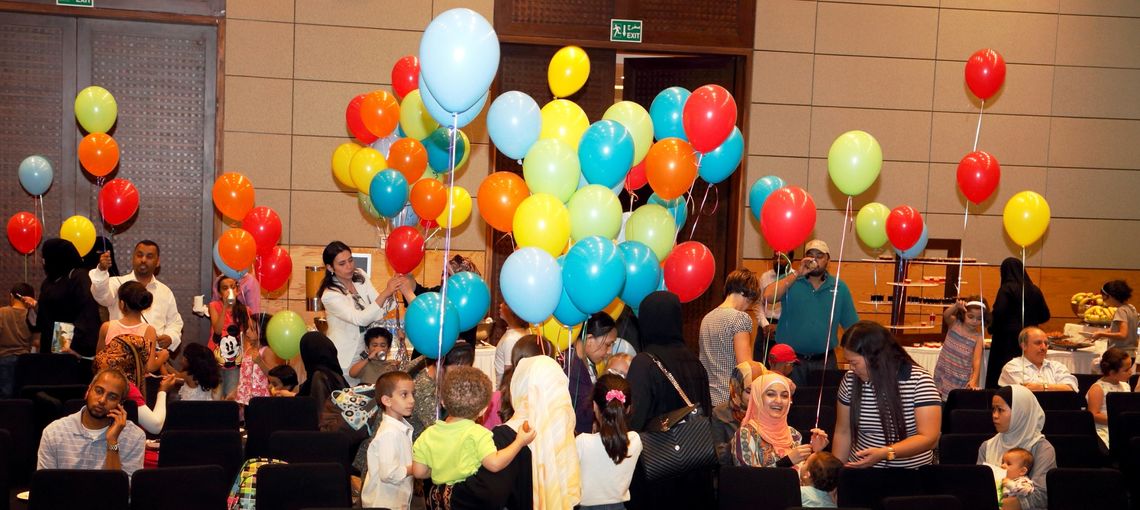 Qatar National Library, (QNL) in collaboration with Occidental Petroleum of Qatar recently welcomed more than 150 children and their families to ′
The Blue Jackal
′ book launch.
Appealing to children, the story of '
The Blue Jackal
' and the 17 other fables written by Qatar-based author Frances Gillespie have been inspired by the rich cultural heritage from all over the Muslim world.
The book launch featured a variety of activities including recitals of selected stories from the book, coloring activities and distributing free autographed copies of the book to the participating audience.
The event was held at Hamad bin Khalifa University Student Center within Qatar Foundation's campus. It was organized to promote local culture among Qatar's youth, encouraging them to read and share knowledge in order to preserve Qatar's heritage for future generations.
Gillespie has worked in Qatar as a teacher, environmental consultant and freelance journalist. She began authoring books about Qatar in 2000. In recent years, she concentrated on publications for young readers about Qatar and the Arabian Gulf including ′
Qatar Nature Explorer
′; a series of six colorful hardback books about Qatar.
She is also the author of the best-selling book ′
Discovering Qatar
′, which has been re-printed three times since its launch in 2006.
For the full story, please
click here
.