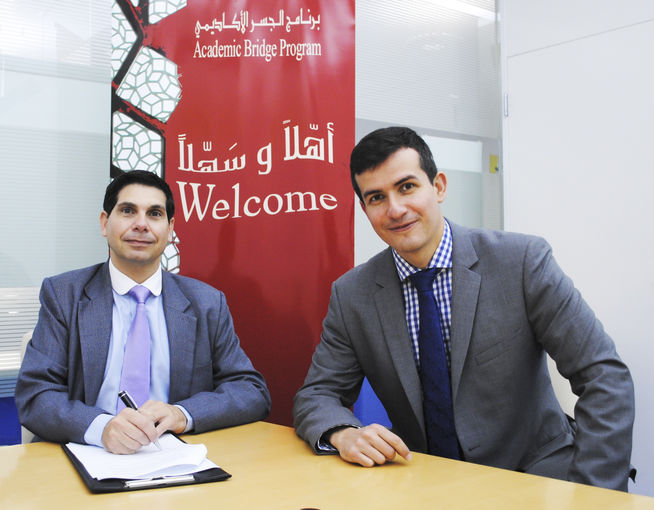 The Academic Bridge Program (the ABP) and Birmingham City University (BCU) have entered into a partnership.
The ABP and BCU signed a Memorandum of Understanding, which paves the way for ABP students who successfully complete the ABP and meet specified criteria to progress directly to the first year of study at BCU.
The agreement provides well-qualified ABP graduates streamlined entry into year 1 study of Digital Media Technology, Film Production Technology, Construction Management, and Mechanical Engineering.
An increasing number of Qatari students are seeking opportunities to study in the UK.Last year, about 40 percent of ABP graduates went on to study at universities in the UK.
This MOU between the ABP and BCU is the 13th such agreement that the ABP has entered into with British universities.These universities include universities located in England, Scotland, and Wales.
The agreements with foreign universities cover a wide range of programs of studies including biomedicine, business, computer science, economics, engineering, environmental science, fashion, robotics, surveying, and tourism.
The ABP is now accepting applications for admission for the 2014-15 academic year.Information about admission to the ABP may be found on the ABP's website www.abp.edu.qa or by e-mailing ABPAdmission@qf.org.qa.
For the full story, please
click here
.