Texas A&M University at Qatar and Hamad bin Khalifa University are hosting the10th international Conference on Cognitive Radio Oriented Wireless Networks (Crowncom 2015), from 21-23 April, at the Hilton Doha Hotel.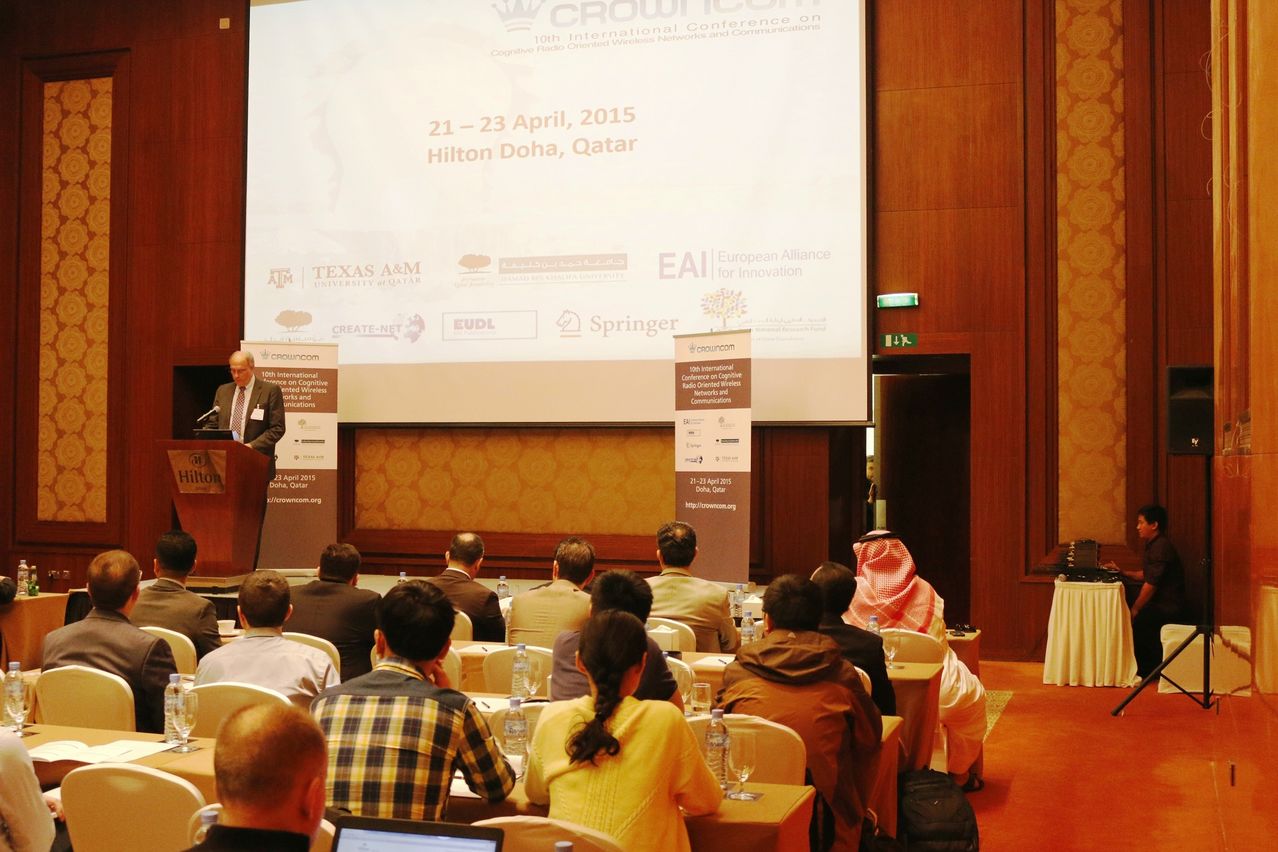 The event, co-sponsored by Qatar National Research Fund (QNRF) and European Alliance for Innovation (EAI), brings together researchers in both academia and industry to present their new solutions and cutting-edge research in cognitive radios.
Dr Mark Weichold, Texas A&M at Qatar Dean and CEO, said, "Each of these elements is incredibly timely and covers areas such as, of course, dynamic spectrum and cognitive radio's capability to access the licensed spectrum."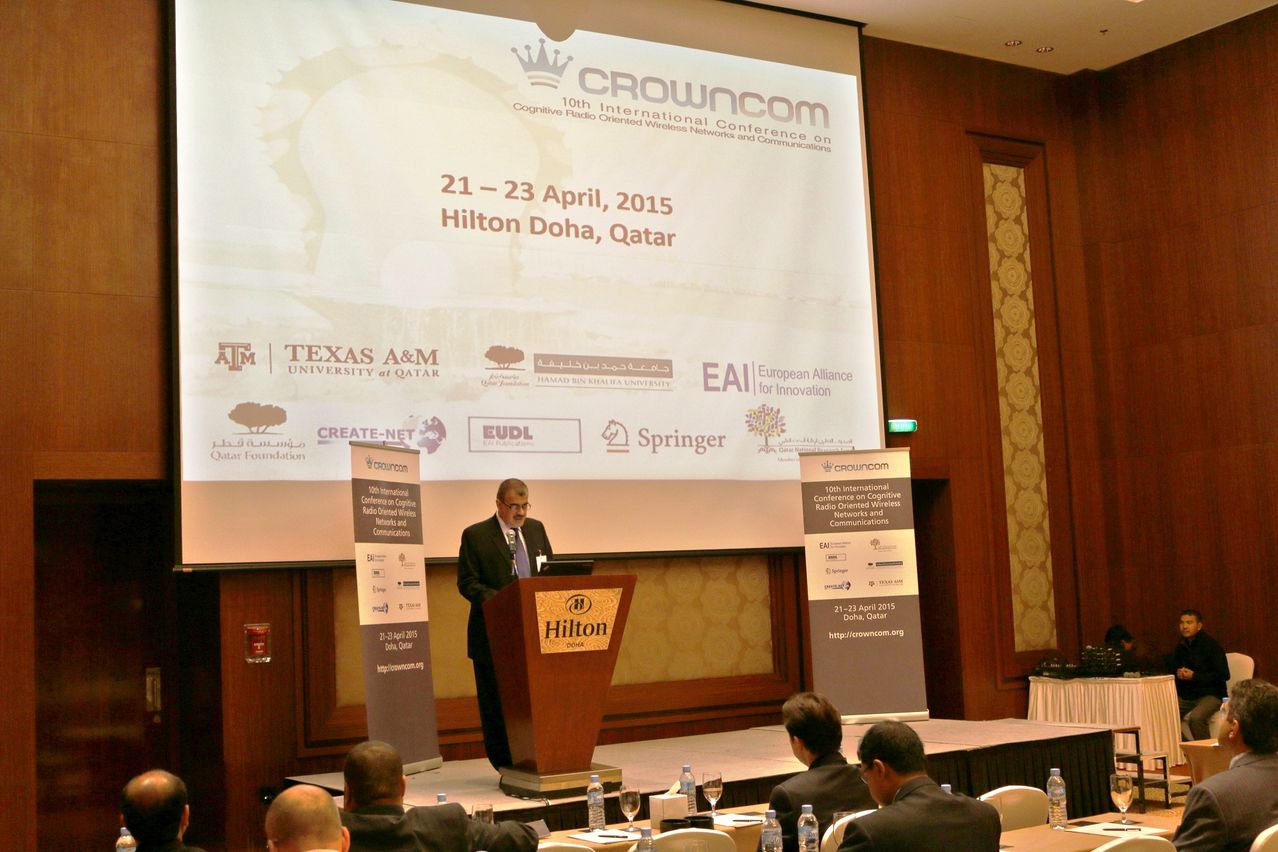 Dr Abdul Sattar Al-Taie said, "Crowncom 2015 aims to address the growing challenges in wireless communication, where the penetration of mobile broadband services is expected to soar in the coming years."
The conference also includes a special workshop on cognitive radio for 5G networks featuring invited papers from expert researchers.
For the full story, please
click here
.