Texas A&M University at Qatar graduated its 900th engineer in a ceremony attended by Her Excellency Sheikha Hind bint Hamad Al Thani, Vice Chairperson and CEO of Qatar Foundation, on May 10.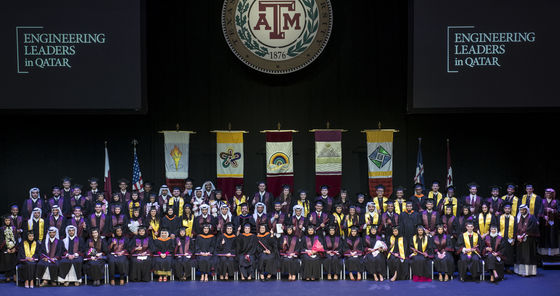 Also present were His Excellency Dr. Mohammed Bin Saleh Al-Sada, Minister of Energy and Industry for the State of Qatar and chair of Texas A&M at Qatar's Joint Advisory Board; and Dr. Mohammed Yousef Al-Mulla, Managing Director and CEO of Qatar Petrochemical Company (QAPCO) and chair of Texas A&M at Qatar's Dean's Development Council.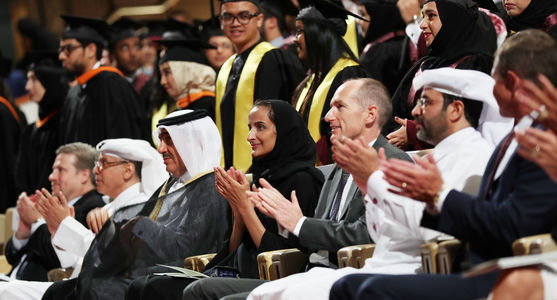 More than 100 students walked across the stage of the Qatar National Convention Centre during Texas A&M at Qatar's annual commencement ceremony, including 89 students who earned their bachelor's degrees in chemical engineering, electrical engineering, mechanical engineering, and petroleum engineering. Of those, 49 degrees were awarded to Qatari graduates. In addition, 14 graduate students earned their Master of Science and Master of Engineering degrees in chemical engineering.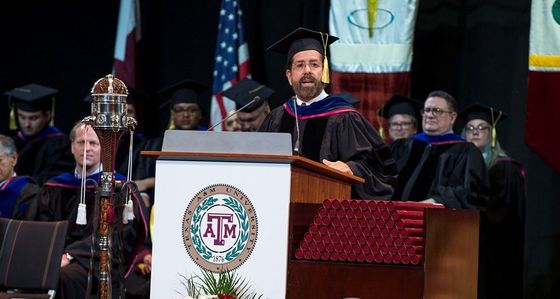 Her Excellency Sheikha Hind said, "Fifteen years ago, Texas A&M University at Qatar opened its doors in Education City, welcoming 29 students. I am delighted to see that there are 103 young men and women graduating from the university today.
Over the last number of years, Texas A&M at Qatar has been preparing these students to become the next generation of engineering leaders, equipped with the knowledge and skills to tackle the challenges of tomorrow. I am confident that these young men and women will continue to develop as individuals and help build a better world. Congratulations, Class of 2018."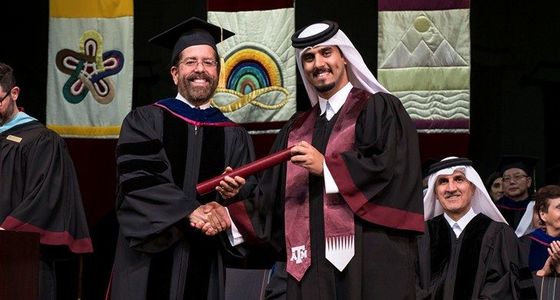 The night's invited guest speaker was W.L. "Bill" Bullock Jr, president of ConocoPhillips Asia Pacific & Middle East and a Class of 1986 graduate of Texas A&M University. Bullock talked about the core values that are instilled in every Aggie: excellence, integrity, leadership, loyalty, respect and selfless service.
To read more, please click
here
.