Texas A&M University at Qatar hosted its newest students, the Class of 2018, at the 2014-2015 Academic Convocation ceremony on 21 August 2014 at the Hamad bin Khalifa University Student Center.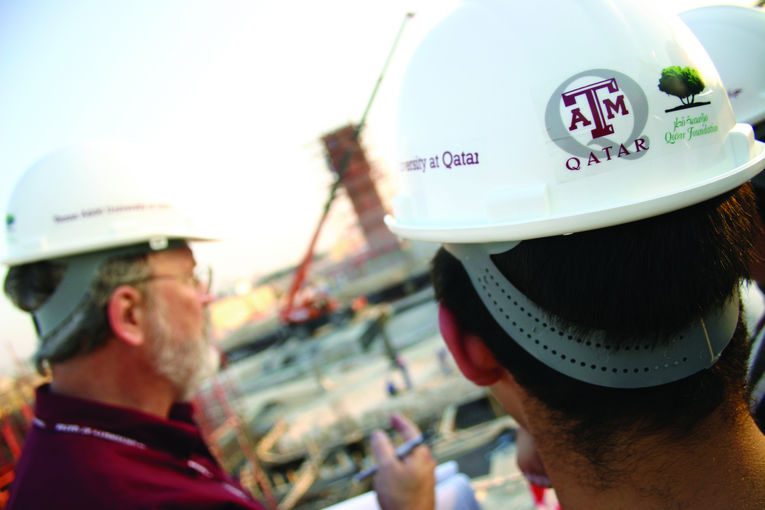 The event's keynote speaker was Dr. Dennis Roberts, associate provost at Hamad bin Khalifa University.
Roberts addressed the new students and said, "I hope you appreciate that Texas A&M University at Qatar is an esteemed university in Qatar and around the world; joining the ranks of the Aggies should not be taken lightly. You are among a very small number of young people around the world who have the opportunity to engage in university study, and especially at an institution so deeply respected for its rigor and its commitment in supporting and encouraging its students.
"I wish you well. I also wish you challenge, confusion, and discomfort," Roberts continued. "Only by working the big questions and seeking to be present, achieving flow, and oscillating the intensity of your work will you be able to achieve what Texas A&M at Qatar knows is your fullest potential."
The program recognized both undergraduate and graduate classes and acknowledged Distinguished Student List awardees and Dean's Honor Roll recipients from the previous fall and spring semesters.
To read the full article on Texas A&M's website, please
click here
.