Tasmeem Doha 3ajeeb!, the 2015 edition of the biennially-held international art and design conference, launched Sunday 8 March at Virginia Commonwealth University in Qatar (VCUQatar) in partnership with Qatar Foundation (QF), and featured an exciting five days of creative workshops, presentations and performances by cutting-edge artists and designers.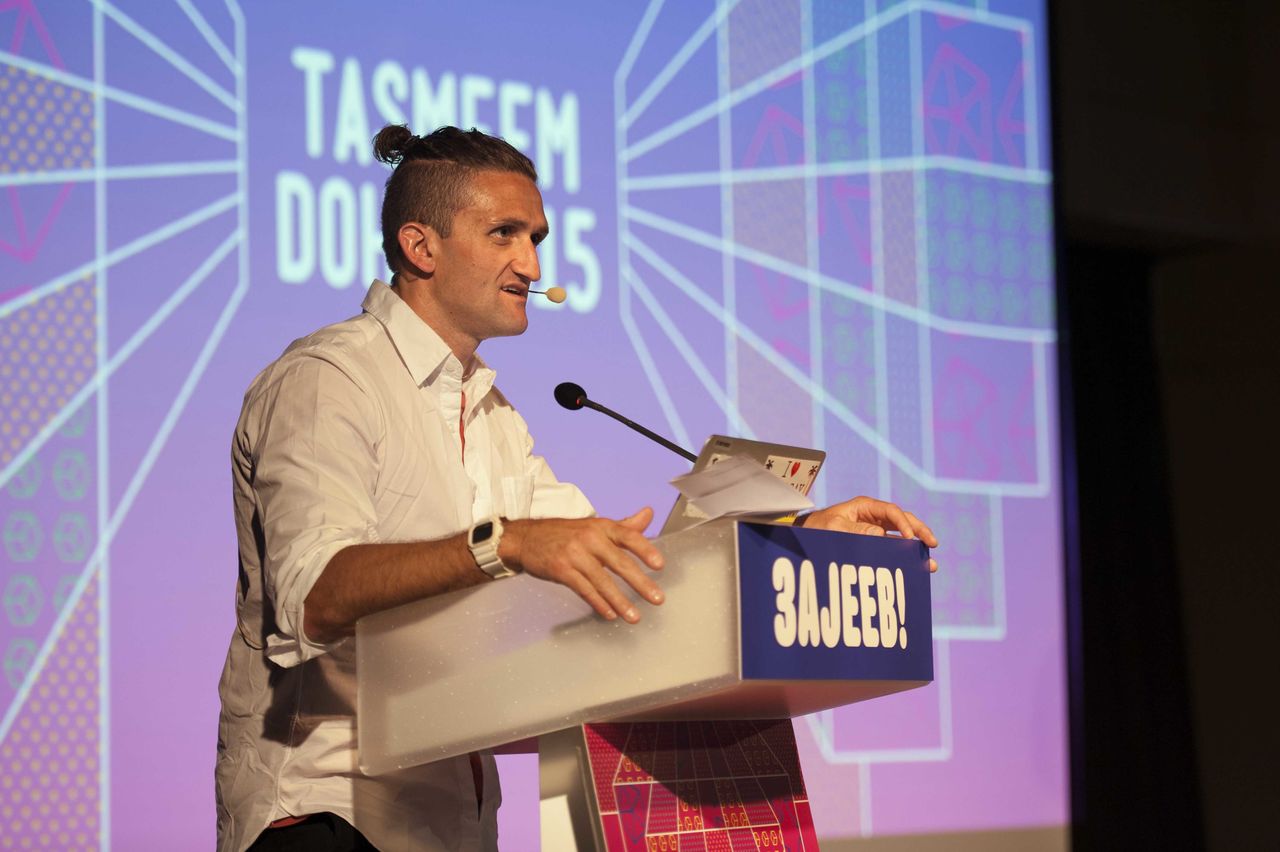 The event came to an end on Thursday 12 March with the Festival Day and an inspiring presentation by filmmaker and social media phenomenon, Casey Neistat.
Tasmeem Doha focused on the theme of 'playfulness' as expressed by the Arabizi word 3ajeeb! (ahh-jhee-b) meaning 'strange in a strange way, cool in a cool way, and slightly weird in a slightly weird way.'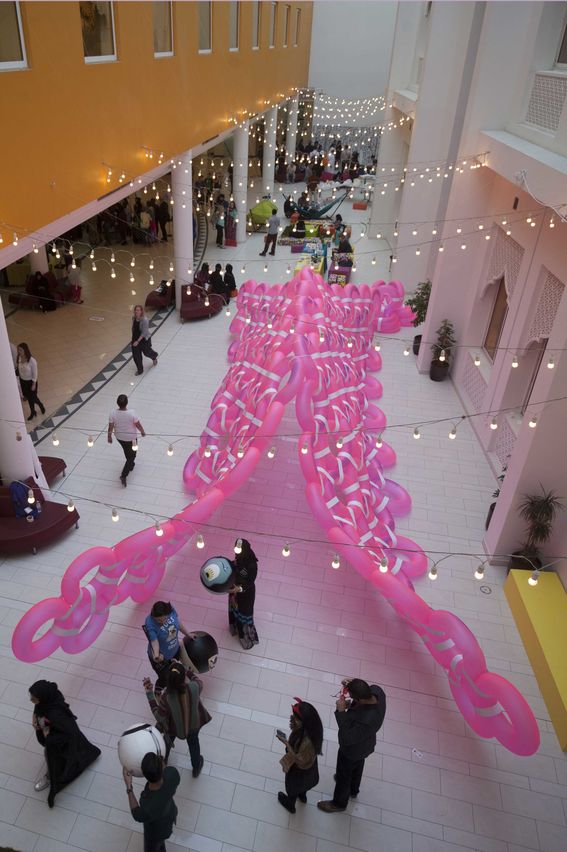 Tasmeem Doha: 3ajeeb! brought together leading designers, artists, architects, musicians and creative thinkers. Through presentations, events and 25 different workshops, VCUQatar students, staff and guests were inspired to take part in the culture of creative innovation.
Google Hangouts enabled the 'Tokyo to Doha 3D Print Exchange' workshop participants to interact with a class in Tokyo, learning about Japanese culture and language.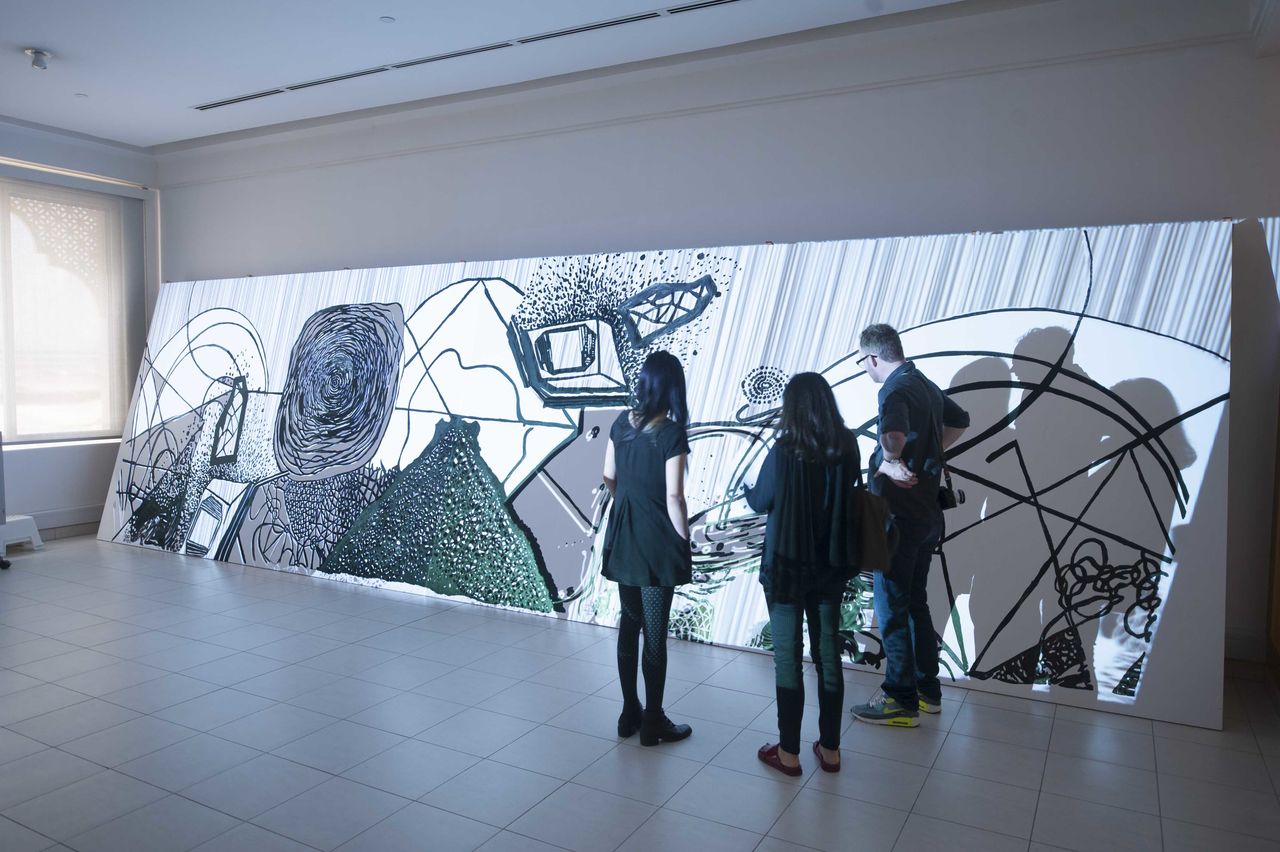 Other student groups learned to work with new materials such as bamboo to build bike frames. Portable, visual storytelling was the main focus of the workshop, 'Magic Stories for the Wonder Box.'
The results of all workshops were showcased during Festival Day, a comprehensive, university-wide exhibition, held Thursday 12 March. Visitors could test their skills on the artist mini-golf course, engage in playful performances, and purchase goods from local artists, designers and creative makers.
For the full story, please
click here
.