Texas A&M University at Qatar (TAMUQ), engineering student Abdulaziz Al-Qahtani, won the finale of the first edition of IgniteDoha with his presentation on problem-solving at the Texas A&M Engineering Building in Education City.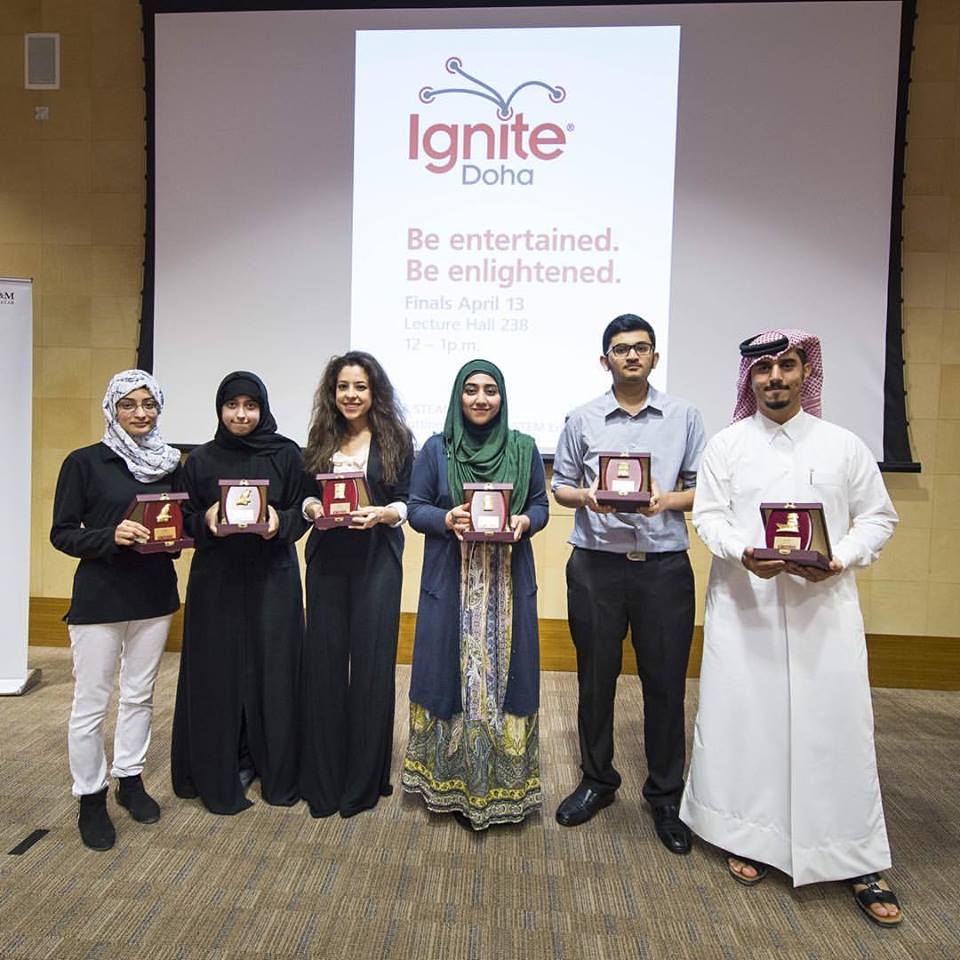 IgniteDoha, much like a TED talk, requires students to introduce a particular topic in a fast and fun five-minute presentation, to a general audience in an engaging manner. IgniteDoha is a STEAM (science, technology, engineering, arts and math) initiative of TAMUQ that develops communication, organization, visual literacy and presentation skills
Six students competed in the IgniteDoha finale. Munazza Sayed placed second, and Midhat J. Zaidi came third. The other finalists included Arshaad Ali, Zeinab Makki, and Yossra Osman.
The students performed admirably in a lecture hall packed with fellow students, staff, faculty and guest industry judges. The judges were Dr. Fawzi Al-Ajji, education relations manager at Maersk Oil Qatar; Yousef Al-Meer, head of academic affairs at Qatar Petrochemical Company (QAPCO); Ibrahim Bu-Hazzaa, senior maintenance specialist at QAPCO; former student Karim Youssef, associate water researcher at Qatar Shell Research and Technology Center; and former student Rinchu Matthew, Ph.D. candidate at Stanford University.
IgniteDoha aims to develop communication skills, which is becoming increasingly important for both their academic and industry careers.
The event required the students to flex their otherwise relaxed language-skills muscles and prepare students for the rigors of business presentations in the engineering industry.