A brother and sister student duo from Texas A&M University at Qatar (TAMUQ) spent their summer holidays working as interns for eight weeks in CERN's Detector Technology Program in Switzerland.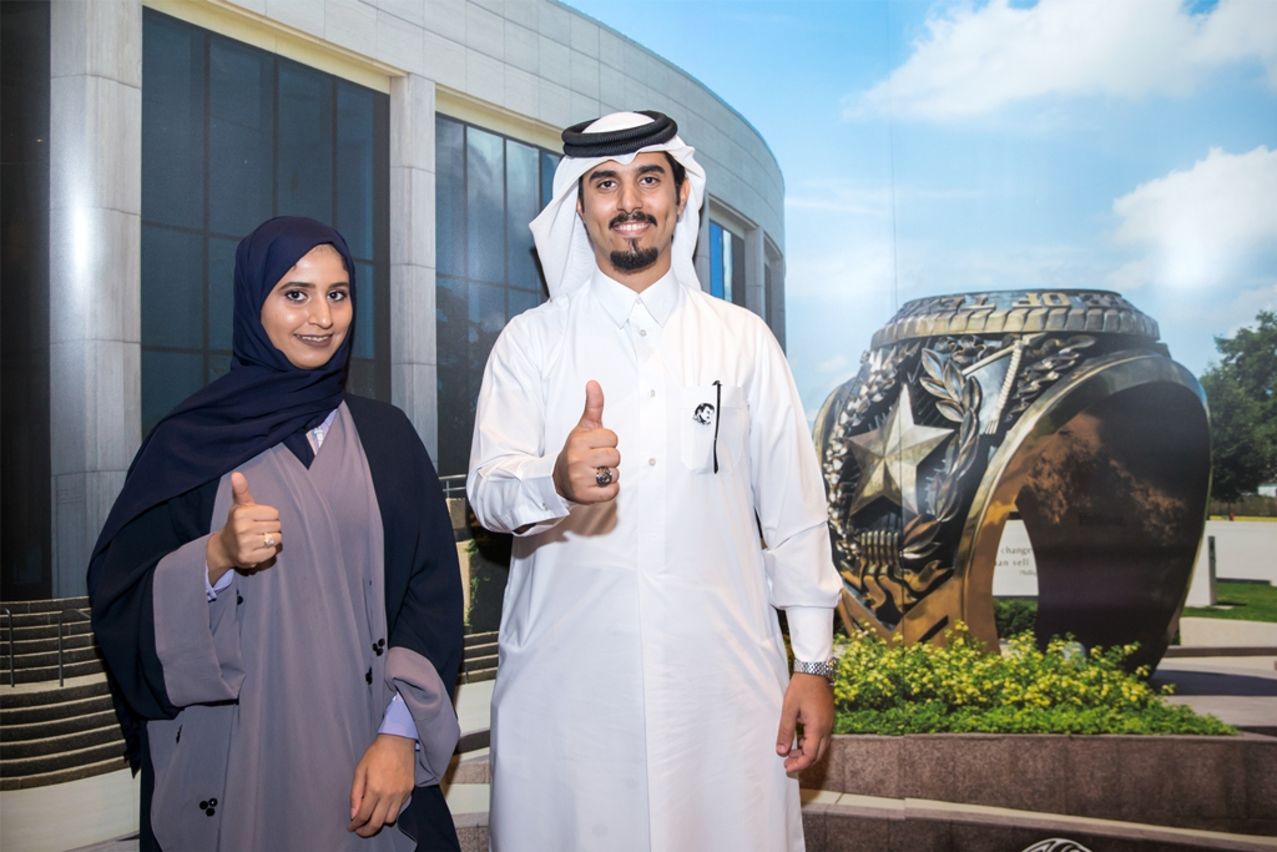 Shaikha Al-Qahtani and Abdulaziz Al-Qahtani, both electrical engineering majors, are the third and fourth Qatari students to participate in the prestigious program, thanks to funding from the Qatar National Research Fund (QNRF).
While at CERN, Shaikha worked in Geneva on the Large Hadron Collider (LHC) ATLAS detector, one of the two large general-purpose particle detectors that aim to discover new particles and find answers to several unanswered questions in the field of physics. During the program she was involved on a team working on a type of detector called resistive plate chambers and developed a software tool to monitor the chambers to detect any weak or dead chambers and locate them for repair.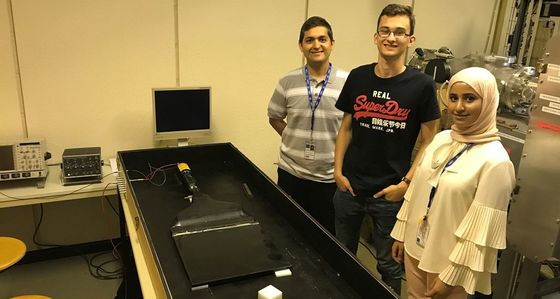 Abdulaziz worked on CERN's other large particle detector, the Compact Muon Solenoid (CMS), which is located across the border in France from the Al-Qahtanis' lodgings in Geneva. Every day, Abdulaziz rode his bicycle to and from his office, 30 minutes each way, and lost 15 kg during his eight weeks in at CERN. During his internship, Abdulaziz created a code that treats raw experiment data files so scientists can get other measurements in the CMS's cathode strip chambers exposed to long-term irradiation.
.
TAMUQ dean Dr. César O. Malavé said, "Transformative educational opportunities such as international internships provide students with real-world, hands-on experiences that enhance the value of their degrees."
"We encourage our students to seek out these opportunities, which prepare them for the workplace after they graduate and give them the skills they will need to lead Qatar's engineering future. Shaikha and Abdulaziz were given this wonderful opportunity that has previously only been afforded to two of our students, and we are proud of them for taking on this challenge."
The CERN summer program is offered to students studying physics, computing or engineering, and allows them the unique opportunity to join the day-to-day work of research teams in Geneva, Switzerland. CERN, founded in 1954, is the largest research center in the world for nuclear and high energy physics research.
To read more, please click
here
.