Qatari engineering students enrolling at Texas A&M University at Qatar posted significant improvements in their mathematics knowledge and skills through Pathways for Retention in Engineering Programs (PREP), according to examination scores at the conclusion of the program.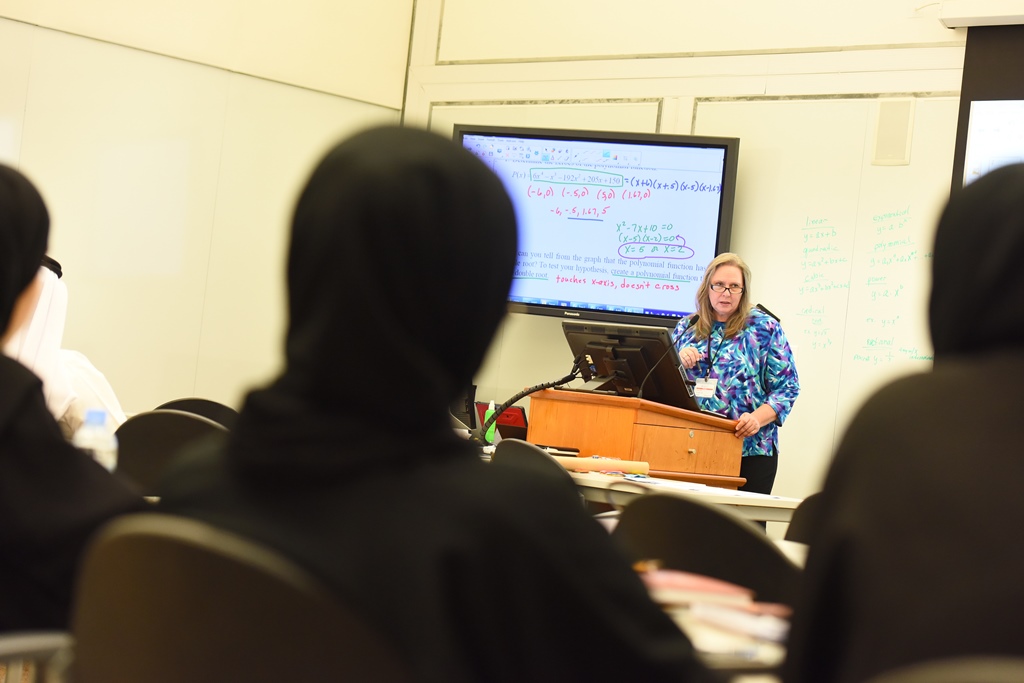 Overall, the students improved their exam scores by an average of more than 40 percent from the beginning to the end of the program, reflecting the success of the initiative.
The PREP course, which ran 31 July through 11 Aug., was taught by Dr. Sandra Nite of Aggie STEM and the Department of Mathematics at Texas A&M's main campus in College Station, Texas, USA.
PREP is part of the Dhia: Engineering Leaders initiative, a partnership between Texas A&M at Qatar and longtime collaborator, Maersk Oil Qatar, that aims to help young Qataris to choose and succeed in educational pathways in science, technology, engineering and mathematics (STEM), which are critical to the success of the Qatar National Vision 2030.
PREP was designed for incoming freshmen who sought to improve their math skills before starting university engineering studies. The program comprised intense instruction in math topics such as functions, trigonometry, linear systems and mechanics.
In addition to the math course, the students took academic success seminars designed to enhance their study skills and habits, while also introducing them to the numerous on-campus academic resources they will have at their disposal.
For the full story, please 
click here.