The writing talents of Texas A&M University at Qatar's (TAMUQ) engineering students are showcased in the 2017 issue of Best Writing, a book that demonstrates the ability and creativity of students at the branch campus.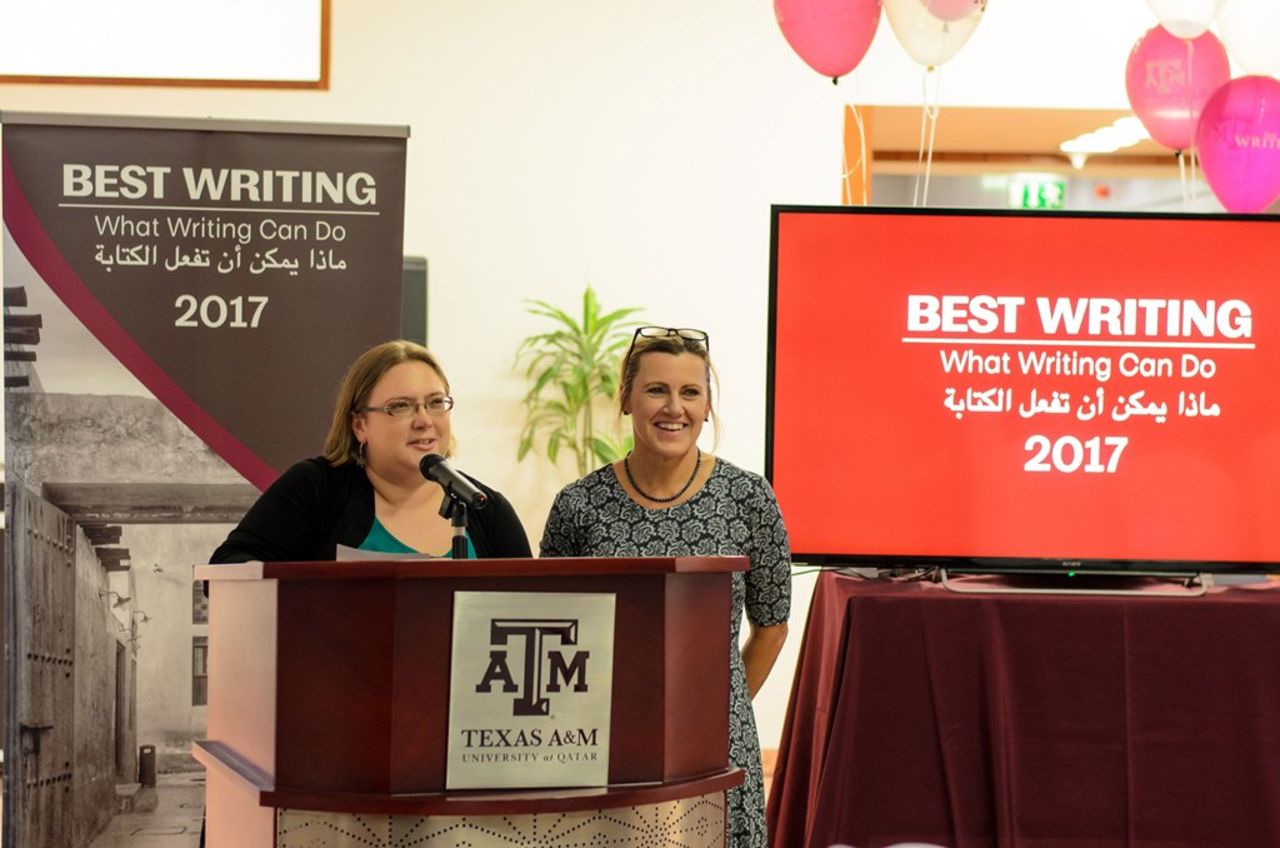 Now in its fourth edition, Best Writing features the writings of TAMUQ students in a variety of genres — from poetry, short stories and personal essays to technical papers and research reports.
The book's founder and co-editor Dr. Mysti Rudd, who first conceived of the book four years ago, said Best Writing illustrates that Aggie engineers in Qatar excel at thinking and writing creatively as well as critically.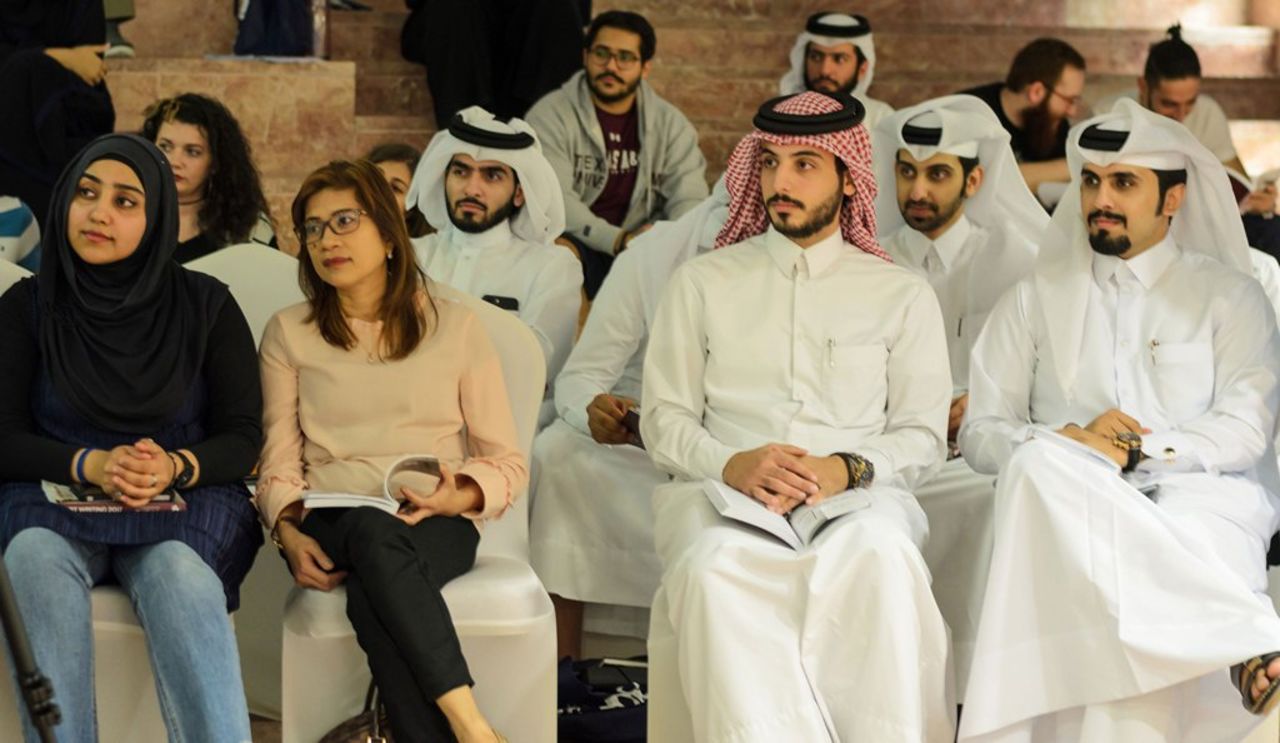 "Best Writing is a natural extension of how we teach our own classes," Rudd said. "We teach our students about the power their words can have on readers, and we ask, 'Does your writing want to be shared?' It takes courage to share their writing, but their voices and opinions matter and sharing what they write makes them feel heard."
TAMUQ dean César O. Malavé said: "We pride ourselves on creating well-rounded engineers who will lead Qatar's transformation into a modern, knowledge-based society. Best Writing celebrates the talent and creativity of our Aggie engineers who are critical and creative thinkers and writers. This book proves that there's more to engineers than just science and math: There's also creativity, innovation and passion."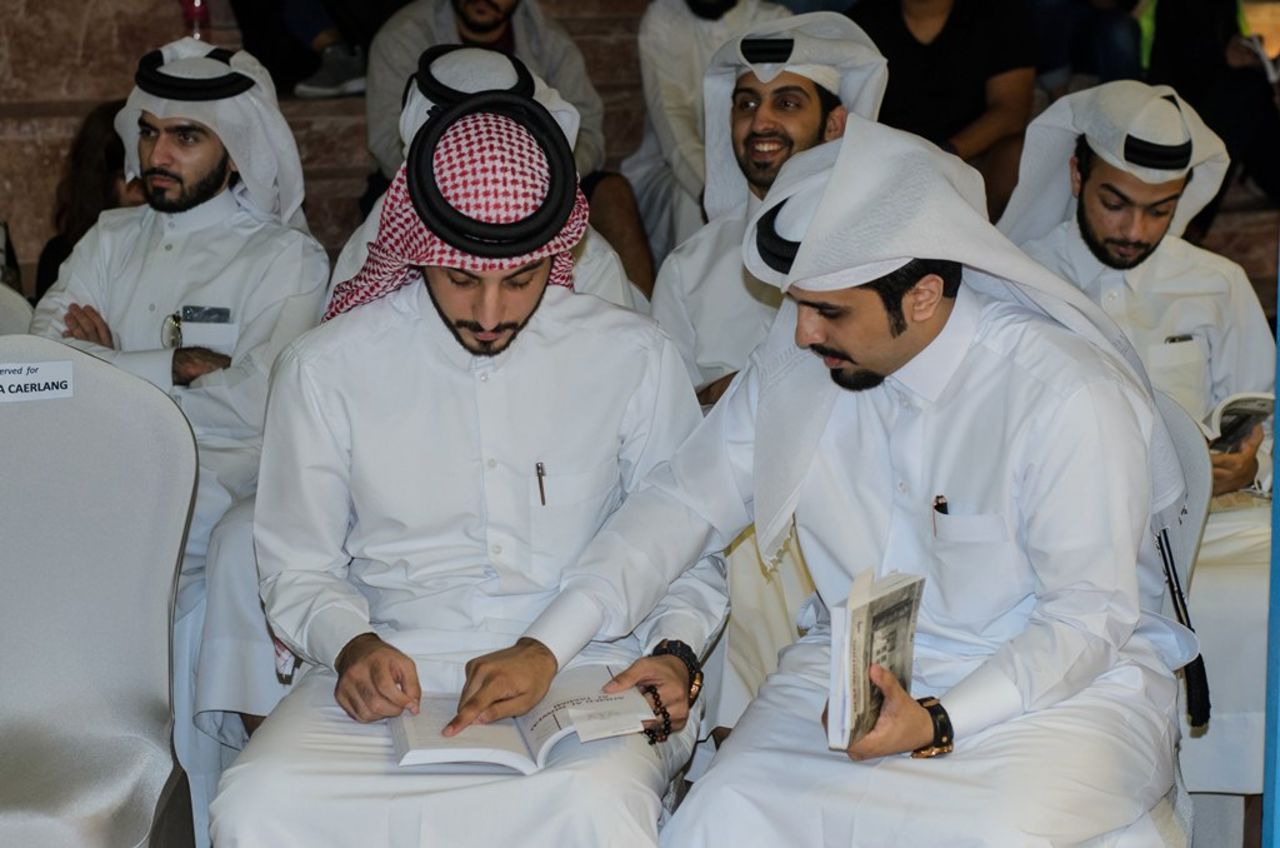 Nadim Wahbeh, who has two pieces published this year, agreed. "I feel that Best Writing allows people to share their work and get an insight from others. It also delivers a point: Anyone can write, regardless of their background or their major in university. Writing does not require much — it only requires motivation, a pen and a paper. Writing can take the writer and the reader to a different world where self-expression is its number-one motto."
This year's book features more Arabic poetry than previous editions, as well as open letters from Texas A&M faculty and staff. There are also a number of pieces on current events in this year's publication, making it "very of its time," according to co-editor Dr. Amy Hodges. "Best Writing shows that TAMUQ students take seriously their roles as both citizens and engineers."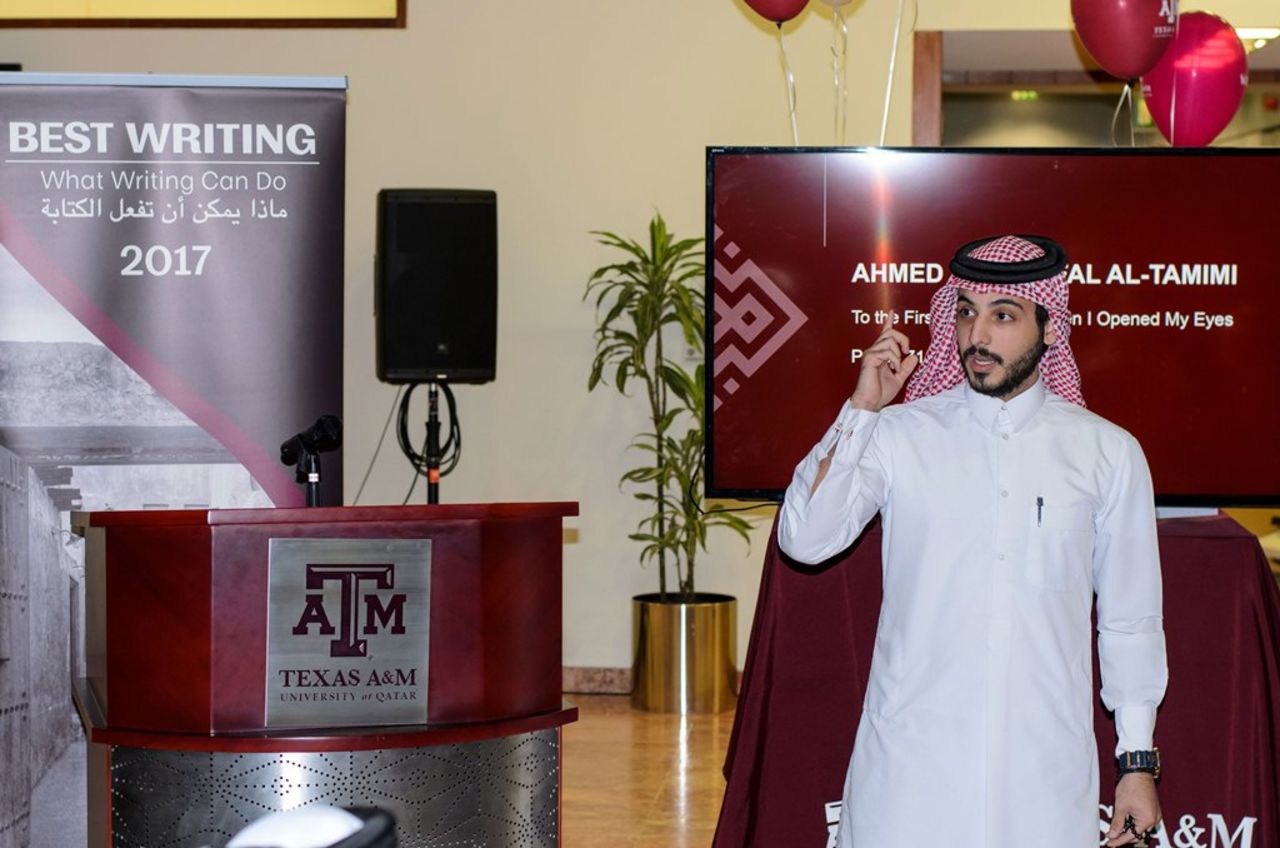 The book also features photos taken by TAMUQ students, including Fatima Al-Janahi whose photo of AlWakra Souq is featured on the book's cover.
To read more, please click
here
.