About 125 experts and practitioners in the fields of power electronics and engineering and the smart grid recently gathered in Doha for the 12th IEEE International Conference on Compatibility, Power Electronics and Power Engineering (CPE-POWERENG 2018).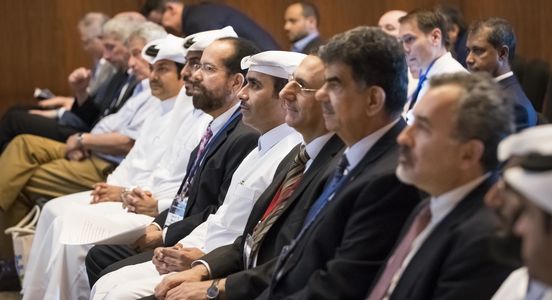 CPE-POWERENG 2018 — the flagship conference of the Institute of Electrical and Electronics Engineers (IEEE) Industrial Electronics Society — was organized by Texas A&M University at Qatar and sponsored by Qatar National Research Fund (QNRF) and OPAL-RT. His Excellency Engineer Essa bin Hilal Al-Kuwari, president of the Qatar General Electricity and Water Corporation, "KAHRAMAA," was honorary chair of the conference, which looked at the importance of power electronics and renewable energy resources integration for the world, and explored the viability of these advanced technologies.
Dr. Haitham Abu-Rub, conference chair and chair of the Electrical and Computer Engineering Program at Texas A&M at Qatar, said the conference was a great opportunity to promote Qatar and its high research and education activities.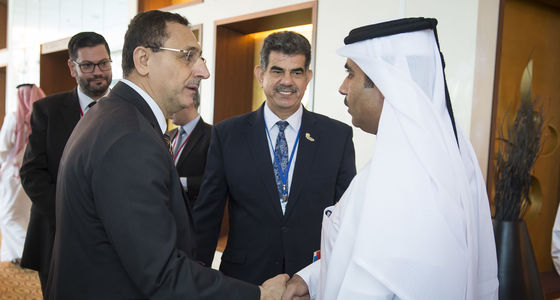 "Well-known scientists and researchers from almost 25 countries had the chance to visit Qatar and to take part in the conference rich technical, industrial and social activities," Abu-Rub said. "Attendees were engaged in discussions of ongoing and future research toward next-generation power electronics, power energy and smart grid. The event was very instrumental in drawing the attention of top world scientists to outcomes of Qatar's great research efforts. They were able to see the products of the QNRF research being conducted in the Smart Grid Center at Texas A&M University at Qatar."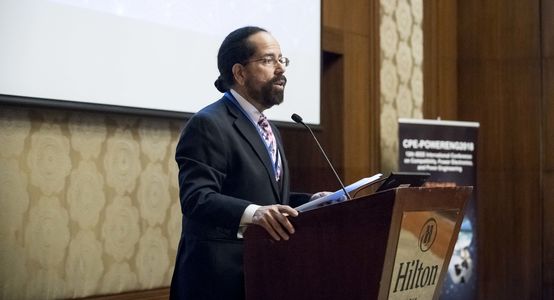 In his opening remarks Dr. Abdul Sattar Al-Taie, QNRF Executive Director, said, "Constructing a power grid that not only supports and strengthens economic growth, but also facilitates the development and deployment of renewable energy resources, represents an important technological priority. Indeed, bringing Qatar's conventional power grid into the era of smart grids is in line with the nation's strategic orientation, as such a transformation will lead to higher energy efficiency and lower carbon emissions. QNRF has played a major role in supporting complex and multidisciplinary research fields addressed by this conference, and I call upon our research community in Qatar to reap the fruits of these research projects in order to achieve the goals and objectives of QNV 2030 and transform Qatar's economy from carbon-based to knowledge-based."
The conference brought together leading scientists, researchers and stakeholders from international and national research institutions, universities and industry to exchange information on medium- to long-term research and the future challenges of power electronics, smart grid and renewable energies. Attendees engaged in discussions of ongoing and future research toward next-generation power electronics, renewable energy technologies and applications, which organizers said they hope would lead to research collaboration opportunities among participants.