Texas A&M University at Qatar recently hosted the fifth annual Liberal Arts International Conference, which held at the HBKU Student Center in Education City.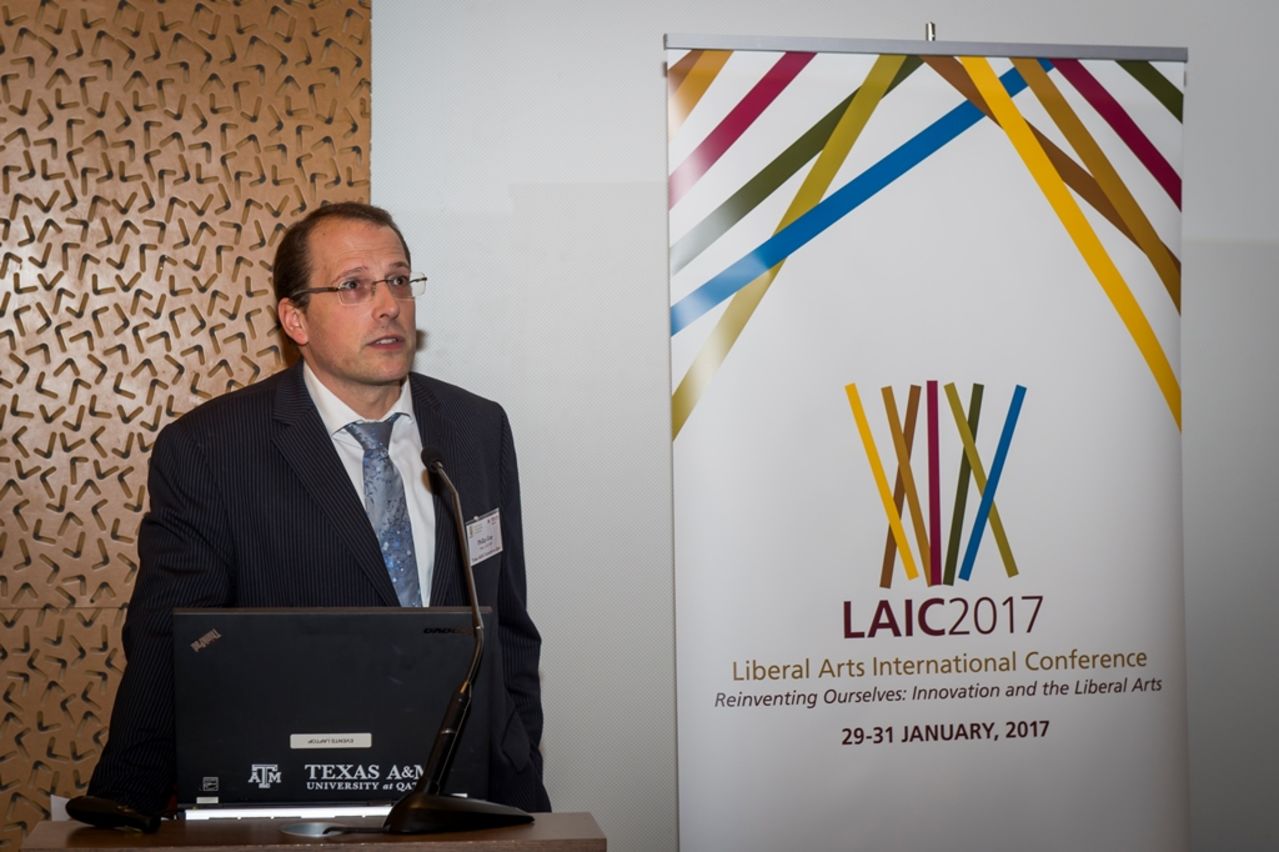 This year's conference, "Reinventing Ourselves: Innovation and the Liberal Arts," featured keynote addresses and panel sessions, and a slate of more than 55 speakers, including 13 from Qatar. Other countries represented include the U.S., UK, France, Netherlands, Russia, Poland, Croatia, Slovakia, Macedonia, Latvia, Lithuania, Brazil, Algeria, Australia, Pakistan, India and Sri Lanka.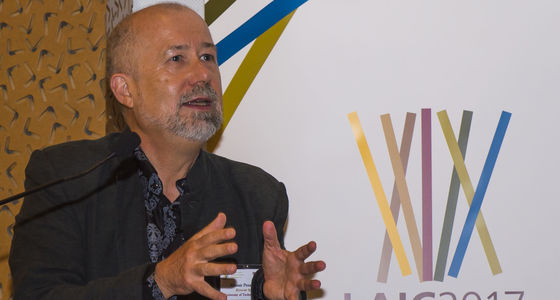 The Liberal Arts Program at Texas A&M at Qatar hosts the conference each year to explore a wide variety of regional and global topics from a multidisciplinary perspective. The event serves as a rich opportunity in Qatar for scholars in the social sciences, arts and humanities to engage with colleagues from around the world and to stimulate research and learning efforts. Collaborations from past conferences have led to several academic articles and several books.
This year's conference featured two renowned keynote speakers: Roger Griffin, professor in modern history from Oxford Brookes University (UK), who presented the paper, "Retooling the Humanities to Prevent Self-Extinction: A Liberal Arts Perspective"; and Alastair Pennycook, professor of language in education from the University of Technology Sydney (Australia), who presented "Disinvention and Reinvention: Rethinking Language and Ourselves."
Though known internationally for being leaders in engineering education, Dr. César O. Malavé, dean of Texas A&M at Qatar, said that excellence in the liberal arts — as well as engineering — helps the branch campus cultivate a new generation of engineering leaders in Qatar.
Dr. Sara Hillman co-chaired the 2017 conference, and Dr. Martinus (Mark) Van de Logt, Michael Telafici and Dr. Paul Lee comprised the organizing committee.
For the full story, please click
here
.