Texas A&M University at Qatar hosted H.E. Sheikh Faisal bin Qassim bin Faisal Al-Thani, founder and chairman of Al Faisal Holding, during a Dean's Leadership Series lecture 2 March in the branch campus' building in Education City.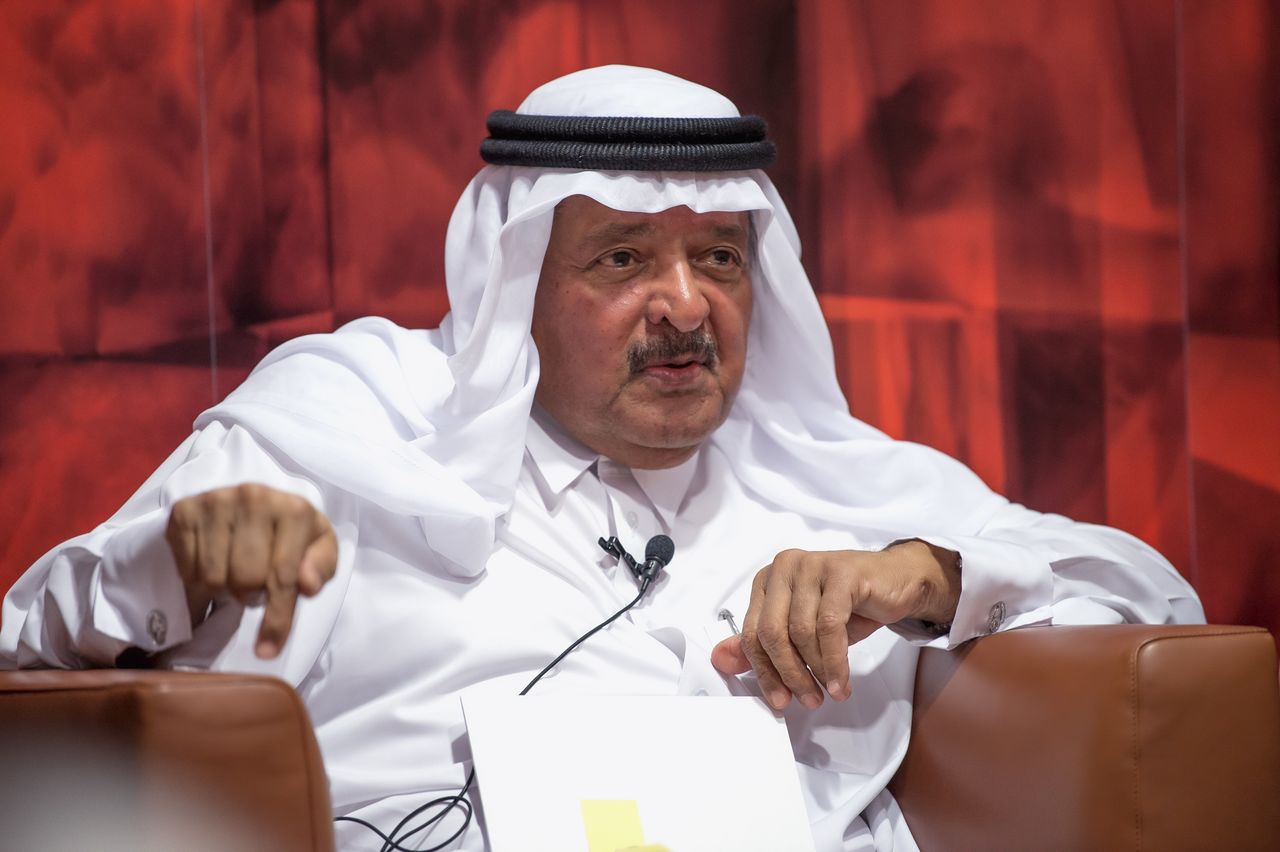 During his talk, H.E. Sheikh Faisal praised the branch campus' mission in contributing to the development goals of the State of Qatar by educating exemplary engineers. He said, "Having a degree, getting an education in Qatar is better than getting one abroad. Here, you are actively participating in the culture and building connections that will serve you in your professional life. Upon graduation, you are a step ahead to build a career and you also have the knowledge to build your country better than how you found it." His closing words of wisdom were to be content with what you have in order to build a better, sustainable future and seek out a virtuous circle of friends from whom you can benefit and grow from, and engage in lifelong learning with.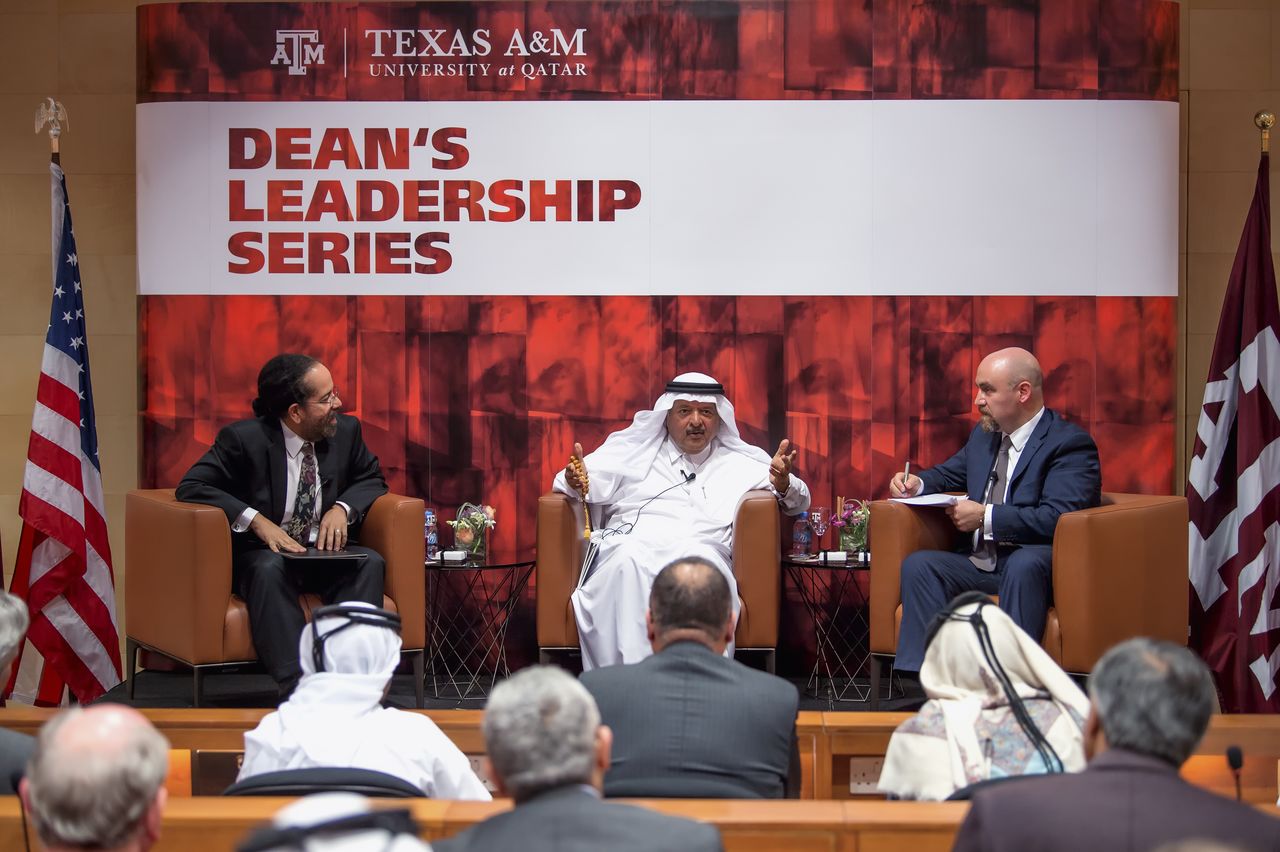 Texas A&M at Qatar dean Dr. César O. Malavé said, "Leadership is a core value instilled in every student at Texas A&M University, and His Excellence is an inspirational business and cultural leader in Qatar. We are honored to have him share his experience and wisdom with our students, who will be the next generation of engineering leaders in Qatar."
Born in Al Markhiya in 1948, H.E. Sheikh Faisal bin Qassim bin Faisal Al-Thani is one of Qatar's most successful businessmen and has played a significant role in the development of the business sector in Qatar. The story of Al Faisal Holding's growth and development reflects the same entrepreneurial vision, drive and innovative thinking that has seen the transformation of Qatar into one of the world's strongest and fastest growing economies. Originally created with modest start-up capital in 1964 as a small, local trading company, founder and chairman H.E. Sheikh Faisal has built that business over the past five decades into one of Qatar's largest privately held diversified industry groups with operations that continue to grow across local, regional and international markets.
For the full story, please click
here
.