Texas A&M University at Qatar (TAMUQ) graduated its largest class ever,  in a ceremony at Qatar National Convention Centre (QNCC), on May 4.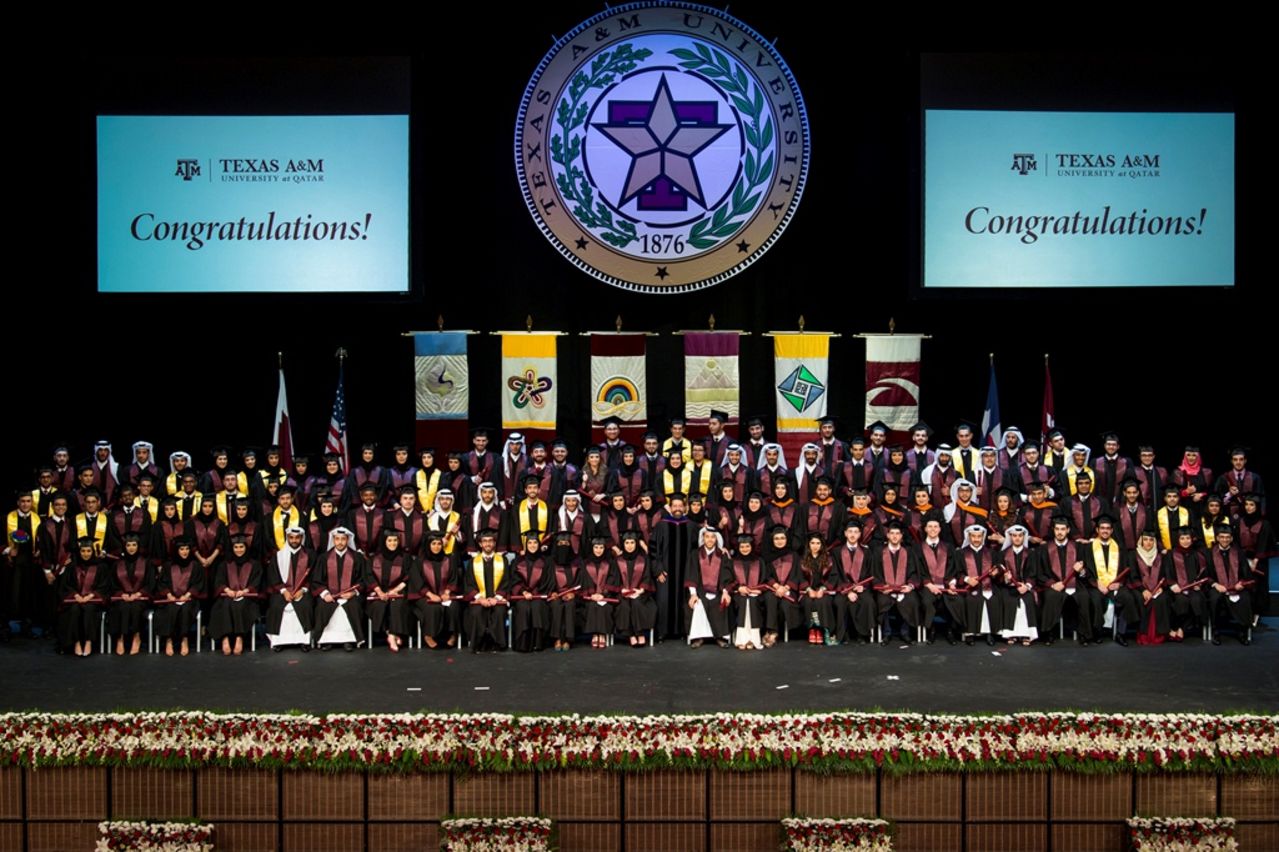 About 110 students received their bachelor's degrees in chemical engineering, electrical engineering, mechanical engineering and petroleum engineering during the branch campus' annual commencement ceremony. Of those degrees, 56 were awarded to Qatari graduates. In addition, TAMUQ awarded 14 Master of Science and Master of Engineering degrees in chemical engineering.
TAMUQ Dean, Dr. César O. Malavé, presided over the ceremony — his first since he joined the branch campus in July 2016.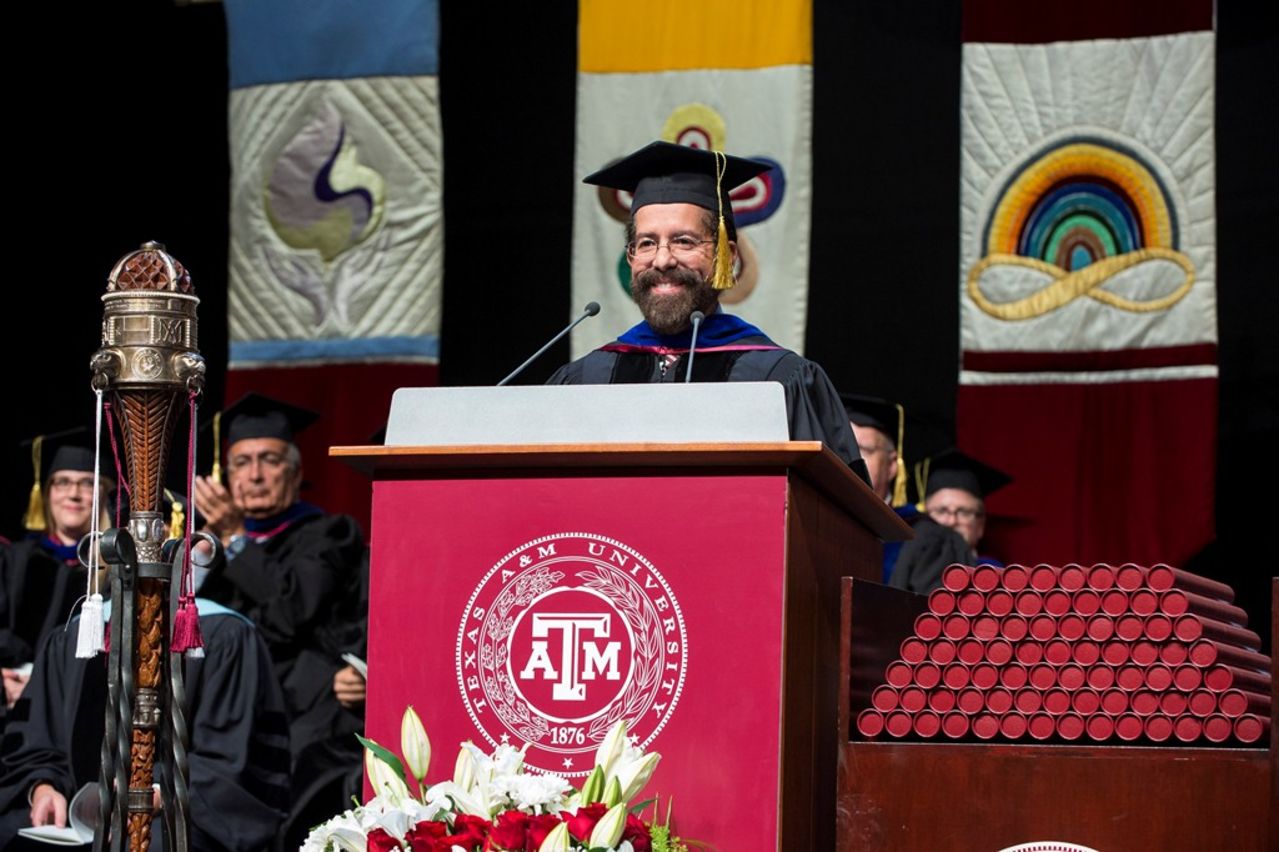 Malavé said, "It is an honor to serve as dean for Texas A&M at Qatar's 10th commencement ceremony. A dream that started with 29 students in the fall 2003 has now achieved a major milestone. All the credit goes to the faculty and staff who have dedicated their professional lives to the development of these amazing leaders. What you see today are fearless engineering leaders that will transform our world: Aggie engineers who will work hard to tackle the challenges of the 21st century and make our world a better place for all."
J. Todd Creeger, president of ConocoPhillips Qatar and a Class of 1986 graduate of Texas A&M University, was the night's guest speaker. Creeger congratulated graduates for earning a college degree, something that only seven percent of adults can claim.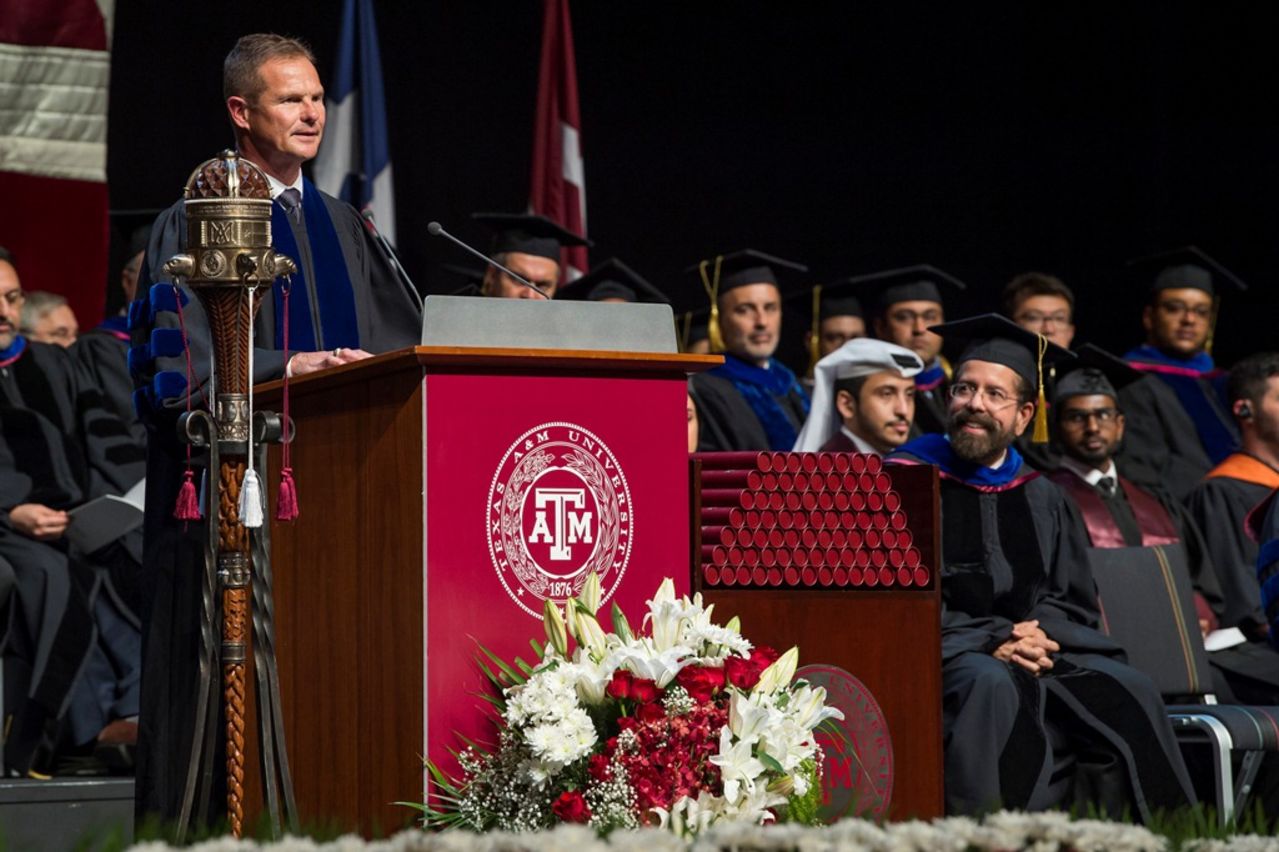 Creeger also gave graduates three pieces of advice he has learned throughout his career: to leverage their membership in the Aggie Network, to be bold and to choose to embrace each new day with a positive attitude, because life is short.
Tariq Atiyah, one of the night's recipients of a degree in mechanical engineering, was selected by the graduating seniors to give the student address, surprising his parents whom he hadn't told he had been chosen to speak.
Graduating seniors were celebrated the previous day at a special luncheon in their honor, and outstanding seniors were named by each academic program: Muhammad Zain Raza, chemical engineering; Mariam Adel Y A Al-Awadi, electrical and computer engineering; Mohamed Tarek Mohamed Hussein Mohamed, mechanical engineering; Khalid Abduljabbar A A Saifaldeen, petroleum engineering; Mashaal Essa Y Y Al-Salem, liberal arts; and Omar Abdelwahed Abdelghany Abdelwahed Ashour, science.
For the full story, please click
here
.