Dr. César O. Malavé, dean of Texas A&M University at Qatar, has received the 2017 John L. Imhoff Global Excellence Award for Industrial Engineering Education from the American Society for Engineering Education (ASEE) in recognition of his distinguished accomplishments.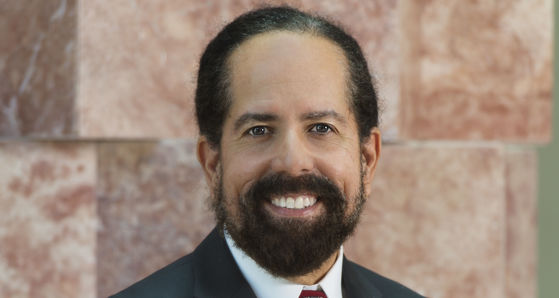 The award is presented annually to an individual who has made significant contributions to the industrial engineering discipline, who exemplifies the highest standards of the professorate in industrial engineering, and who has demonstrated global cooperation and understanding through leadership and other initiatives. Malavé was recognized at a ceremony at the society's Annual Awards Luncheon during its 124th Annual Conference and Exposition in Columbus, Ohio (USA).
"I am honored to receive this award," Malavé said. "It has been a great journey for me as an educator. I want to thank all my colleagues for their support and I especially want to thank all my students for giving me the opportunity to share my knowledge with them."
Before coming to Texas A&M at Qatar in July 2016, Malavé was professor and head of the Department of Industrial and Systems Engineering at Texas A&M University and holder of the Sugar and Mike Barnes Department Head Chair. Under his leadership the department recruited a number of new faculty at both the junior and senior levels, developed a new advanced manufacturing initiative, and launched major initiatives to revamp the undergraduate curriculum and graduate program. His major career accomplishments are in the areas of manufacturing systems analysis; engineering education innovation, and diversity development for engineering faculty and undergraduate student programs. He has been the principal investigator or co-principal investigator of more than $35 million in sponsored research and academic projects.
To read more, click
here