Hundreds of high school students had the chance to discover the diverse range of innovative programs on offer across Education City on Wednesday, 17 February, at the first Schools Day organized by Hamad bin Khalifa University (HBKU).
Educational leaders and current students took to the stage to explain how studying at Education City's university campuses offers a unique opportunity to gain the knowledge and skills necessary to become Qatar's future leaders.The key purpose of the event was to encourage talented young Qataris to apply to their programs. More than 500 female students from independent schools across the country visited the HBKU Student Center to take part in the event. 
Fawzia Abdulaziz Al-Khater, Director of the Education Institute of the Ministry of Education and Higher Education, was the special guest speaker at the event. Al Khater used her speech to emphasize that students do not need to leave Qatar to enjoy a world-class education. She explained: "I strongly and sincerely encourage you to consider enrolling in serious scientific programs that support the building of a knowledge-based economy, in disciplines such as information technology and computer science and engineering, given their modern-day applications in all aspects of our daily lives."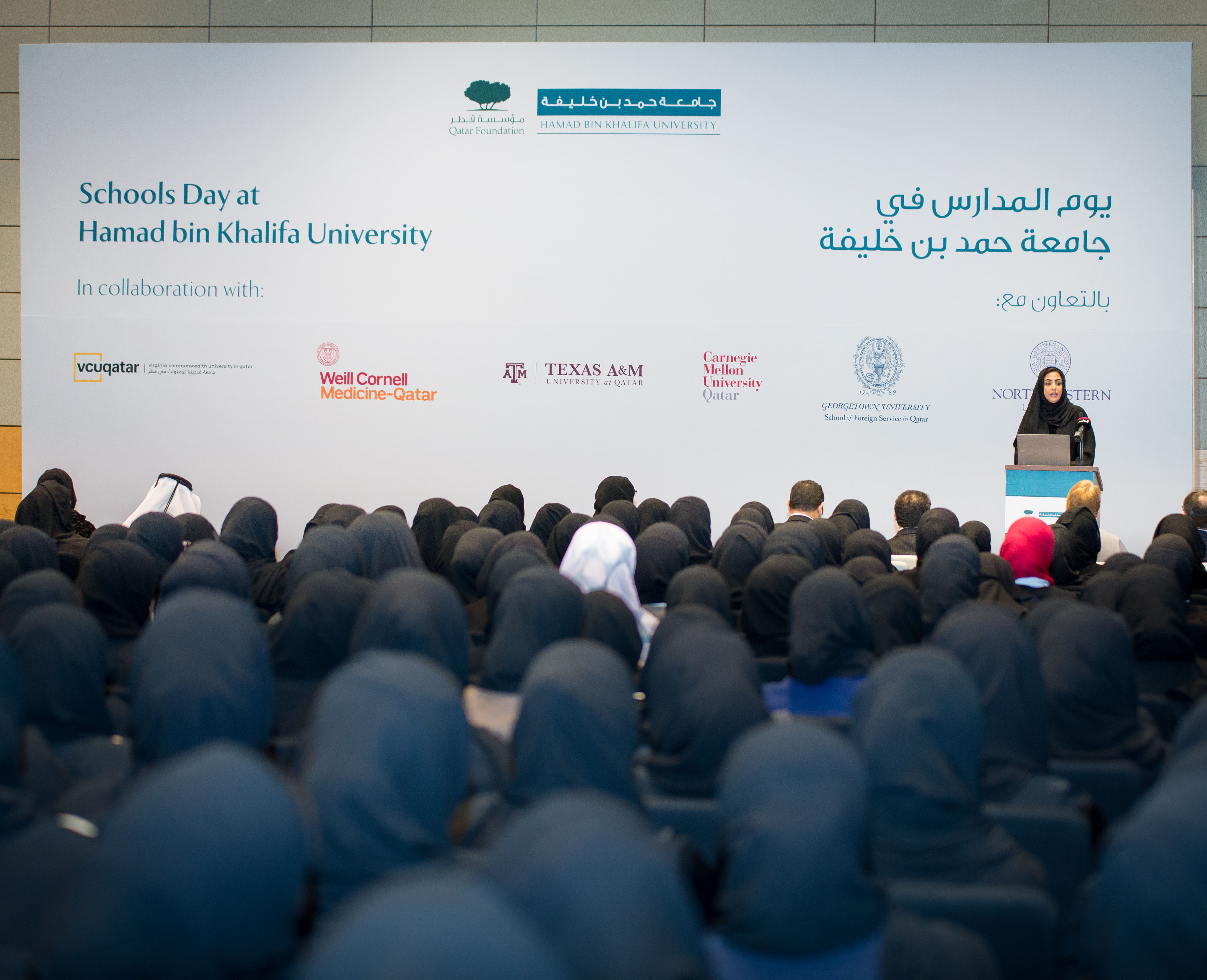 To conclude the event, students who are currently enrolled in a variety of undergraduate programs in Education City shared their experiences as students and explained what motivated them to continue on their chosen academic path. They also outlined what they believed to be some of the important factors to consider when determining which subject to study at university.
For the full story, please
click here.