A research project demonstrating how bacteria found in Qatar's sand can be used to purify water won the Best Project award at the 10th annual Meeting of the Minds undergraduate research symposium organized by Carnegie Mellon University in Qatar (CMU-Q).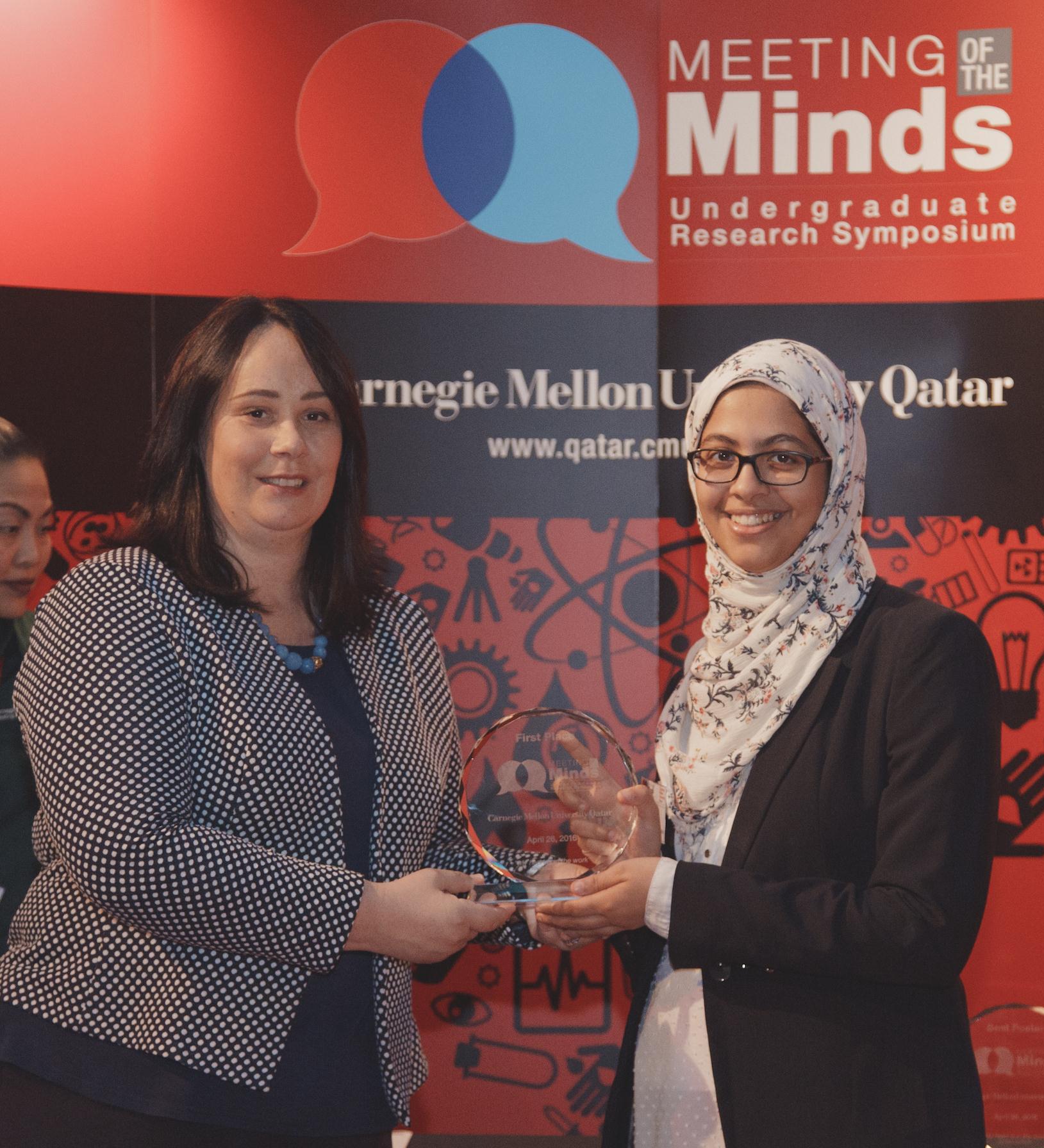 The research study titled, "Characterizing a Novel Bacillus-like Phage from Qatar's Sand" was conducted by biological sciences student, Aya Abd Elaal, under the mentorship of Annette Vincent, Assistant Teaching Professor, Biology at CMU-Q.The study explores using bacteriophages extracted from Qatar's sand to disinfect water.
Second prize was awarded to "Wireless Eruptions – Reprogramming Wireless Sensor Networks: Challenges and Approaches" by computer science student, Aliaa Essameldin. "Role of DNAJB3/HSP-40 in Maintaining Metabolic Homeostasis" by biological sciences student Bushra Memon was awarded third place.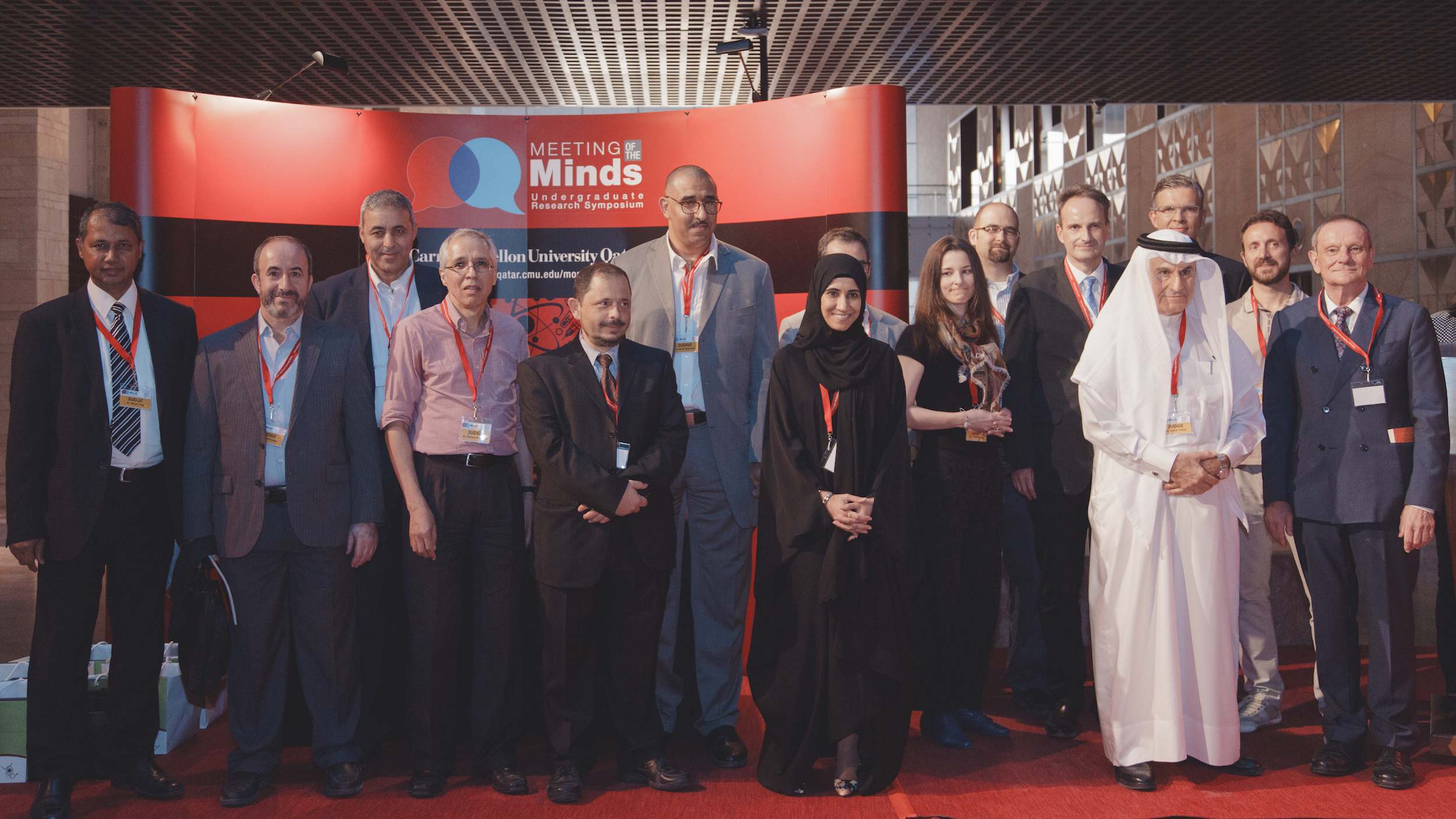 The award for Best Poster went to "CheckMyStack Vulnerability Detection Tool for the Qatari Web" by computer science students Aseel Ghazal and Daanish Ali Khan, under the mentorship of Thierry Sans, assistant teaching professor of computer science.
Additionally, the Ministry of Development Planning and Statistics recognized five projects for special awards. QNRF recognized one project and one poster for a special award.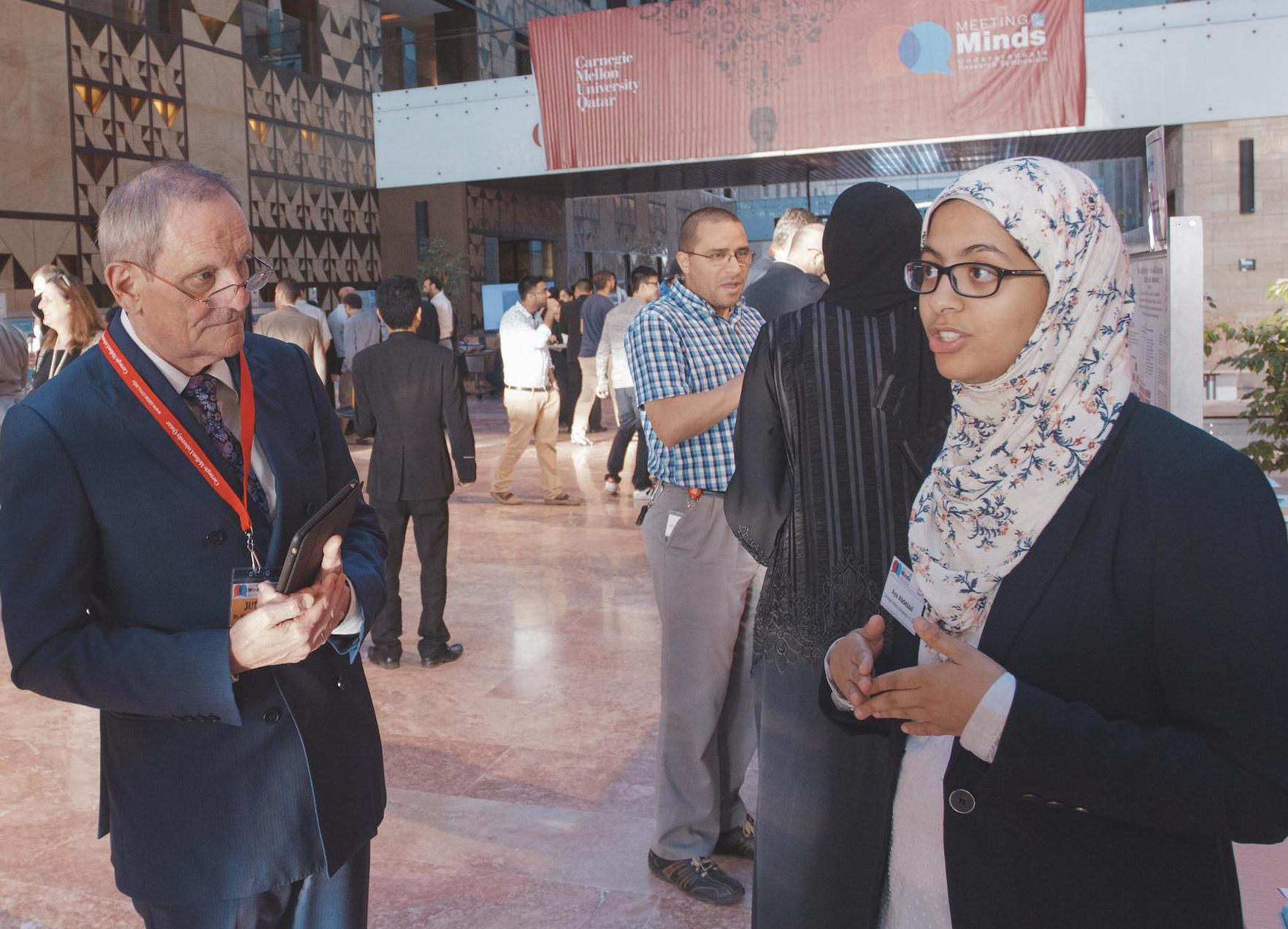 Meeting of the Minds originated on the Carnegie Mellon University main campus in Pittsburgh, USA, which hosted the first annual undergraduate research symposium in 1995.
For the full story, please
click here
.