Some 350 high school students from 13 countries gathered at the Qatar National Convention Center this week to engage in mock international negotiations. They were there to take part in the 12th annual Georgetown University in Qatar Model United Nations (MUN), the longest-running international MUN conference in the country.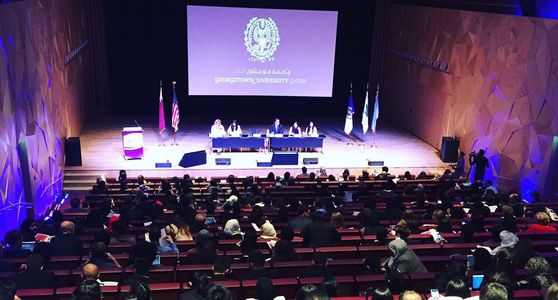 The event brought together young delegates from 28 local and 14 international schools to take on diplomatic roles in a simulated version of real life United Nations negotiations. Under this year's theme, 'Fostering development: Complexities of intervention in a globalized world', participants represented their assigned countries in complex discussions to reach consensus on key global issues.
While the topics discussed can result in heated debates between parties with opposing views and beliefs, the conference encourages participants to engage in debates respectfully to enhance their inter-cultural understanding. The delegates this year hailed from a diverse range of countries, including South Africa, China, Greece, Jordan, Saudi Arabia, Myanmar, Ethiopia, Bosnia, Oman, Turkey, and the U.S.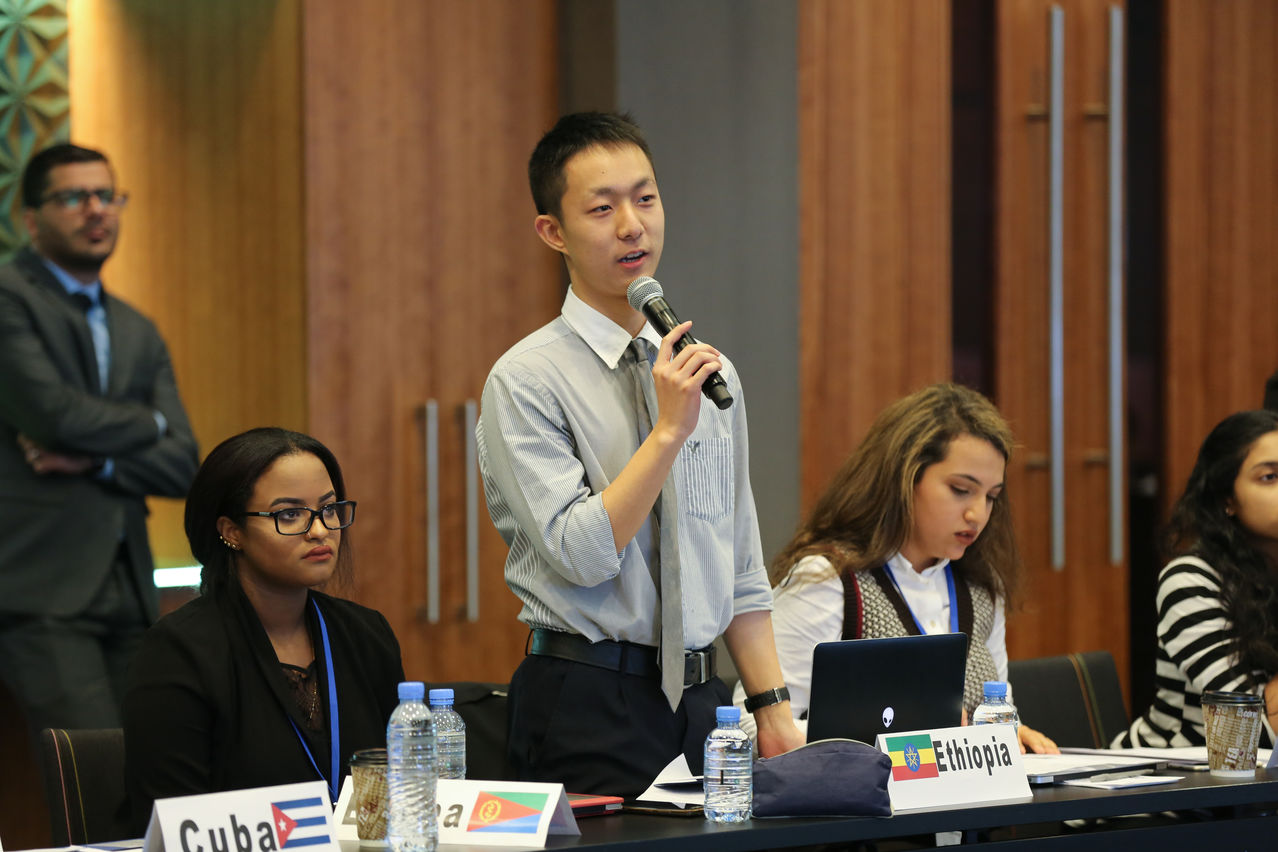 "We believe in dialogue. We believe in cross-cultural communication," said Associate Dean of Student Affairs, Dr. Brendan Hill, to delegates at the opening ceremony. "When I look out at an event like this, I see hope."
This year's event featured a keynote speech by GU-Q alumni and CEO of Teach for Qatar, Nasser Yousef Al Jaber (SFS '10), which opened the conference. After taking an honor pledge, student delegates began three days of intense negotiations. The subjects under discussion were devised by the student-run MUN board, which comprises experienced GU-Q students who have been involved in previous MUN events. Topics this year included chemical weapons, the status of refugees and asylum seekers, international peace talks, and the containment and treatment of global epidemics.
For the full story, please click
here
.