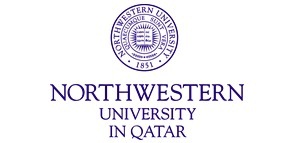 Students at Northwestern University in Qatar recently returned from the university's first Global Media Experience (GME), in which they visited powerful centers of media activity such as the
New York Times
, Dubai's Media City and the United Nations briefing room to gain a unique, first-hand look at top tier international media operations.
Twelve students explored the extremely different media hubs of Dubai and New York, visiting traditional media powerhouses such as NBC, the live-event and content producers Madison Square Garden Company and new media organizations like the bilingual Arabic/English
womensenews.org
, developing a truly global context for their media studies.
Their meetings also included an insider's look at entrepreneurship and the business behind media at a working breakfast with KMH Group – a company that works with young media enterprises to develop business model and financial strategies.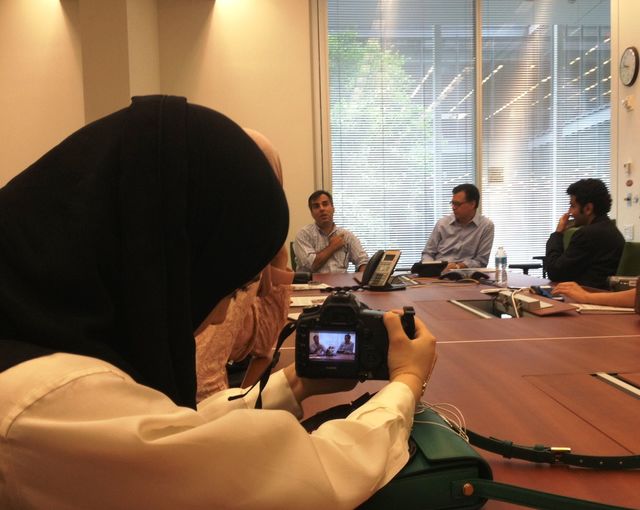 During visits to the wide spectrum of media organizations, students studied various approaches to the news-gathering and content development process, including a rare opportunity to attend a page one editorial meeting at the
New York Times
.
The visits resulted in short collaborative films that aimed to capture key moments and lessons learned on the trip. In one film, students Rawan Al-Thabatah, Hazar Eskandar and Malak Monir asked a leading editorial figure at the
NYT
how top media organizations in New York portray conflicts in the Middle East to the rest of the world.
"By our very nature we tend to look at what's going wrong as opposed to what's going right, and that includes [stories about] our own countries," Larry Ingrassia, the
New York Times
assistant managing editor for new initiatives, told the student filmmakers. "Other publications tend to be more simplistic."
Ingrassia also spoke about the different ways New York outlets are reaching their audiences. "We are platform agnostic; we don't care how you get your news, we want to be a source of news for you. Increasingly people are getting news on mobile apps. We are developing a lower price app called Need to Know that shows the top ten-15 stories in the
NYT
every day."
In contrast to the relative chaos of New York, the students met with key figures at Dubai Media City to discuss the benefits of a centrally-planned and subsidized media "free zone," and considered the career prospects at one of the region's largest media hubs. In a visit to Dubai Studio City, they observed another unique operation to the region: an organization that censors and edits content for a Saudi Arabian outlet.
To read the full article on Northwestern 's website, please
click here
.