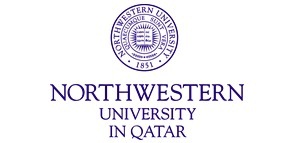 Northwestern University in Qatar (NU-Q) students and Evanston have launched a collaborative e-book, Feeding Qatar, investigating the challenges Qatar faces in ensuring food and water security for the country.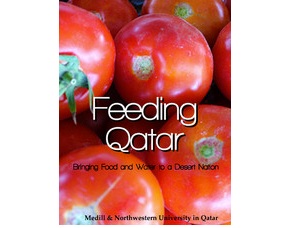 The five-chapter e-book is now available online at the iTunes store and explores how Qatar, which currently imports over 90 percent of its food, can become more self-sufficient and sustainable in sourcing food supplies for its growing population.
The e-book also tackles water scarcity in its chapters, which are further augmented by audio, video and photo slide shows.
According to the report, water-intensive projects such as large-scale construction make Qatar among the largest consumers of water on the planet. Yet, without desalinization, Qatar possesses a fresh water supply that would last only 48 hours.
Eight graduate students from the Medill School in Evanston traveled to Doha to work with five NU-Q journalism students on the report. Four groups of combined Doha and Evanston students dispersed to locations across Qatar to research and build their reports.
Three of the four groups focused on the production and consumption of tomatoes because of its dependence on large amounts of water and its importance to local cuisine.
NU-Q assistant professor Andrew Mills—who led the project with Richard Roth, senior associate dean in Qatar, and professors Bill Handy and Craig Duff at the Evanston campus—noted that the project in Qatar has served as an effective stepping stone for US students to understand the Middle East better. He said, "There are challenges out there in the world that they wouldn't have thought of when reporting in Chicago or in DC."
To read the full article on Northwestern's website, please click here.