In a dramatic elimination episode of
MBC 4
's
Stars of Science
Omar Hamid of Egypt and Fawzy Othman of Tunisia delivered a spirited defense of their prototypes to prevail over their competitors.

The pair edged out Abdullah Aldossary of Saudi Arabia and Hussam Al Hinnawi of Palestine in an episode that featured Season 7's most diverse set of inventions yet.
With full hearts and frayed nerves, the candidates took turns presenting their prototypes to the expert jury in yesterday's engineering episode.First, Fawzy explained to the jury how his Robotic Goalie Trainer could revolutionize goalkeepers' practice sessions by automatically shooting footballs as part of a customized program.Omar unveiled a re-engineered, compact Prayer Chair designed to offer assistive sitting and standing to worshippers in a mosque with physical disabilities.
Next, Hussam demonstrated how his Automatic Stair Climber Machine uses robotic, tank-style treads for users to ascend stairs without effort at the press of a button. Rounding out the group, Abdullah debuted his Airport Smart Chair, a lounger with many automated features, including an alarm that notifies travelers when their plane begins boarding, even if they are sleeping.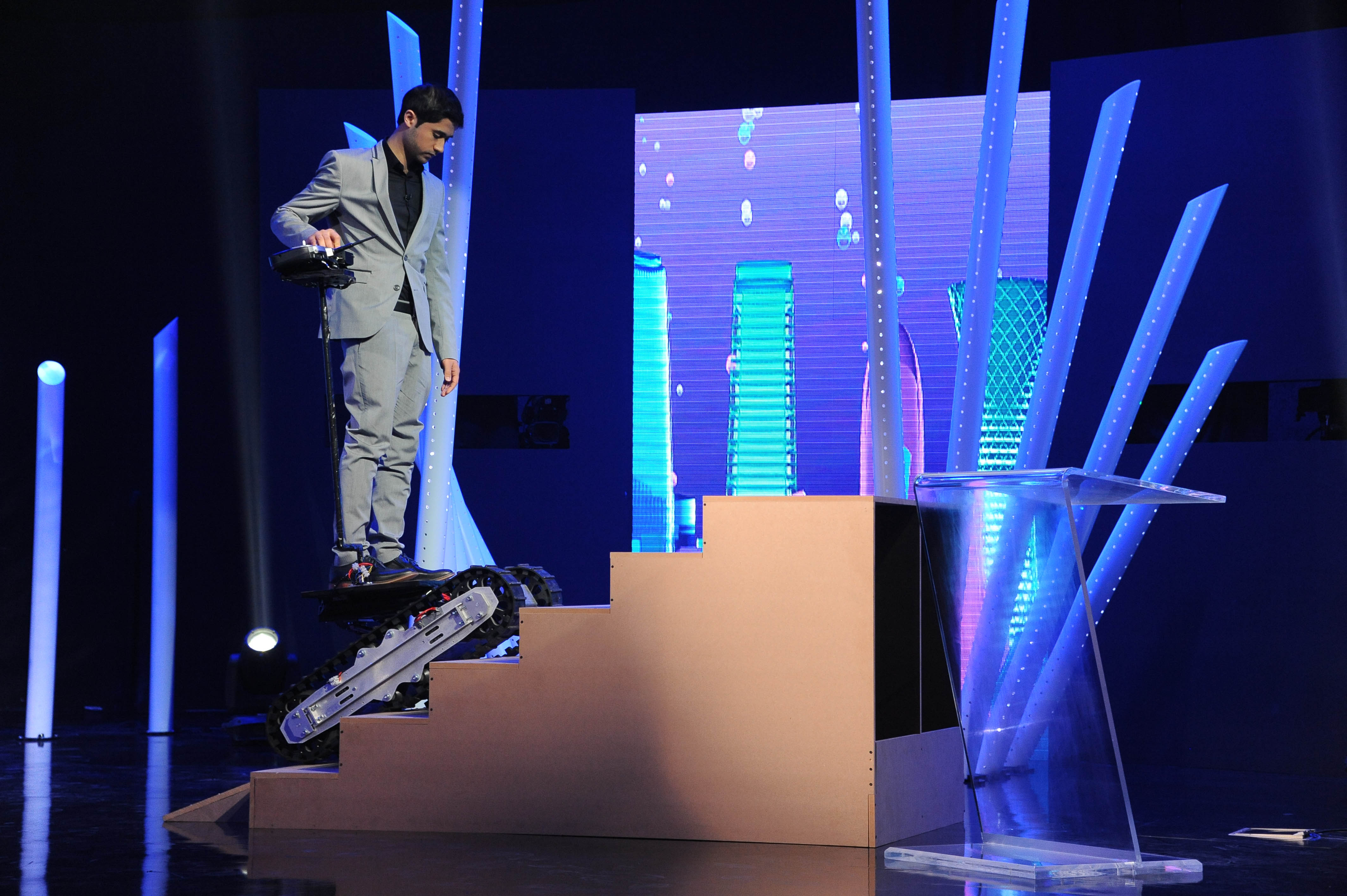 The jury scored the young innovators based on prototype performance (50 percent), product outlook (30 percent) and the resourcefulness and leadership exhibited by the candidate (20 percent).
Omar outscored everyone by a large margin, earning 69 points, while Fawzy came in second with 52.3 points.Abdullah and Hussam placed third and fourth, respectively, and were eliminated from the competition.
The next
Stars of Science
episode, to be shown on
MBC4
Friday, 6 November at 7PM KSA/ 4PM GMT, will see three candidates face the jury in the design stage. One of them will be eliminated.The four finalists who survive the design stage will earn a share of the $600,000 prize, with the winner determined in a special live final episode.
For the full story, please
click here.