The number one Arabic reality TV show driving interest in science and innovation among Arab youth returns this Saturday for a ninth season. The Qatar Foundation (QF) science initiative goes to the limit to find, mentor, and enable the finest young innovators in the Arab region today. And an all-new jury line up and special appearances by popular alumni will keep viewers on the edge of their seats.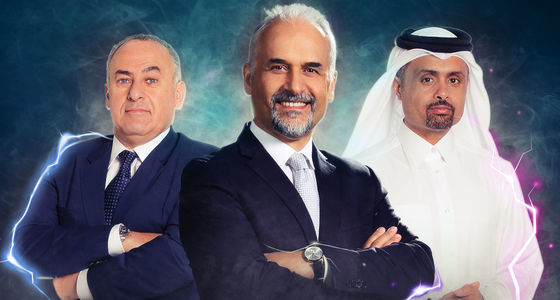 Stars of Science sees ambitious candidates develop innovations that will help improve lives and benefit communities. Dreamers and doers will compete to make their mark on the world through science and innovation, but their adventure lasts only if they impress the jury and convince their audiences. It's a competition of brain over brawn, resilience over strength, with only one candidate crowned the Arab world's top innovator at the end of a grueling 10-week season.
Success on Stars of Science does not come easy. Thousands of hopefuls come out swinging for a spot on the show, and the extraordinary opportunity is not just sought by the geeky. The show has seen them all - the adventurers, the philosophers, and the money-makers. They do have one thing in common though: a passion for problem-solving that's larger than life. Four finalists will survive elimination rounds for a share of a cash prize of USD 600,000, ranked by jury and public online votes in the final week of airing.
Throughout the season, Stars of Science innovators must satisfy a three-headed jury to avoid elimination. The formidable Professor Fouad Mrad returns, as does his partner-in-crime, the shrewd Professor Adbelhamid El-Zoheiry. The new addition of cool-as-ice visionary Dr. Khalid M. Al-Ali promises to bring a laser sharp focus to the group.
Stars of Science features 10 fast-paced episodes that challenge all innovators to outperform their fellow competitors. Episodes are grouped into four rounds: casting, prototyping, customer validation, and the finale. The winner, determined by a combination of jury and public online voting, receives USD $300,000 in funding for their groundbreaking idea, while finalists in second, third, and fourth places will be awarded USD $150,000, USD $100,000, and USD $50,000, respectively.
The show will be aired on different TV channels across the region. For a full broadcast guide, please visit
www.starsofscience.com
To read more, please click
here
.