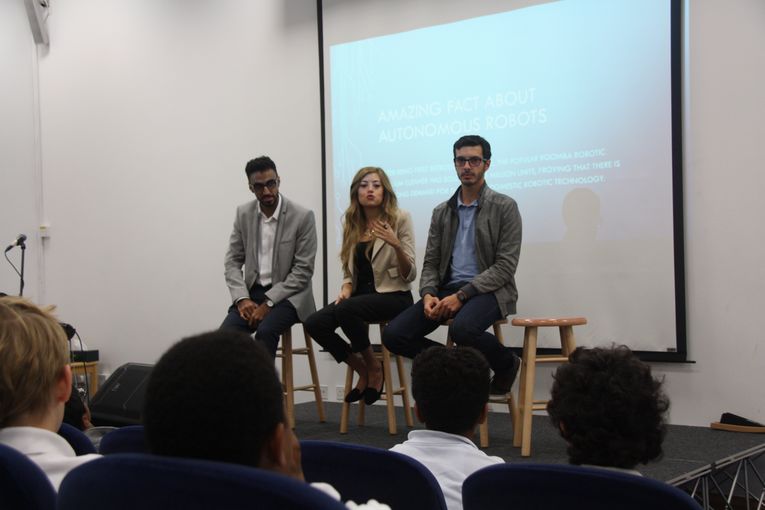 The season 6 finalists of Stars of Science – the Arab world's first and foremost 'edutainment' reality television program – visited Qatar Academy to talk about their inventions and share ideas with the Primary School pupils.
The visit was specifically relevant for grade 5 students, who are now beginning to work on their Primary Years Programme Exhibition, a collaborative inquiry-based group project that aims to explore and provide solutions to real life issues and problems. For instance, Haya Kano from 5B believes that meeting the inventors would help her "get ideas for projects that can help the environment>" Similarly, Noor Al Sulaiteen of 5A thinks that the television program helps viewers realize that "if you need something and you don't have it, you can invent or create it yourself."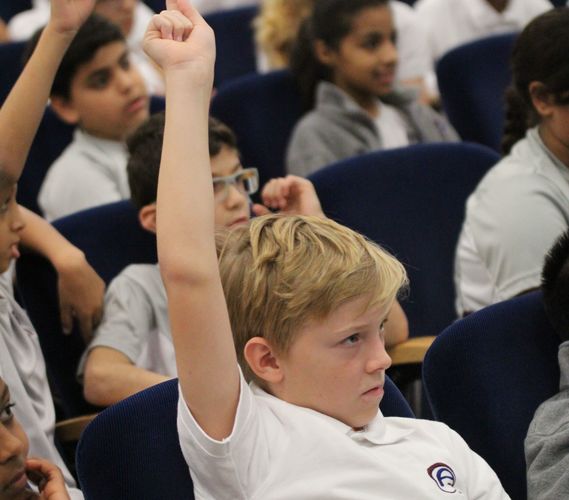 Like the QA students, contestants Mohamad Al-Housani, Rania Bou Jaoudeh, Sultan Alsubhi and Thieab Al Dossary are young and driven individuals who used their imaginations and enquiring minds as catalysts for their inventions.
For the full story, please
click here
.