The World Innovation Summit for Education (WISE), a leading international initiative for innovation and collaboration in education, has named six winning projects of the 2017 WISE Awards, designed to recognize and promote innovative education initiatives around the world.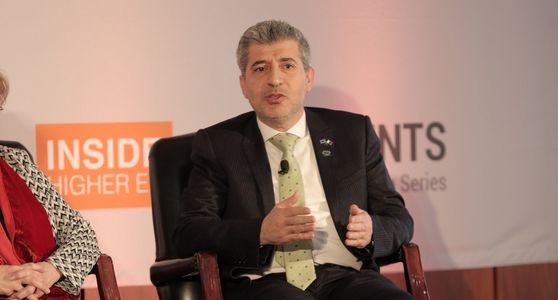 The 2017 WISE Awards winners:
42 (France/U.S.) – A free computer programming training program open to anyone between the ages of 18-30, whether they possess an academic degree or not. The program focuses on peer-to-peer learning and learning through group projects.
Lights to Learn (Spain/Latin America) – A program led by the Organization of Ibero-American States for Education, Science and Culture to provide electricity and support quality education and community development in rural and marginalized regions of Latin America. It does so through the installation of photovoltaic systems, internet, IT equipment, teacher training, and community development.
PhET Interactive Simulations (U.S./global) – An engaging education solution that promotes science and math literacy through interactive simulations. It is founded by Nobel Laureate Carl Wieman and housed at University of Colorado Boulder.
The Learner Guide Program (Tanzania/U.K.) – A mentorship program led by Camfed Tanzania to support education and employment opportunities for young women in rural areas.
The Speed School project (U.S./global) – An intensive, child-centered program run by the Luminos Fund to enable out-of-school children to catch up to their grade level at government schools.
Ubongo Edutainment (Tanzania) – A Dar-es-Salaam-based initiative that provides fun learning to millions of children in Africa through animated educational content across multiple platforms including TV, SMS, and smart phones.
The winners were selected from a group of 15 finalists by a panel of expert judges.
To be selected, the winning projects were required to show success and innovation, demonstrating a transformative impact on individuals, communities, and society. They must be financially stable, have a clear development plan, and be scalable and replicable. The judging process, as well as on-site due diligence, was overseen by independent education consultants from Parthenon-EY.
The six WISE Awards winning projects, as well as the runners-up, will be celebrated at the eighth World Innovation Summit for Education, to be held from November 14-16, 2017, in Doha, Qatar. The application process for the 2018 WISE Awards will be launched at this time.
In addition to publicity and networking opportunities, each winning project receives $20,000 (USD).
For further information, visit
www.wise-qatar.org/wise-awards
To read more, please click
here
.