Representatives from Siemens Qatar met with students of Qatar Foundation's (QF's) partner universities today to discuss course-funding opportunities at the first QF Scholarship Day.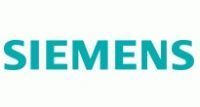 Students attending the event at QF Headquarters learned about the donor awards made available through the Siemens Scholarship Program for select programs at QF partner universities in Education City.
Sheikh Salman Bin Hassan Al-Thani, Chief Financial Officer, Qatar Foundation, said: "We are delighted to host Siemens Qatar at our inaugural Scholarship Day. By working with Siemens through their innovative scholarship program, we are striving to advance the skills, tools, and experience of the entire student body in Education City. These young people are our future, and are instrumental in the continued development of Qatar."
The scholarships, which are awarded to students on an individual basis, go towards covering tuition fees, and, in some cases, to help fund internships during study breaks, as well as organizing future employment opportunities with the company.
"At Qatar Foundation we continuously strive to offer forward-thinking education opportunities to all our students, faculty, and researchers. By facilitating co-operative initiatives with leading private sector companies, we are not only working to develop the local workforce through producing highly-skilled individuals, but we're also actively investing in the leaders of tomorrow," said Sheikh Salman.
Adrian Wood, Chief Executive Officer, Siemens Qatar, said: "Globally, Siemens is one of the largest and most innovative providers of professional education. We believe in creating opportunities for social and economic development in the countries we operate in, and the Siemens Scholarship Program is one example of this.
"Qatar Foundation is host to some of the world's leading educational institutions and the quality of graduates they produce is very attractive to us as an employer. We currently employ 10 Qatar Foundation alumni at Siemens Qatar and our aim is to continue this partnership with Qatar Foundation to support the country's social and economic diversification goals."
Students from several programs, including Texas A&M University at Qatar's electrical engineering and mechanical engineering courses, and Carnegie Mellon University in Qatar's business administration, computer science, and information technology courses, discussed potential scholarship options with Siemens officials, senior management at QF finance, and the Student Financial Services team at QF.
The selection process of candidates for the Siemens Scholarship Program is based on individual talent and the personal needs of prospective students who are interviewed once they have been chosen from a shortlist.