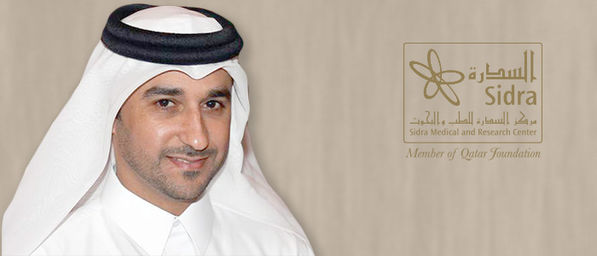 As part of the ongoing effort to streamline operations ahead of Sidra Medical and Research Center opening in the first quarter of 2015, Abdulrazaq Al Kuwari, who has most recently been leading the Business Development Office at Sidra, will become the Acting Chief Operating Officer.
Reporting directly to Sidra's Chief Executive Officer, Dr William Owen, Mr Al Kuwari will be responsible for planning, implementing, evaluating, and continuously improving the operational functions at Sidra.
He will have direct responsibility and accountability for the management of Support Services, Facilities, Food and Nutrition, Office of Activation Management, Patient Experience, Communications and Supply Chain, including Procurement.
Mr Al Kuwari will also facilitate recruitment for departments under his responsibility. He will retain his oversight of the Business Development Office.
Mr Al Kuwari has been at Sidra since 2008 and has varied experience in financial matters, executive management and economics in both the private and government sectors.
He received dual undergraduate degrees in finance and business management, with minors in economics and governmental affairs from Eastern Washington University and holds an MBA from the University of Miami with a specialization in health sector management and policy.
Prior to Sidra, Mr Al Kuwari worked with RAND-Qatar Policy Institute.
To read the full article on Sidra's website, please
click here
.