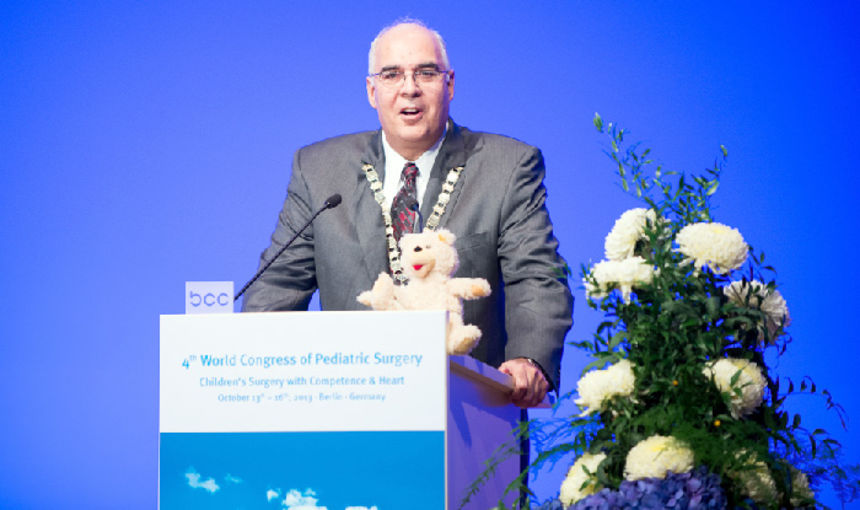 Sidra Medical and Research Center and the Pan Arab Association of Pediatric Surgeons (PAAPS) have been chosen to co-host the 6th World Congress of the World Federation of Associations of Pediatric Surgeons (WOFAPS) in 2019.
The congress will take place in late 2019 at Qatar National Convention Centre in Doha, Qatar.
It is the first time in its 40-year history that WOFAPS will be hosted in the Middle East North Africa (MENA) region. Doha was chosen in the competitive bid over Kuala Lumpur, Istanbul and Sydney.
"The selection of Doha as the host city for WOFAPS 2019 continues the organization's focus on improving the surgical care of children in emerging and developing countries. The region, and Qatar specifically, have invested heavily in building world-class medical institutions and developing innovative infrastructure, making a visit to Doha an exceptional experience from colleagues from across the world," said WOFAPS President Dr. Richard Azizkhan.
Sidra will sponsor 100 surgeons from low- and middle-income countries to attend WOFAPS 2019, who would not otherwise have the opportunity to attend to take part in the event.
The theme of the 2019 conference will be "Arabian "Pearls of Pediatric Surgery," and a number of high-profile speakers from North America and Western Europe have already agreed to take part in the event.
To read the full article on Sidra Center's website, please
click here
.