Sidra Medical and Research Center (Sidra) is pleased to announce the launch of several new clinics and supporting services on 1 June 2016 at the Sidra Outpatient Clinic.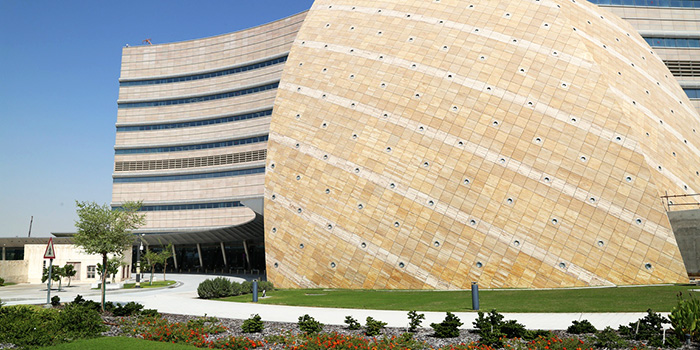 "Our phased opening of the Sidra Outpatient Clinic is progressing rapidly with the launch of six additional pediatric clinics in June. The feedback from patients related to our services, physicians and nurses, since we opened on 1 May, has been very positive. It is a testament to the dedication of every individual at Sidra who is committed to our ethos of providing patient and family-centric care. We are looking forward to the expansion of more clinics and services in the coming months and establishing ourselves as an integral part of Qatar's healthcare network," said Peter Morris, Chief Executive Officer of Sidra.
Starting June 1, referred pediatric patients will have access to the following clinics – Neonatology, Developmental Pediatrics; Child and Adolescent Mental Health; Pediatric ENT; Pediatric Plastic/Craniofacial Surgery and Pre-Admission Testing.
In addition to the new clinics, the Sidra Outpatient Clinic will also offer new support services including Anesthesiology, Post-Anesthesia Care Unit (PACU) services; diagnostic imaging for Magnetic Resonance Imaging (MRI) and anesthesiology; physical and occupational therapy; speech and language pathology and audiology.
During the month of Ramadan, the Sidra Outpatient Clinic will be operating from 8.00 a.m. to 1.00 p.m. on weekdays. The Sidra Outpatient Clinic is closed on Fridays and Saturdays.
The Sidra Outpatient Clinic opened on 1 May 2016 with Pediatric Dermatology, Pediatric General Surgery Consultation and Obstetrics clinics. It also provides radiology, pathology and pharmacy services.
The referral based Sidra Outpatient Clinic is currently accepting patients from Hamad Medical Corporation, Primary Health Care Corporation and the QF Primary Health Care Center. Sidra is collaborating closely with other healthcare institutions in Qatar to expand the referral network as and when more clinics and services are launched.  
For the full story, please
click here
.