Sidra Medicine, a specialty children's, young people and women's healthcare organization and member of Qatar Foundation for Education, Science and Community Development (QF), today opened its new hospital building and welcomed the first inpatients to be treated in the state-of-the-art facility.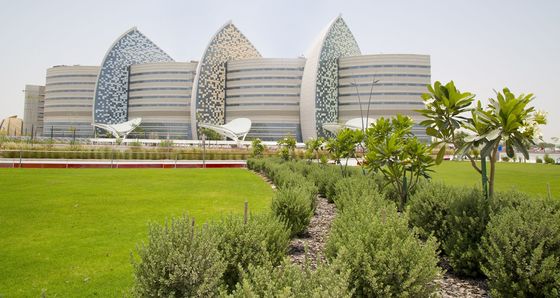 The first inpatients to be seen by Sidra Medicine will be children requiring low-risk surgeries and women undergoing elective C-sections. These services will be ramped up through mid-2018 to include more complex pediatric surgeries, specialist pediatric services in neurology and cardiology, among others, as well as deliveries, focusing on high-risk pregnancies.
Patients are encouraged to continue seeing their regular physicians unless they have a scheduled appointment at Sidra Medicine. No Emergency Department (ED) is currently open at Sidra Medicine and emergency cases should continue to be seen at established ED centers throughout Qatar. Sidra Medicine will open its ED in mid-2018.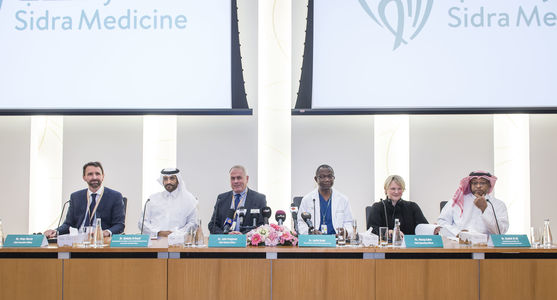 An innovative facility designed to promote healing
Once fully operational by mid-2018, Sidra Medicine will handle 275,000 outpatient appointments, 11,000 procedures, 100,000 emergency attendances and deliver over 9,000 babies per year, adding capacity to a rapidly growing population and delivering world-class specialist care. The hospital will include 10 operating theatres, 400 beds, 100 percent single rooms with a private bathroom, a birthing center and emergency department.

High-tech, high-touch
As a high-tech facility, Sidra Medicine has adopted breakthrough technologies to enhance the patient experience and underpin the highest standards of care and patient safety.
Examples of the high-tech devices at Sidra Medicine include palm vein recognition technology – a biometric technology that identifies patients by capturing their vein pattern and which connects with patients' individual medical records automatically, and a 3D printer which provides models of a patient's organs such as the heart or the brain to help with treatment planning. The technology at Sidra Medicine has been developed to ensure patient data, patient experience and patient care are all maintained at the highest standards, while enabling healthcare professionals to spend more time with patients.

World-class care supported by cutting-edge research
Medical care at Sidra Medicine is supported by research aimed at advancing the understanding of the epidemiology and mechanisms of diseases for the people of Qatar. This will help develop personalized preventative, diagnostic and therapeutic tools and improve the health outcomes of the women, young people and children of Qatar.
In line with QF's mission to make Qatar a leading center for research and development excellence and innovation, the research programs currently underway at Sidra Medicine are on par with other leading research institutions internationally. They range from delivering key milestones with the Qatar Genome Project, to patenting ways to monitor the spread of cancer using MRI technology, and reviewing the use of immunotherapy to treat breast cancer.
To read more please click
here
.