Sidra Medicine has successfully operated on a four-year-old patient born with congenital facial palsy. The child, Ozair, could not move the left side of his face because of the underdevelopment of his facial nerve at birth. This also meant that simple functions like smiling or being able to communicate clearly were difficult.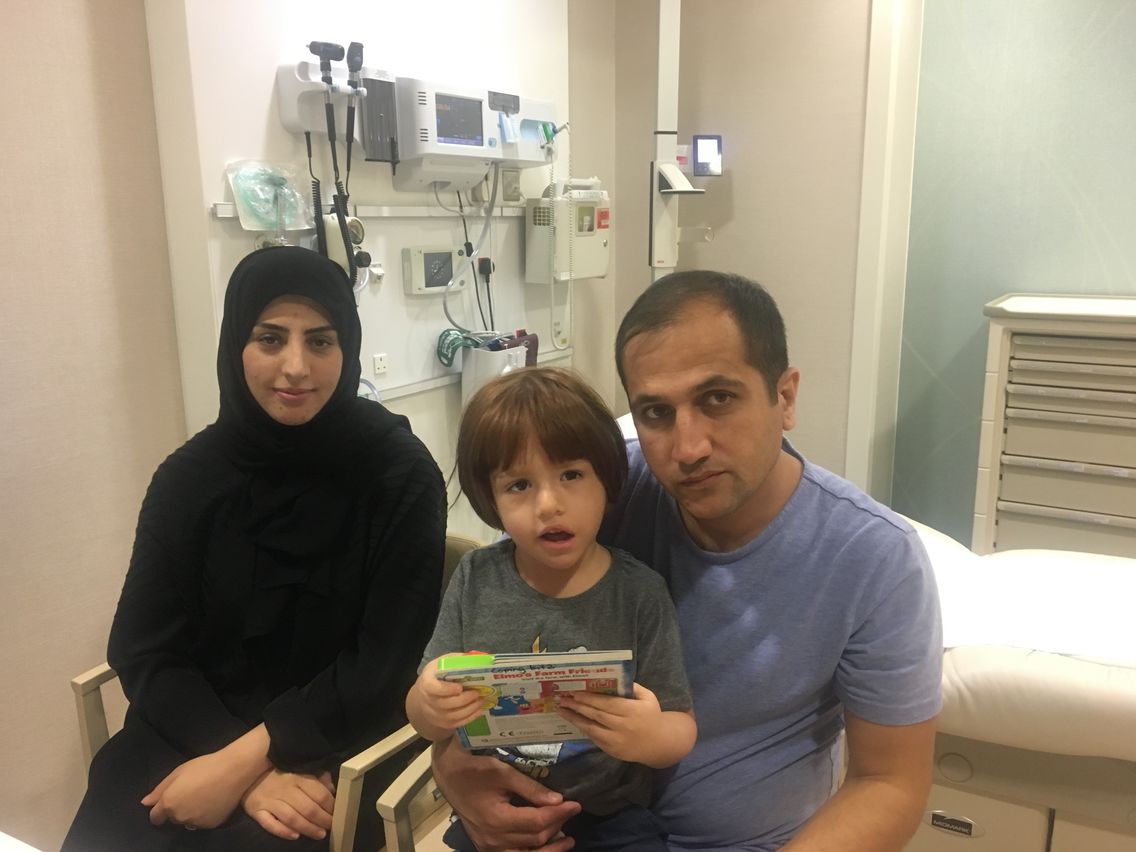 Ozair underwent two operations, led by Dr. Graeme Glass, Attending Plastic and Craniofacial Surgeon at Sidra Medicine. The first was to rebalance the muscles of his lower lip, and the second, a more complex surgery, was to take a muscle from his thigh to recreate a smile.
Commenting on the case, Dr. Graeme Glass said, "Conveying feelings by way of facial expression is crucial to good communication and positive, meaningful social interactions. For children with facial palsy, trying to smile can come across as a grimace instead. This can result in the child being misunderstood and socially isolated. Ozair came to us when he was three and a half years old, and a multidisciplinary team involving a number of specialists have helped devise a management plan to give him his smile back.
"I am confident that with the help of our therapists, Ozair will learn to smile symmetrically and spontaneously over the next 12-18 months.The presence of a spontaneous smile will be a huge step towards him rediscovering his confidence and being able to express himself more clearly," continued Dr. Glass.
Ozair's parents said, "It is truly beautiful to see our lovely little boy Ozair being able to smile. Dr. Glass, Dr. Stotland and the wider team at Sidra Medicine have all played a key role in transforming not only his smile but also his life. We are already starting to see subtle changes to his personality since the operation and appreciate the post-operative follow up and care we continue to receive. We are very grateful to the Government of Qatar and Qatar Foundation for their commitment to providing highly specialized medical facilities for children in the country. To have a hospital like Sidra Medicine in Qatar has made all the difference knowing that we didn't have to consider traveling abroad to seek the type of world-class care Ozair received here."
A multidisciplinary team including physiotherapy, neurology, and child psychology will continue to play a key role in Ozair's follow up care at Sidra Medicine.
To read more, please click 
here