Sidra Medical and Research Center (Sidra) is pleased to introduce the leaders responsible for the strategic direction of the clinics and services at the newly opened Sidra Outpatient Clinic and highlight more details about the first phase of clinical services available at launch.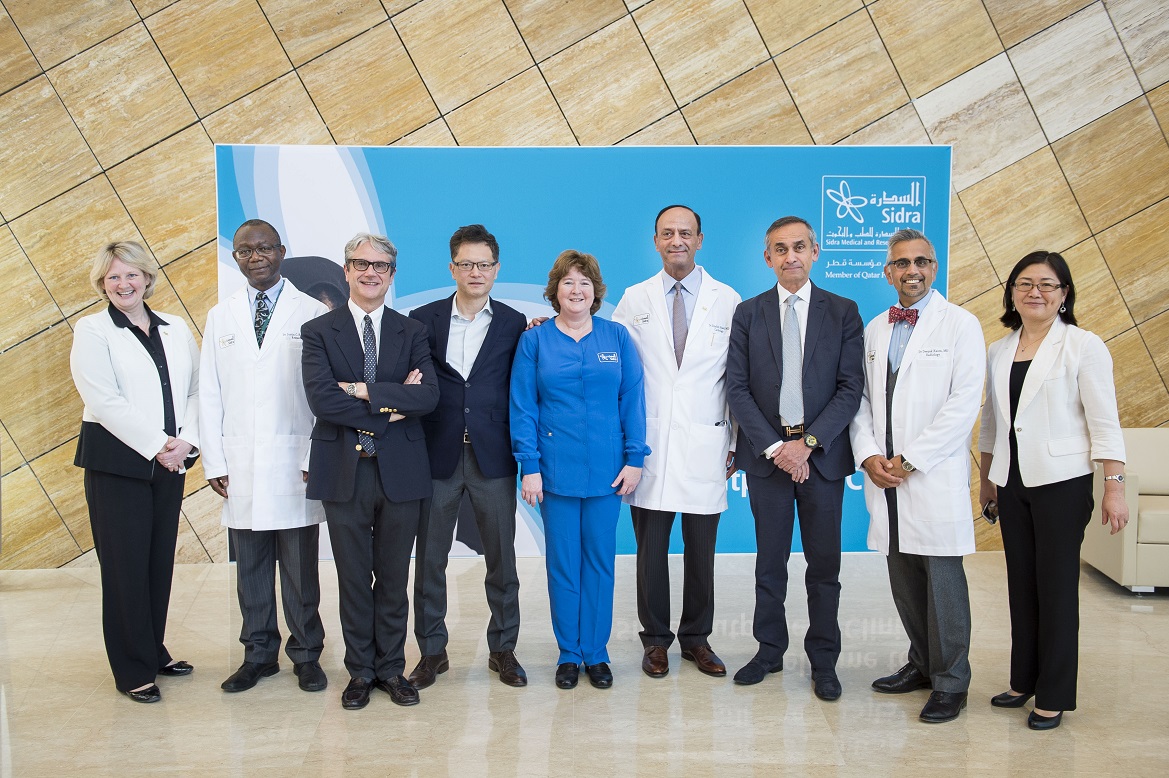 The Sidra Outpatient Clinic opened on 1 May 2016 with the launch of three clinics – Pediatric Dermatology, Pediatric General Surgery Consultation and Obstetrics. The clinics are supported by radiology, pathology, pharmacy and laboratory facilities.
The Medical Director of the Sidra Outpatient Clinic is Professor David Sigalet, who is also the Chair of Pediatric Surgery. Dr. Abdulla Al Kaabi is the Acting Chief Medical Officer while Professor Ziyad M. Hijazi is the Chair of the Department of Pediatrics and leads all of the pediatric clinics at Sidra. Dr. Justin Konje is the Chair of Obstetrics and Gynecology. Dr. Deepak Kaura is the Chair of the Department of Radiology and oversees the provision of the diagnostic imaging and Professor Rusung Tan is the Chair of the Department of Pathology.
The referral based Sidra Outpatient Clinic is currently accepting patients from Hamad Medical Corporation (HMC), Primary Health Care Corporation (PHCC) and the QF Primary Health Care Center (QF PHCC). Sidra is collaborating closely with other healthcare institutions in Qatar to expand the referral network as and when more clinics and services are launched this year.
Plans are in place to offer more pediatric services at the Sidra Outpatient Clinic. Services and clinics scheduled for launch include neonatology consultation, developmental pediatrics, child and adolescent mental health, Ear Nose and Throat (ENT), pre-operative anesthetic assessment and preparation services.