Sidra Medical and Research Center said that Dr John Heath, Section Head of Neuro-Oncology and Dr Sergio Rutella, Executive Director of the Clinical Research Center, have both received cancer research grants from Qatar National Research Fund (QNRF). The three-year grants are worth $800,000 each.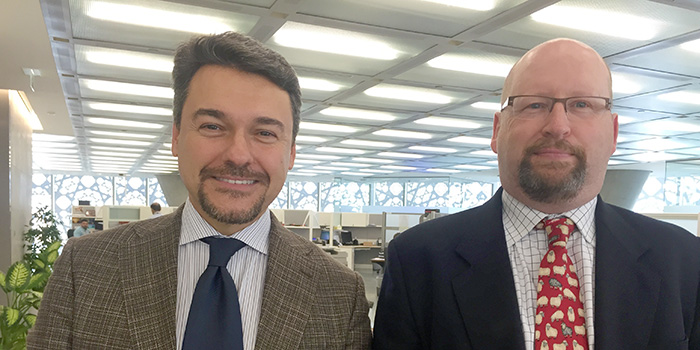 Dr Heath will be conducting research into genetic predispositions to childhood cancer in the Qatari and GCC population. Dr Rutella will investigate the use of immunotherapy to fight blood cancers focusing on patients in Qatar and the Middle East and North African (MENA) region. Both programs are scheduled to start in January 2016.
The two programs will feature Sidra led teams collaborating with researchers and clinicians from Qatar and across the world including Germany, Italy, Pakistan and the USA. Using comparative data with other countries will improve overall knowledge of genetic risks in the case of Dr Heath's research; while Dr Rutella's program will help establish a clinical and research network for immunotherapy treatment of acute childhood leukemia.
To read the full article on Sidra's website, please
click here.