Sidra Medical and Research Center (Sidra) has appointed Professor Khalid Hussain as Program Director for Research in Children's Services. Prof. Hussain is currently the Division Chief of Pediatric Endocrinology and Vice Chair of Pediatric Research at Sidra.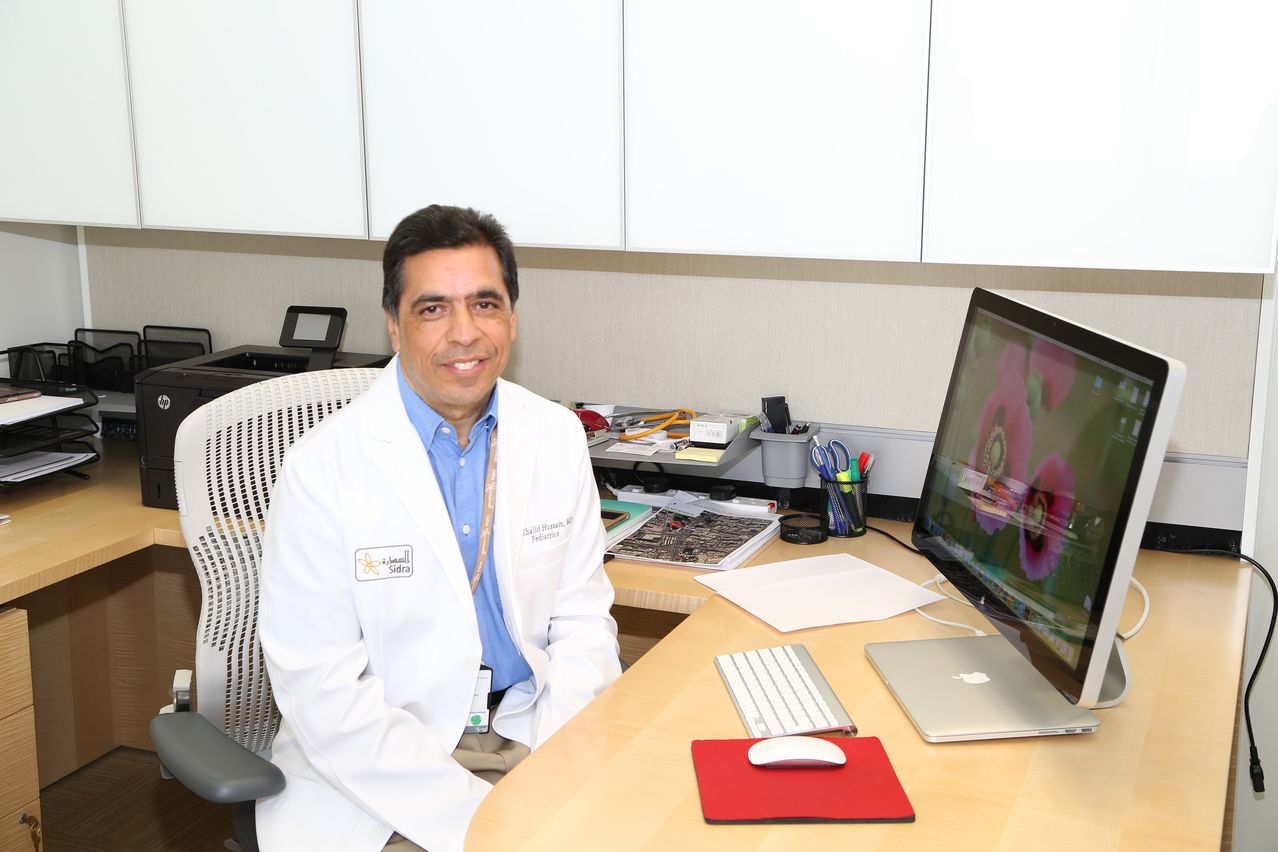 In his capacity as Program Director, Prof. Hussain aims is to integrate the clinical services with the ultramodern research facilities available at Sidra to lay the platform for undertaking high powered translational research that will ultimately bring tangible benefits to patients. Understanding disease mechanisms will allow the development of potentially new personalized treatments – a key focus for the patient and family focused care offered by Sidra.
Prof. Hussain and the endocrine team have established specialist clinics for children with diabetes at the Sidra Outpatient Clinic and the aim is also to establish specialized obesity clinics. He works with a multidisciplinary team of consultant endocrinologists and diabetologists, insulin pump experts, endocrine nurses, diabetic educators and highly specialized dieticians to provide care for children with all endocrine conditions including diabetes.
Commenting on Prof. Hussain's contribution to clinical research at Sidra, Dr. Abdulla Al Kaabi, Executive Chair of the Children's Services Clinical Management Group, Executive Vice Chief Medical Officer and Member of the Board of Governors said, "This is a very important appointment at Sidra as we aim to advance our clinical research capabilities to bring in new treatments and medication capabilities to address common diseases like diabetes and obesity that are affecting our children in Qatar. Prof. Hussain is actively establishing national and international research partnerships and collaborations to map out the availability of resources in Sidra and Qatar that will support the agenda for child health research."
Diet, lifestyle factors and genetic and environmental factors have demonstrated that diseases like diabetes and obesity can have a long-lasting as well as generational impact. Qatar has been listed with a high prevalence of diabetes along with impaired glucose tolerance amongst its population1,2,3. The Ministry of Public Health in Qatar is actively leading joint efforts through its National Diabetes Strategy to lower the rate of diabetes prevalence and morbidity. One of the key outcomes is to ensure easily accessible services that will deliver improved care, patient experience and technological innovations for both Type 1 and Type 2 diabetes4.
For the full story, please click
here
.